Top employers continue to post thousands of job openings for their global locations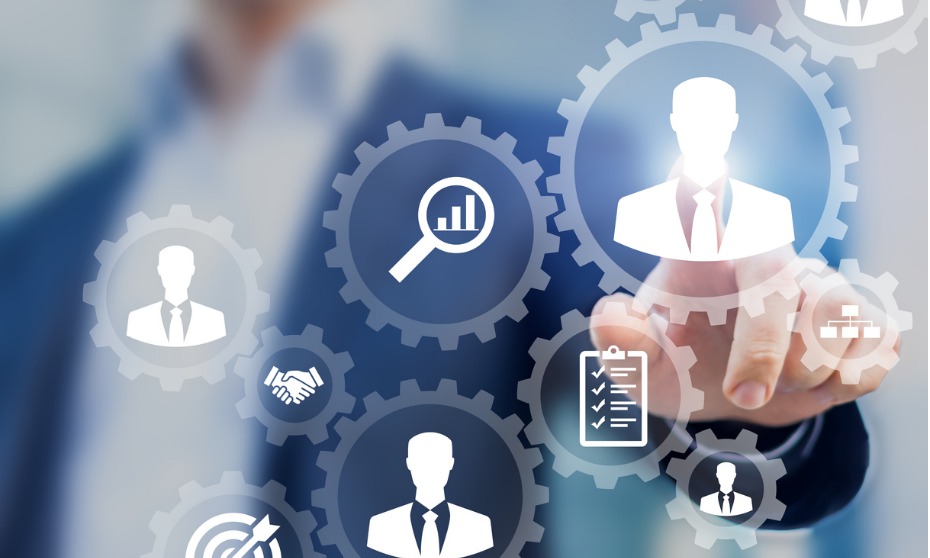 Will the recession impact the company's hiring plans?
Not necessarily, according to some of the top companies who continue to post thousands of job openings for its locations globally.
While it's undeniable that recruitment can be tricky in these uncertain times, some leaders have chosen to take a more 'open' approach to avoid missing out on top talent.
One study in May this year found that despite the current climate and reports of a dire recession, companies were still looking out for 'strong' executive talent in the market who are open to strategic job moves.
This works out well for employers, as Boyd and Moore found that an overwhelming 84% of executive-level candidates said they're keen on taking up a new job in the next three to six months. Additionally, about one in four candidates said they were 'more actively' looking for a new role due to COVID-19.
This study paralleled another one by Randstad Hong Kong, which found that while majority (86%) of employees are concerned about their job security this year, about half are actively looking for a new gig. Even if they're not looking, one in three are open to exploring new opportunities.
READ MORE: Almost half of workers plan to quit due to COVID-19
From recruitment freeze to cautious hiring
While employed folk are staying open to better roles, and the market is overwhelmed by potential candidates due to the unfortunate global trend around retrenchments, it should be noted that hiring freezes are ongoing.
But things may be looking up in terms of recruitment prospects as businesses move towards cautious hiring. The latest pulse survey by Aon found that the percentage of surveyed businesses that reported a hiring freeze fell almost by half — from 30% in April to 18% in June.
Additionally, those in a cautious hiring state rose from 46% to 60% during the same period.
Of course, whatever the company's current talent strategy may be, employee safety remains a top priority for leaders — something that Hiromi Miyauchi, senior HR manager at Tanium shared with HRD.
"We are technically on a hiring freeze but are still keeping an eye out for outstanding talent," said Miyauchi. "However, our main focus right now is on making sure that everything is being done to keep our employees safe."
Top job listings galore
To find out the true state of the recruitment market, we scanned through LinkedIn's #NowHiring to see which firms are on the hunt. Interestingly, we found that the openings span industries as well as positions. Note that the list below is not exhaustive, as there are simply too many firms advertising jobs from the hundreds to over 50,000.
Accenture
Technology firm Accenture boasts over 5,000 job openings, from entry-level trainee programs to experienced consultants and country leads. There are even HR openings in generalist as well as specialist roles like payroll and transformation consultant. The positions are available across global offices.
Apple
Innovation experts Apple are also hiring close to 4,500 jobs globally. There are plenty of HRBP roles on offer, as well as HR specialist positions.
IBM
Another tech giant offering over 4,000 jobs is IBM. Plenty of technical roles available globally, understandably, but there's a posting for a 'Director' job title in their Italian office. This senior level role requires at least 10 years' experience as a high-level professional.
Citigroup
Meanwhile, financial services firm Citigroup has over 4,300 job openings globally. As the banking sector compete to become digital-first, Citi seeks candidates such as transformation directors with at least 15 years of experience, and other senior professionals with years in the banking sector.
PwC
Commonly known as a 'Big Four' wherever it's based, multinational consulting firm PwC listed close to 2,500 jobs globally. In the HR department, they're looking for candidates in HR tech, HRBPs, experienced recruitment managers, HR senior consultants and associates.
GSK
Of course, healthcare and fast-moving consumer goods (FMCG) companies like GSK have plenty of openings as well — over 2,000. From managerial to analyst roles, as well as HR advisor contracts, the pharmaceutical firm has 'essential' positions on offer globally.
Johnson & Johnson
Fellow healthcare and FMCG giant Johnson & Johnson also boasts over 2,000 open roles globally. They are seeking HR candidates in payroll compliance and L&D, but also has specific roles on offer such as a 'Senior Director Contract Management' position, which requires at least 10 years of experience.
Other big names actively hiring include:
Netflix - 250 jobs
Pfizer - 702 jobs
Procter & Gamble - 630 jobs
Salesforce - 1,300 jobs
SAP - 970 jobs
Twitter - 640 jobs
READ MORE: COVID-19 crisis to shutdown half of small businesses
While organisations are focused on cost-containment efforts in the 'immediate term', Godelieve van Dooren, partner at Mercer believes that the industry leaders who'll 'bounce back' from the crisis are the ones that remain forward-thinking in their strategies.
"With the uncertainty surrounding the COVID-19 crisis, some organisations may be taking stringent measures to manage their current costs, however they cannot be short-sighted in their approach," van Dooren told HRD.
"They must consider the resources needed to ensure the organisation can rebound to growth post-crisis.
"How businesses respond to the crisis today will have a lasting implication on employee behaviour – their ability to attract new talent, levels of productivity and engagement, and employee commitment.
"Organisations that succeed in balancing the people and profitability metrics and put responsibility for shared futures above short-term gains are the ones that will thrive in the long run."