Beam Benefits CEO shares three recruiting tips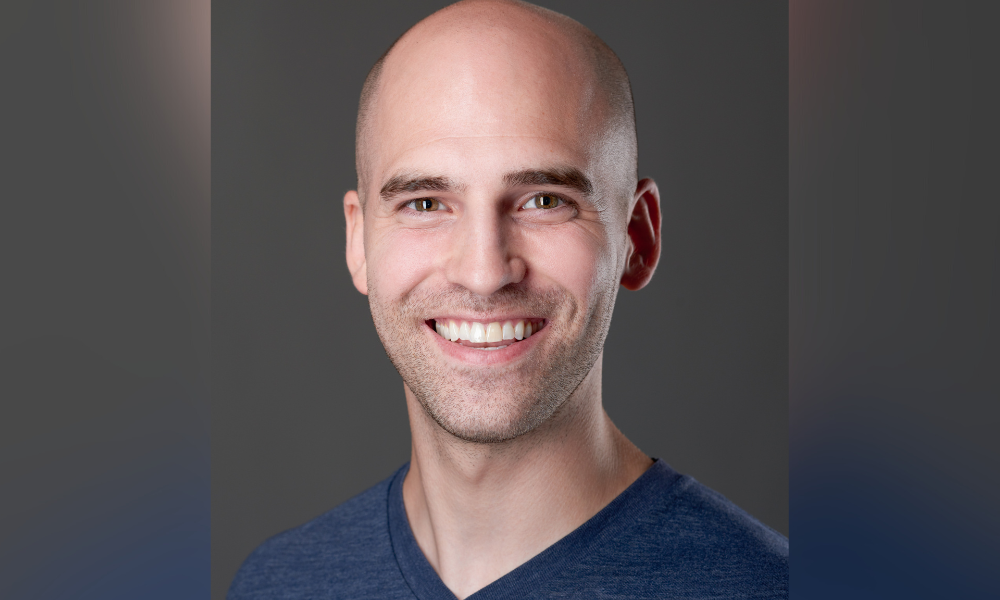 This article is provided by Beam Benefits.
Much like NBA general managers, HR executives look to hire the best talent available. But in business, as in the NBA, focusing on star power doesn't always develop a winning team.
Take the recent Los Angeles Lakers roster, for example. On paper, a team featuring marquee talents like LeBron James, Anthony Davis and Russell Westbrook looks like a lock for a deep playoff run, if not a championship season. But in 2022 the Lakers failed to even make the playoffs.
The '90s-era Chicago Bulls capped off their second three-peat of the decade because their roster featured complementary talents – not just individual stars. Michael Jordan may be the best NBA player of all time, but without Dennis Rodman's gritty defense, hustle, and on-the-court presence, the team arguably wouldn't have had the same success.
Here are three tips for HR leaders looking to hire Dennis Rodman-type workers to complement the Michael Jordans of their industry.
Seek Out and Hire Employees Who Embrace Their Role
All-star teams look great on paper, but there's a difference between sharing the spotlight during a mid-season exhibition and sticking together through an 82-game season. To foster sustained success, start by hiring people who embrace their individual roles on the team.
Dennis Rodman knew his role on the Bulls was to play hard in the paint and pull down rebounds. This took pressure off of Jordan to be both the offensive and defensive leader of the team, and put him in the best position to take his shot – whether that meant driving the lane or pulling up for an outside jumpshot.
So, say your restaurant group is opening a new location. Filling back-of-house positions with the most innovative chefs in town won't do you much good when they all want to focus on menu development. If you did that, the dishes wouldn't get washed. A filet ordered medium rare would go unattended and come out well done. The salads wouldn't get prepped.
Whoever your Jordan is, they need teammates who understand – and deliver on – the value of their roles. Or, to turn a phrase: you don't want too many executive chefs in the kitchen. You need prep cooks, line cooks, and dishwashers, too.
Recognize Grit as a Key Ingredient for Success
Rodman's physical style of in-the-paint play had huge impact on the Bulls' success – and had a big impact on his body as well. His grit – the determination to face even the toughest opponents head on – helped fuel the fire Jordan's leadership sparked during the Bulls' mid-'90s championship run.
Though it's not measurable as a hard skill, learning to recognize grit – however you define it in your industry – can lead to long term success. And that remains true whether your workplace is an arena, a kitchen, or anywhere in between.
It's hard to box out Shaquille O'Neal. It's hard to set up a restaurant kitchen for dinner service and then stand prepping salads through an eight-hour shift. And it's hard to develop the leads or pore through the contractual legalese necessary to expand your group's restaurants into new markets.
But if you don't hire people with the grit to do that work, your Michael Jordans won't have the chance to hit their shot. And whether that's a game-winning jumper, a Michelin-star-earning menu, or a million-dollar account, that grit can make all the difference.
Hire for What You Need When You Need It
Rodman joined the Bulls for a simple reason: leadership saw a gap in the team's skill set and addressed it.
Rodman's years on the Bulls were preceded by Horace Grant – a similarly gritty forward who posted up in the paint for each of the first three Bulls championships. The difference? Whereas Rodman was a defensive specialist who never averaged more than single-digit point totals, Grant scored in the double digits throughout his championship years.
Still, when Grant left and the Bull's brass found Rodman via trade, they recognized that his skill set was exactly what the team needed.
Similarly, just because your teams have found previous success doesn't mean that success will continue, or that iteration isn't valuable.
Menus need to be updated (no one wants the same food through all four seasons). The end of third-party cookies may force your marketing team to rethink how it remarkets. Developing tunnel vision and neglecting to address the demands of your industry is a recipe for stunted growth – if not outright failure.
Hire with Teams in Mind
Job openings still outnumber the workers available to fill them. But increasing talk of "quiet quitting" means there's all the more reason to be smart about who you hire – and how you set them up for success.
Hiring with an eye toward team need – and fostering the sense of team camaraderie that helps individuals work toward the success of their combined talents – can set you on the championship path.
Alex Frommeyer is the cofounder and CEO of Beam Benefits, a digitally native employee benefits company that offers dental, vision, life, disability, and supplemental health coverage for employers of all sizes.