California restaurant giant launches hiring campaign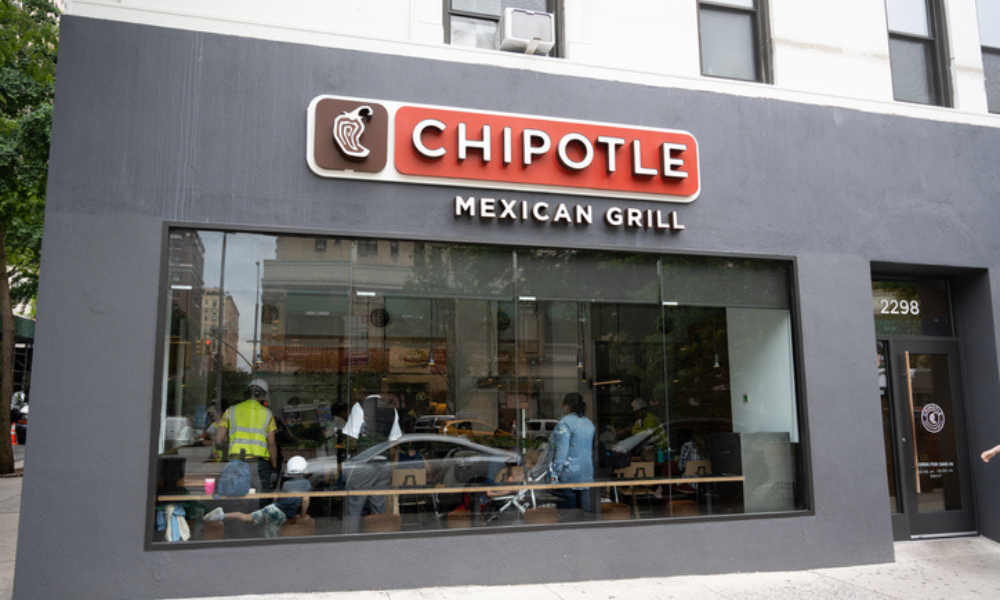 After months of California companies announcing mass layoffs, Chipotle Mexican Grill has announced some good news for a change.
The Newport Beach, CA-based restaurant chain has launched a hiring campaign to ensure its fully staffed for "burrito season," which is traditionally the company's busiest time of the year (March through May).
The goal is to attract 15,000 new workers by profiling its current employees and showcasing their career progression. Chipotle says it had approximately 22,000 internal promotions in 2022. Additionally, 90% of all restaurant management roles were internal promotions, including 100% of U.S. regional vice president, 81% of team director and 74% of field leader positions.
"Our restaurant teams are the core of this organization and with a goal of more than doubling our footprint to 7,000 locations in North America, we're targeting employees today to serve as our leaders of tomorrow," Scott Boatwright, chief restaurant officer at Chipotle, said in a press release. "We'll continue bringing in new crew to support Chipotle's aggressive growth plans, while simultaneously promoting and upskilling those currently in role."
In order to attract and retain talent in such a competitive labor market, Chipotle (like other companies) has increased investment in benefits and perks, as well as learning and development.
Some of these benefits include an "all crew bonus," which allows its restaurant employees the opportunity to earn an extra month's worth of pay each year; access to mental health care and English as a second language for employees and their families; tuition reimbursement and debt-free college degrees; and of course, free meals.
In 2021, Chipotle raised its hourly wages, resulting in a $15 average hourly wage. By comparison, California's minimum wage jumped to $15.50 an hour as of January 1, 2023. The company also introduced a $200 employee referral bonus for crew members and a $750 referral bonus for apprentices or general managers.
Plus, the company offers crew members the opportunity to advance to a "restaurateur," the highest general manager position, in as little as three and a half years, with average compensation of $100,000.
These benefits and training opportunities have proven worthwhile: Chipotle says its retention rate is two times higher among employees enrolled in the education assistance program, and crew members participating are six times more likely to move into a management role.