'Some of it's generational and some of it's the culture shift that's taking place'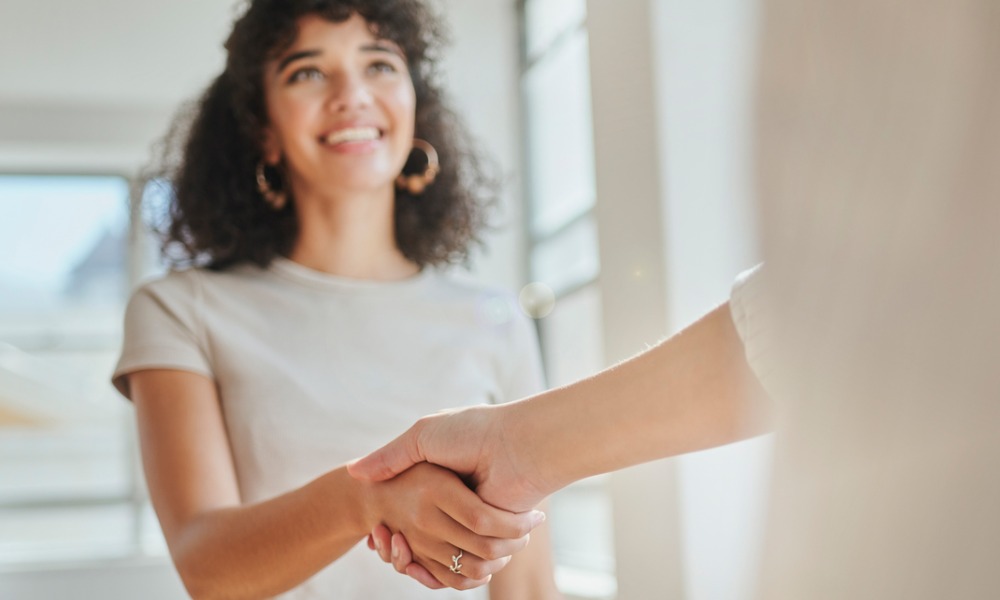 On average, companies have 44 days to influence a new hire's long-term retention, with 70% of new employees deciding whether a job is the right fit within the first month, according to new data from BambooHR.
For companies, this means employee retention hinges on a narrow window of opportunity. By the time a new hire has been in their role for two months, it'll be almost impossible to shake any negative first impressions, according to BambooHR.
So why is this window of influence so small?
"People are going to be in this day and age, in my opinion, quicker to make that determination within a shorter period of time," said HR expert Brenda Neckvatal. "Rather than a mindset where they stay for a longer haul, to build, develop, grow into a job, they go find something else. Some of it's generational and some of it's the culture shift that's taking place."
Checking in with new hires
The onboarding process can make or break employees' decision to stay long-term, according to BambooHR. However, the onboarding process should not be a one and done event that only takes place once.
Employees should have the opportunity to check in a month, three months, six months and even a year later, and they should know that these opportunities for regular feedback exist, said Catherine Conelly professor at the DeGroote School of Business at McMaster University.
"I think when employees know that there will be many opportunities to check in with their supervisor or manager, then that makes them know that the company wants them to succeed, and that part helps them to be motivated to stay," she said. "It also lets them know that the company cares about them. And if they're enjoying the job, if they want to be there, just having that discussion, even if nothing changes, at least somebody cared to ask. I think that means a lot to employees."
Additionally, relationship building with both colleagues and supervisors is critical, Neckvatal said. Direct contact with their supervisor will facilitate the true onboarding process of the employee, since the opportunity to succeed and feel comfortable in a role is largely based on a manager's ability to connect with and understand the needs of their employees, she said.
"The onboarding process could motivate somebody to leave or stay," Neckvatal said. "For example, if they see that the company is a hot raging mess and that things are not done very well, they may get the impression that 'Hey, this is not the right environment for me because it represents the rest of the company.'"
The cost of employee turnover
Without an effective onboarding process, businesses risk getting trapped in a cycle of turnover — and the costs add up fast, BambooHR wrote. The rule of thumb for the cost of turnover is that it totals about 150% of what someone's annual salary would be, Connelly said.
The cost is not only financial but time as well, as a manager is forced to go through the entire recruitment process again, while the role remains empty, partially covered by employees or filled by a more expensive temp, she said.
Additionally, there are costs associated with recruitment ranging from advertising a position to the software used to filter through applications. Issues can also arise when HR professionals rely solely on applicant tracking systems to narrow down potential candidates for the role, as these systems can filter out qualified or trainable employees, whose applications or resumes may not be a match within the system despite the candidate's capabilities, Neckvatal said.
"It's very expensive to recruit, it's expensive to onboard, and it's also expensive to go through a termination or separate an employee, even if it's an employee-generated separation," she said. "It's so expensive, because it's all labor dollars, for the most part, and there's a low return on investment there if you have a high level of turnover."