'To attract new talent and retain employees, more organizations will need to adopt a remote-first mindset'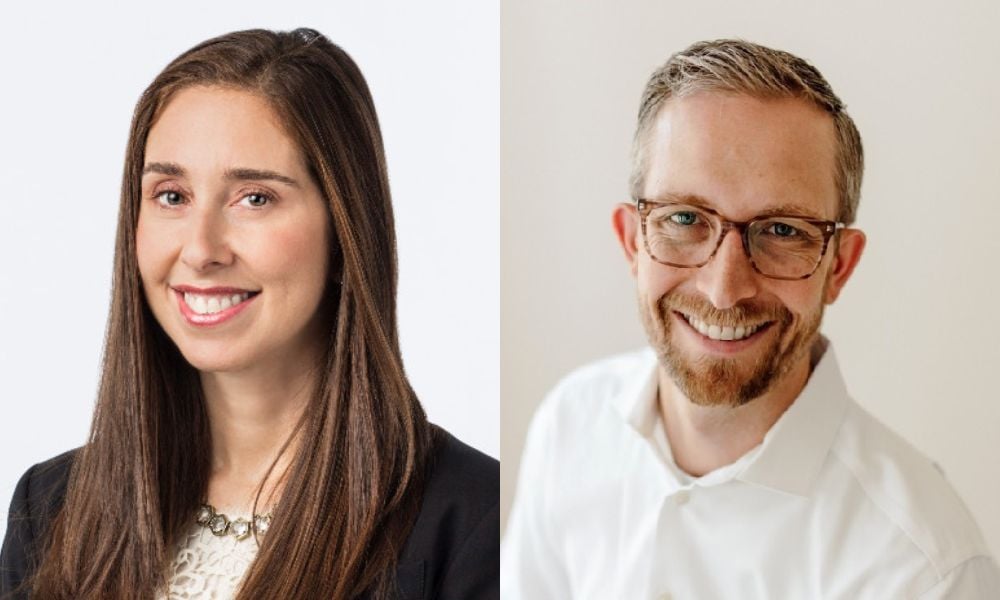 As the return-to-office tug of war continues between employers and employees, HR leaders believe those working from home are the future of the workforce.
Nearly half (48%) of HR professionals reported their employees are mostly or fully remote and 61% expect their remote workforce to increase over the next two years, according to Sterling's 2022 Research Report.
"There's no one-size-fits-all strategy for the workplace, but it's clear that employees expect and value flexibility," says Robyn Price Stonehill, executive vice president and chief people officer at Sterling, a New York City-based background check provider.
Read more: Return-to-office push: How does U.S. compare with rest of the world?
"Employees have adjusted to remote or hybrid work and are generally not longing to go back to how it used to be. With the right culture, HR strategies and tools in place, it's clear that employees can thrive when there is greater work-life-balance. To attract new talent and retain employees, more organizations will need to adopt a remote-first mindset in the future. As this shift continues, companies should invest in leadership training specifically for managing work-from-home teams, as this can be new territory for many employees and their managers," Stonehill told HRD.
Despite 60% of employees in the United States preferring hybrid work and 34% preferring to be fully remote, according to a Gallup poll over the summer, the RTO push continues throughout the country. Apple, Comcast and Peloton instructed their employees to return to the office for three days a week after Labor Day. Apple workers responded by launching a petition to demand for location-flexible work.
Meanwhile, Peloton CEO Barry McCarthy has seemingly accepted that the controversial edict will result in a reduced headcount. "For those of you who don't want to return to the office, we respect your choice," McCarthy said in a company-wide memo. "We hope you choose to stay, but we understand not everyone will."
Matthew Durr, senior director of talent acquisition at Fetch Rewards, understands why employees may be likely to jump ship. While working in Google's recruiting department, he says he hired a candidate who had been at his current company for more than a decade. Durr remembers the new hire remarking how leaving would be much easier because his colleagues were remote rather than him having to be in the office for his last two weeks feeling guilty about leaving.
"Other factors I see contributing to folks being more open to leaving is the impact COVID-19 has had on career development, especially for younger employees," Durr told HRD. "Another factor is the shift toward more standard RTO strategies by certain companies. Employees don't want to be forced back to mandatory commutes to the office every day and set hours in office."
"However, something that could actually positively impact retention is the current market and economic forces," Durr says. "Changing jobs in a deep recession is less likely."
Read more: Creating a remote work policy for your company
Over the past few months, high-profile brands across the country, especially in California, have announced layoffs, job cuts, hiring freezes and slowdowns ahead of an anticipated recession. In fact, more than 650 startups and tech firms have laid off more than 110,000 people in 2022, according to Blind's tech layoffs tracker.
The labor market may finally be cooling off. In August, the number of job openings decreased to 10.1 million from 11.2 million in July, according to the latest Job Openings and Labor Turnover Survey (JOLTS). It's the biggest decline in job vacancies since the height of the COVID-19 pandemic in April 2020. That now means there are roughly 1.7 jobs available for every unemployed person.
However, the tech space remains competitive, and that isn't expected to change anytime soon.
"Companies who aren't providing the flexibility and choice for employees on when they do and don't go into physical office spaces will really struggle over time to attract and retain top talent, especially in the tech spaces," Jenna Eichberg, chief people officer of HungerRush, a Houston-based tech firm targeting the restaurant industry, told HRD.
Understanding your employees' desires and accommodating them are key in the current landscape. Case in point: two-thirds of employees around the world say they prefer a hybrid arrangement, according to the Summer 2022 Future Forum Pulse.
When asked why they want the option to come into the office, 74% of employees said, "collaborating with co-workers/clients, building camaraderie and facilitating in-person meetings." Meanwhile, 16% of employees said, "having a quiet space to focus on getting my work done" and 10% said, "putting in face time with management."
"Associates want to go into the office for a purpose – to connect, engage and collaborate with their colleagues in-person and create moments that can't be replicated in a virtual environment," Eichberg says. "The opportunity to come together for in-person workshops to team build and brainstorm in a collaborative, open space with one another, or to have lunch in person to check in on one another and really feel the energy of your colleagues around you, are the types of experiences associates are excited to come into the office for."