As humans, we're a pretty resilient species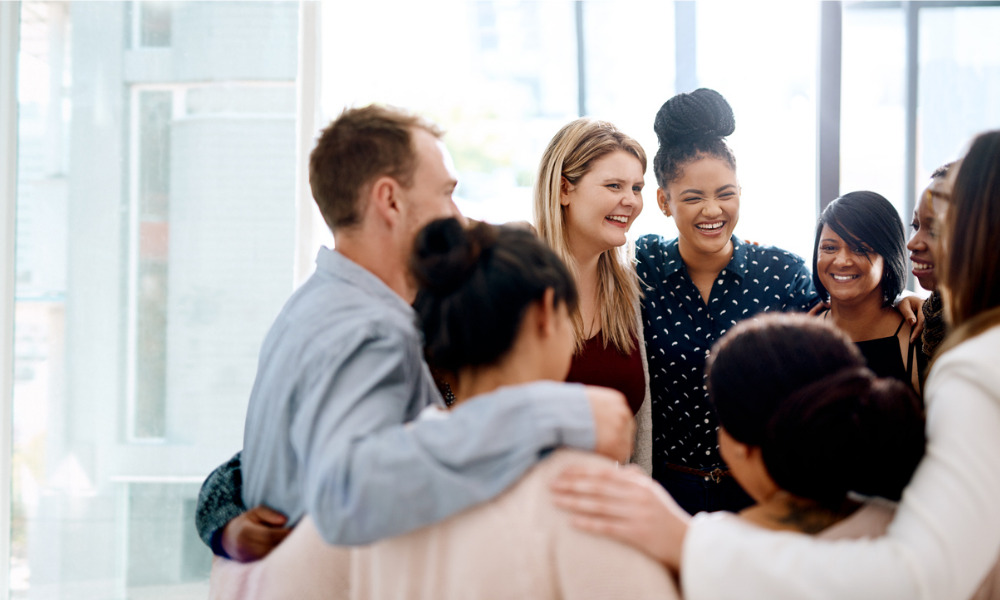 There's an old Japanese proverb which reads: "Fall seven times, stand up eight." As humans, we're a pretty resilient species. We live through epidemics, through global disasters, we thrive in difficult situations and always emerge stronger from the troubles. Resilience has been key over the past few months in particular. As the COVID-19 pandemic tore our world apart, companies were forced to adapt or die. Collectively, employers and employees pulled together to find tangible solutions to the crisis, relying on both technology and empathy to pull through. Now, as we move from a reactive to a conservative mode, we need resilient employees more than ever. To help you on your way, HRD has uncovered some of the best ways to build resilient teams quickly and effectively.
Why is resilience important?
While employers like to rant and rave about the virtues of resilience in today's workplace – few back up their words with actions. A new report from Aon found that just 30% of employees think of themselves as resilient – worrying indeed when you consider employees with poor resilience are 55% less engaged at work. The role of resilience in the workplace is twofold; to help the organization as a whole, and to safeguard the productivity and mental wellbeing of staff. By building up individual's resilience, employers are protecting their future interests. Resilient employees rely on support systems to help them through the tough times, understanding how to mitigate unwanted stress and use cognitive training to not only survive the chaos, but thrive in it.
Lead with empathy
No one could have predicted the impact COVID-19 would have on our society. Every aspect of our lives was upended in a matter of days – leaving employees stressed, anxious, and depressed. Organizations which already had a culture of resilience embedded in their values system felt the change markedly less than those which did not. Perhaps the most important aspect in building employee resilience is to lead with compassion and empathy from the off. Compassion is a relatively new leadership trait, but an overwhelmingly popular one through the pandemic. In fact, 92% of employees claim that they'd stay with a company if their managers showed more empathy. What's more, for worker's who're currently engaged, they'd be 59% less likely to leave their role if bosses showed a little care.
Look after your physical health
Mental wellbeing is all well and good – but resilience requires physical strength too. Practising good self-care and work-life balance is essential if you're up against stress at work. Remember to step away from technology at least one hour before bedtime, talk regular exercise, and stay away from high-fat high-sugar foods.
Speaking to HRD, Kathryn Torangeau, senior people & culture manager at Wave Financial, revealed the importance of looking after your mind and body.
Read more: How to build resilience through COVID-19
"It's important to understand that, even in the midst of a pandemic, life is still happening for all of us," she told explained. "I recommend that you start by taking care of yourself. This is an oxygen mask moment where you need to put it on yourself first in order to support others. That can be done through self-care, going for a walk, an extra therapy session, making something with your hands or, like me, stress baking followed by stress eating."
Focus on quality, not deadlines
Our workloads have doubled over the past few months. Remote working was a necessity when lockdowns were imposed, however WFH has led to increased overtime and a lack of sleep. Colleague competition is healthy – and of course you always want to outperform your peers – however this constant need for perfection is driving employees to breaking point. As a leader, you need to make allowances for employees that're struggling with time management and client expectation. Again, this really goes back to empathy. Make sure you're speaking to your teams on a weekly basis in order to understand their individual situations. If they're having a hard time in their personal lives, if the stress of isolation has gotten to them, make their deadlines more flexible. Otherwise you could have a mass exodus on your hands.
Show your gratitude
Want to know the easiest, cheapest, and most effective way to boost your employees' resilience? Try saying 'thank you'. Appreciation is often overlooked in stressful periods – especially when your teams are working remotely. But now, in these uncertain times, it's critical. A recent report from Reward Gateway found that 75% of employees believe motivation would increase if their employers thanked them more often. What's more, 60% of employees actually value recognition just as much as money – with an additional 40% admitting they'd put more effort into their work if their managers showed some appreciation.
Read more: Why it's crucial to be a resilient leader
Speaking to HRD, Alex Hattingh, chief people officer at Employment Hero, revealed why you should embed recognition in your company culture – not just your COVID recovery plan – in order to boost overall resilience.
"Recognition is all about timing; it shouldn't be 'ticked off' quarterly or annually - it must be done on the day. As an HR leader, COVID-19 has made me rethink how I can accommodate the evolving needs of my team."