Announcement comes on the heels of parent company's co-CEO's sudden resignation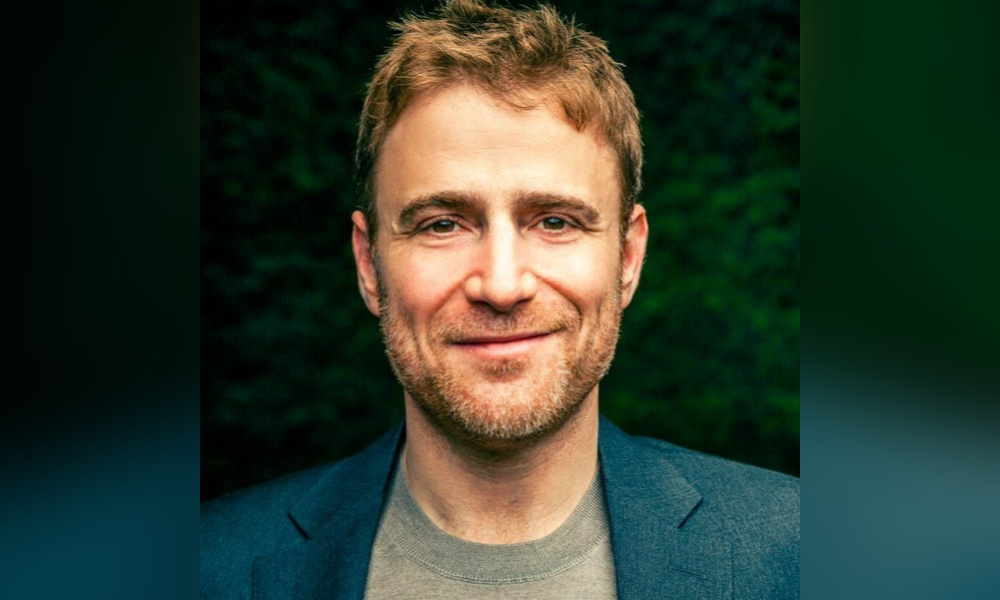 Leadership shakeups continue to disrupt the technology industry in California.
Stewart Butterfield, CEO of San Francisco-based Slack Technologies, has announced that he's stepping down in January, Business Insider reported.
The entrepreneur helped launch photo-sharing website Flickr in 2004 and sold it to Yahoo a year later. In 2009, he co-founded a game called Glitch, which was later transformed into Slack. In 2020, San Francisco-based Salesforce acquired Slack.
"Stewart is an incredible leader who created an amazing, beloved company in Slack," the company said in statement to TechCrunch. "He has helped lead the successful integration of Slack into Salesforce and today Slack is woven into the Salesforce Customer 360 platform."
1/ Today is a new and exciting day for me, @SlackHQ and @salesforce. I am proud to be named Slack's new CEO, accepting the baton from the thoughtful and innovative found @stewart. In true Slack fashion, here's a 🧵on my thoughts.

— Lidiane Jones (@LidianeJones) December 5, 2022
Lidiane Jones, who has served as executive vice president and general manager for digital experiences clouds at Salesforce, has been named as Butterfield's successor. "Stewart also was instrumental in choosing Lidiane Jones as the next Slack CEO to lead it into its next chapter," the company said. "Lidiane has a strong background in customer and enterprise tech and has been among Salesforce's leadership for over three years. We're grateful for Stewart and excited for Lidiane as she takes over the reins at Slack."
The announcement comes on the heels of the sudden resignation of Bret Taylor, co-CEO of Salesforce, and Mark Nelson, CEO of Tableau Software, a Seattle-based data visualization company also owned by Salesforce. "It has been a pleasure and an honor to work alongside all of the people that make Tableau an amazing place to work, grow, and create something that literally changes the world for the better every day," Nelson wrote on LinkedIn.
"As for my next steps: some down time over the holidays, a trekking trip through Patagonia, and then on to the next adventure."
Nelson won't be directly replaced, TechCrunch reported, as his team is being integrated into the broader Salesforce product and engineering teams. "Mark made tremendous contributions since joining Tableau in 2018, first leading the global Tableau product and engineering teams then taking on the role as CEO for the past 20 months," Tableau spokesperson Tom Kim said in a statement. "We wish him the best in his next chapter and look forward to Tableau's continued momentum and customer success."
Today marks my last day @tableau after an amazing 4 ½ years. It has been an honor to work with everyone who serves the mission of helping people see and understand data. I can't wait to see what the #datafam brings to the world next! pic.twitter.com/oHoGOViZ90

— Mark Nelson (@MarkTNelson) December 1, 2022
Meanwhile, Taylor will step down as vice chair and Co-CEO of Salesforce on January 31, 2023. Then, Marc Benioff will become chair and CEO of the company.
"I am grateful for six fantastic years at Salesforce," Taylor said in a press release. "Marc was my mentor well before I joined Salesforce and the opportunity to partner with him to lead the most important software company in the world is career-defining. After a lot of reflection, I've decided to return to my entrepreneurial roots. Salesforce has never been more relevant to customers, and with its best-in-class management team and the company executing on all cylinders, now is the right time for me to step away."
"It's bittersweet that Bret has decided to step down as my Co-CEO," said Benioff. "He made his mark on Salesforce as an incredible technologist, leader and friend to us all. Bret founded two incredible companies so it's understandable why he wants to return to his entrepreneurial roots. I'm excited to see his next chapter unfold, as I'll always be his biggest champion and he'll always be part of the Salesforce 'Ohana."