Ahead of Equal Pay Day, HR leaders from Salesforce and PwC discuss making pay adjustments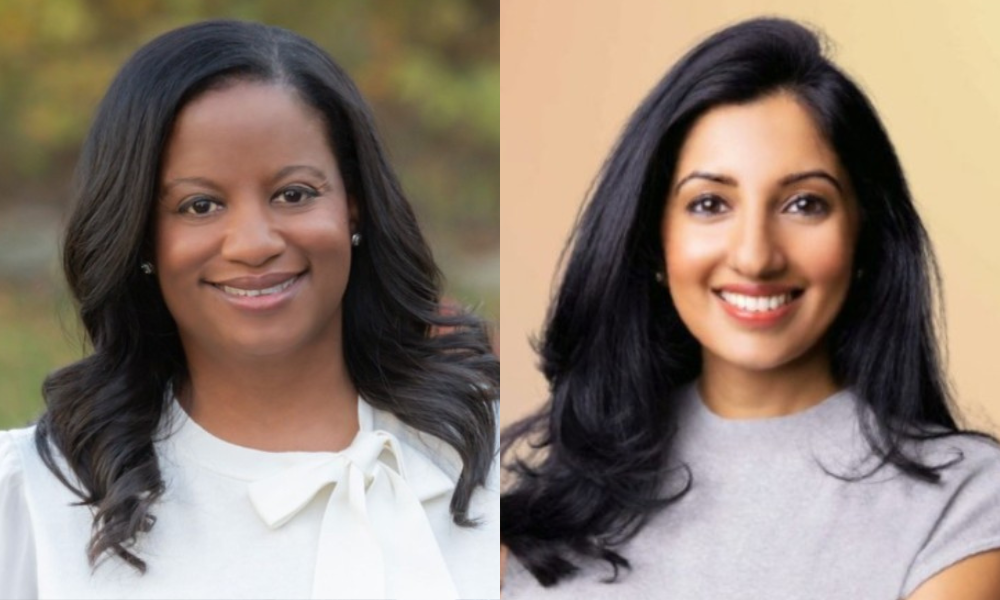 Women currently entering the workforce will most likely never see equal pay in their working lifetime.
In 2022, women earned an average of 82% of what men earned, according to a recent Pew Research Center analysis.
That's only up 2% from 2002.
It will take more than half a century to close the gender pay gap at the historical rate of progress, according to PwC's Women in Work Index 2023. The most significant driver, according to the report, is the "motherhood penalty" – the loss in lifetime earnings experienced by women raising children.
"As a working mother, the ability to navigate a rewarding career while raising my two amazing daughters has come down to the support and flexibility that is in the fabric of our firm's culture," PwC U.S. Chief People Officer Yolanda Seals-Coffield told HRD.
"PwC offers a range of benefits to support our people's mental, financial and emotional well-being, in addition to offering flexibility and personalization in how we work. Flexibility has always been something that is encouraged in our culture, rather than 'earned' or 'awarded.' That flexibility is so critical to supporting our people at every stage of their career and life, including parenthood."
How to ensure equal pay in your company
Seals-Coffield says that PwC has maintained equal pay across its 65,000 employees by regularly reviewing several factors when evaluating compensation (base and bonuses).
"Over the past several years, we've developed systems and new pay equity technology tools to maintain equal pay and help us analyze data in real-time," Seals-Coffield says. "Through these reviews, we're able to make pay adjustments and maintain equitable compensation. It's important for HR leaders to commit to deliberate, consistent measures to track progress against short- and long-term aspirational goals."
Meanwhile, Salesforce has been conducting annual equal pay assessments since 2015, spending more than $22 million to address any unexplained differences in pay.
Last year, the San Francisco-based software firm found that 8.5% of its global employees required pay adjustments. Of those, 92% were based on gender globally, and 8% were based on race or ethnicity in the U.S. As a result, the company spent $5.6 million to bridge those gaps.
"Equality is a part of who we are at Salesforce, and one of the most powerful examples of this is our ongoing commitment to pay fairness and equal pay," Hema Gokal, director of global women's equality strategy at Salesforce, told HRD.
"We're proud of the strides we've made, but we know there is no finish line when it comes to closing the pay gap and will continue to prioritize and advocate for pay fairness."
What is the gender pay gap?
Despite more than two-thirds (68%) of U.S. employees being aware that a gender pay gap exists, only 26% know the current size of the discrepancy, according to beqom's Leveling the Paying Field Report.
More than half (51%) of U.S. employees believe their employer has an equal pay problem, which is up a staggering 121% from 2019. Even worse, more than a third (35%) believe the gap has increased since the COVID-19 pandemic and 22% claim their employer isn't taking any steps to achieve equal pay.
Meanwhile, fewer than a quarter (23%) of employees said their company has disclosed its current gender pay gap.
"Leaders need to understand that it's not enough to address pay during compensation planning," Gokal says. "There are many factors that contribute to pay inequality, including market fluctuations and M&A activity. Some will be within a company's control, and some won't be, so it's critical that pay is evaluated on an ongoing basis. Companies also have a responsibility to look at every aspect of the employee journey — from recruiting to promotions to ongoing employee success."
Pay transparency laws promote equal pay
More than half of employees (58%) called for a law mandating companies to disclose
their gender pay discrepancies, according to the report.
It seems that the closest we'll come to such legislation, at least anytime soon, is the wave of pay transparency laws sweeping the country. For example, California has doubled down on pay transparency with a new law that demands a lot of homework from HR leaders with the goal of getting closer to equal pay.
Senate Bill 1162, signed into law by California Gov. Gavin Newsom, expands upon the framework of the California Equal Pay Act, which requires employers in the state to disclose the pay range for a job if an applicant asks for it after an initial interview, as well as Senate Bill 973, in which private employers with 100 or more employees are required to submit a pay data report to the California Department of Fair Employment and Housing (DFEH) that includes the number of employees by race, ethnicity and sex.
Under the new California law, employers in the state with at least 15 workers must include the hourly rate or salary range on job listings, even when using a third party. All employers, regardless of size, must also provide a salary range for a current employee's position at the employee's request. Employers are required to maintain records of a job title and wage rate history for each employee for the duration of their employment and for three years after.
The new law also requires California employers with 100 or more employees to report the median and mean hourly rate within each job category, for each combination of race, ethnicity and sex. Furthermore, California employers with 100 or more employees hired through labor contractors must produce a similar pay data report. These annual reports are due the second Wednesday of May.
"This is a big deal," employment lawyer Robert Nichols, partner at national law firm Bracewell LLP, told HRD. "It's intended to achieve better pay equity. The notion is that historically, women and certain racial and ethnic groups have been underpaid. Those disparities perpetuate themselves, so the disclosure will help to alleviate those disparities over time."