From tips to parental leave and recruitment, top employment lawyer dissects five new laws that will come into effect January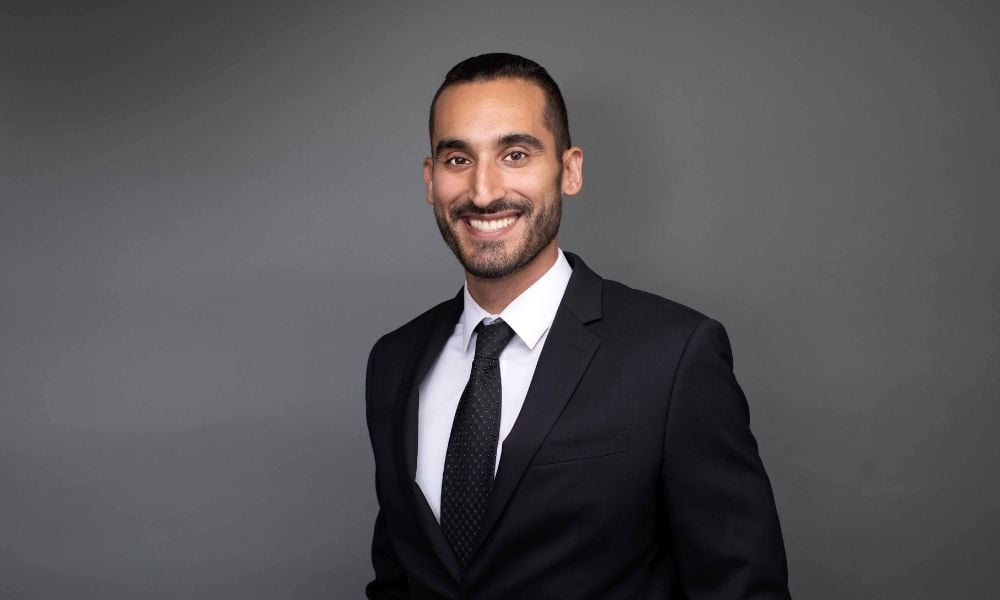 Earlier this year, California Gov. Gavin Newsom signed several bills into laws – many of which impacted state-wide employment legislation. The new laws, most of which are coming into effect January 2022, impact everything from employee tips to parental leave and recruitment strategies. HRD spoke to Navid Kanani, trial employment lawyer at JS Abrams Law, who talked us through five emerging workplace legislations set to rock Californian employers in the months to come.
COVID-19 exposure
Employers will soon have to change how and why they notify employees of COVID-19 contaminations in their workplace. Assembly Bill 654 revises the language used in AB 685 – notably that employers are now obligated to tell workers who were on the premises at the same time as the infected individual.
"AB 654 requires the employer to notify all employees who were on the work premises at the same worksite as an individual infected with COVID-19," Kanani told HRD. "Previously, the employer only had to notify employees if they were directly exposed to somebody that has COVID-19. This new law broadens the scope of exposure notification to any and all employees known to be on the same site, not just those employees in close contact with the infected employee."
Notice of job openings to laid-off workers
The pandemic hit all employers hard – but not necessarily equally. The hospitality sector was nearly decimated by lockdowns and closures, meaning many employers had to implement lay-offs. Under Senate Bill 93, employers have a legal obligation to inform any laid-off employee of job openings in their company.
"If an employee has worked for a company for six months or longer, prior to January 1, 2020, and they're laid off because of the pandemic, employers in that industry have to provide notice of job openings to these employees," added Kanani. "This is to ensure they can be recalled after the layoff. Now, in essence, the law dictates that if the worker is a qualified employee, the employer has to give them notice that they have job openings, so as to provide the opportunity to return to the company."
Read more: Pandemic unemployment benefits to end – what now?
Displaying public orders online and emailing information to employees
A new law dictating how and where public health organisations deliver updated regulations has arisen – namely that all guidelines must now be posted on the company's website.
"Under Senate Bill 336, it's a requirement that the public health associations, such as the State Department of Public Health here in California, when issuing state-wide orders or mandatory guidance, must post such orders on their website too," Kanani told HRD. "These notice requirements are becoming a big deal in California because the situation is changing so rapidly - this information needs to become easily accessible to the public."
In another step towards easily dissemination of information, SB 657 allows employers some lenience in sharing posted information. "SB 657 allows employers to email information and attachments they are required to physically post to employees," added Kanani. "Given many workplaces going remote, this is welcomed news for employers and employees alike."
Expansion of leave laws
Assembly Bill 1033 dictates that 'parent-in-law' now applies to the definition of a parent in cases of medical leave and family care rights under the California Family Rights Act. The bill also now applies to smaller companies with more than five employees.
"This one is interesting because it has expanded the definition of 'parents' to also include parents-in-law," added Kanani. "That's important because the California Family Rights Act allows for an employee who has a child with illness or disability to request accommodations in the form of a leave of absence. Previously, let's just say you're a father-in-law to a child with these needs, this law didn't apply to you. Also, this law previously only applied if a company had 50 or more employees. With the reduction in the number of employees required for other leave laws, I'm sure smaller businesses will be watching with extreme trepidation on whether the CFRA laws will follow suit."
Food delivery workers to keep their tips
One of the more celebrated laws to come into fruition in 2022 will be Assembly Bill 286. This law effectively means that any food delivery worker will legally have the right to keep any and all tips provided by their customers. It will be illegal for any company to keep their staff's tips – whatever the amount.
"Both nationally and state-wide, there's huge battles with delivery platforms that're trying to fight employee status for these individuals," added Kanani. "They're alleging that drivers are independent contractors - not employees – in an effort to skirt the employers' share of taxes and providing medical insurance. It's a very interesting battle between these drivers and the big, billion-dollar tech companies over certain benefits or requirements for employees. Personally, this law is one of my favourites as it puts the full amount of these tips in the drivers' pockets."