Arbitrator should decide scope of claims subject to arbitration, says California Court of Appeal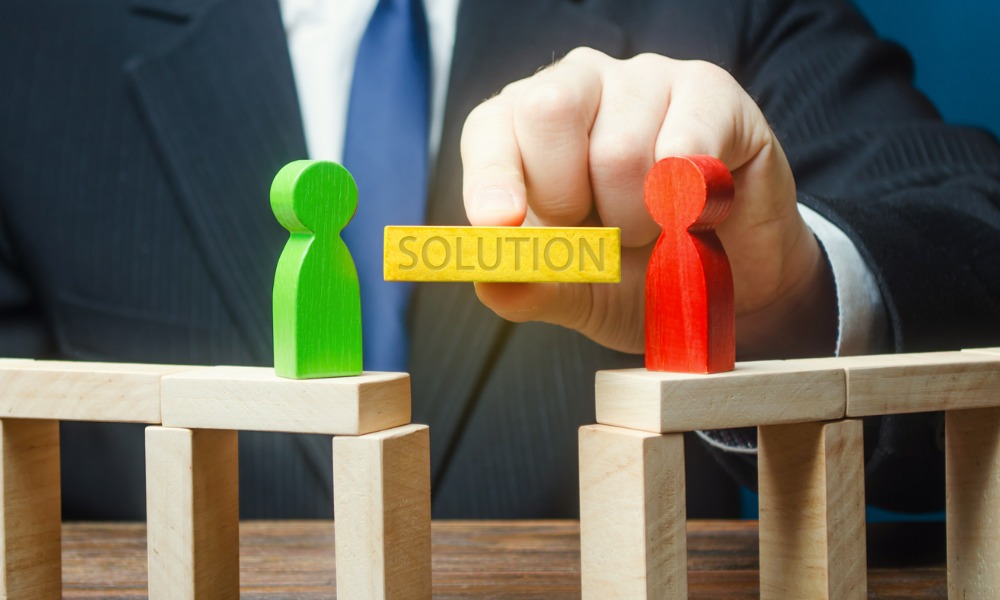 Courts should hold employees to their choice of forum for the resolution of their disputes in a situation where the employees agreed to arbitrate future disputes then later brought a claim under the California Private Attorneys General Act (PAGA), the California Court of Appeal recently said.
Simplified Labor Staffing Solutions, Inc. – the defendant in the case of Lewis v. Simplified Labor Staffing Solutions, Inc. – was a multi-state temporary staffing services company. In 2019, the defendant hired the plaintiff as a materials handler.
The plaintiff signed an arbitration agreement and class action waiver. The agreement required arbitration of all claims arising from the employment relationship.
In 2020, the plaintiff filed a complaint against the defendant and against its affiliate and its clients with whom she was staffed. She brought PAGA claims and alleged numerous violations of California's Labor Code, including failures to pay wages, to provide meal and rest periods, to maintain accurate payroll records, and to reimburse business expenses.
The defendant filed a motion to compel arbitration. It referred to the plaintiff's predispute agreement to arbitrate all claims arising from the employment relationship.
The trial court denied the defendant's motion. It made these findings:
The rule of numerous California Courts of Appeal, including in the case of Iskanian v. CLS Transportation Los Angeles, LLC (2014), stated that predispute agreements to arbitrate PAGA claims were unenforceable
The defendant needed the consent of the State of California – and not the employee's consent – to compel arbitration since the state was the real plaintiff-in-interest in a PAGA action
Under the PAGA's unique structure, an employee could speak for the state only after it became "aggrieved" under the statute, specifically only after the dispute arose.
The defendant appealed. While this appeal was pending, the U.S. Supreme Court released its decision in Viking River Cruises, Inc. v. Moriana (2022). Given this intervening change in the law, the California Court of Appeal for the Second District reversed the trial court's denial of the defendant's motion to compel arbitration.
The appellate court held that the Viking River judgment destroyed the foundation of the rule followed by several California Courts of Appeal regarding predispute agreements. This meant that, under the current case law, the arbitrator should determine the scope of the arbitration clause in line with the arbitration agreement.
The appellate court remanded the case for further proceedings. The arbitrator should decide the scope of the claims subject to arbitration and should address the parties' dispute about whether the arbitration agreement would govern nonindividual PAGA claims, the appellate court said.