Congress calls on President Biden to overturn ruling on water breaks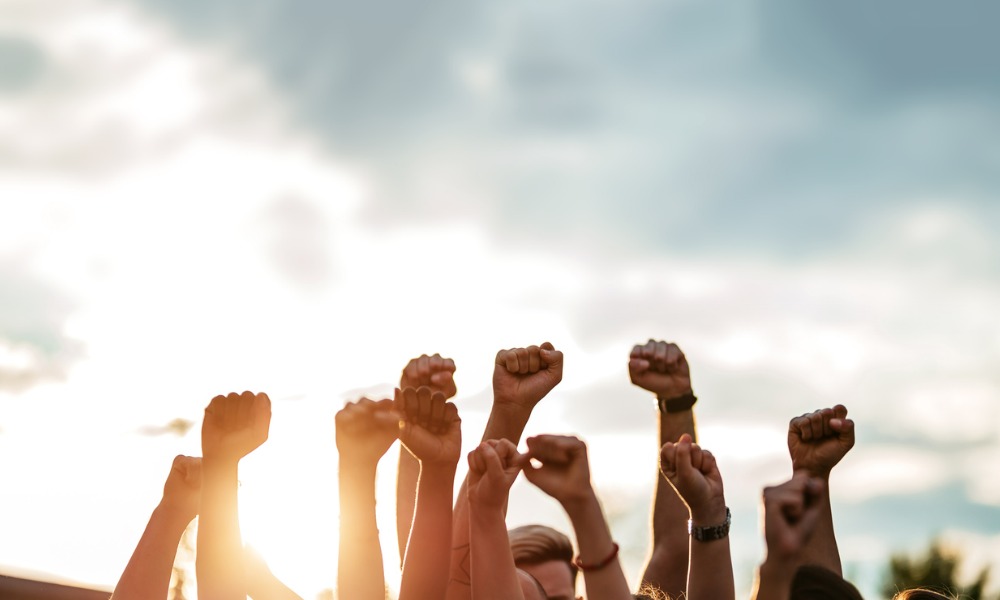 A congressman from Texas spent the day on the steps of the U.S. Capitol to push for federal safety standards for those working in extreme heat conditions.
On Tuesday, Congressman Greg Casar (D-Texas) hosted a vigil and "thirst strike" for workers' rights to draw attention to the need for a federal workplace heat standard, including protections for rest and water breaks.
Casar participated in the all-day thirst strike – meaning no water, no food, and no break. He also held a vigil for workers who have died from heat-related illnesses while on the job.
"It's challenging and it's hot, but it's not as hot as it is in Texas," Casar told reporters hours into his strike, according to a CTV News report.
The traditional nine-to-five working hours may need to begin a little earlier than usual as the world continues to heat up amid a changing climate, according to experts.
Decision on water breaks
The vigil and thirst strike follows a call from 112 members of Congress for the Biden administration to implement an Occupational Safety and Health Administration (OSHA) workplace heat standard as quickly as possible.
"Protection from extreme heat is a matter of life and death for many workers and their families across the United States," the members of the congress said in a letter addressed to Julie Su, acting secretary for the U.S. Department of Labor, and Douglas L. Parker, assistant secretary for occupational safety and health at the department.
The members of the Congress want Su and Parker to establish "an enforceable federal standard" to ensure workers and employers can recognize and respond to the signs of heat stress. The standard, they said, should require employers to provide the following:
adequate hydration
rest breaks
areas for rest breaks that are shaded (in the case of outdoor work) or air-conditioned (in the case of indoor work)
medical services and training to address signs and symptoms of heat-related illness
a plan for acclimatization to high-heat work conditions.
In June, Texas Gov. Greg Abbott gave final approval to House Bill 2127 or the Texas Regulatory Consistency Act. The legislation will eliminate local rules mandating water breaks for construction workers, according to a Texas Tribune report. The law will take effect on Sept. 1.
The members of the Congress noted that the bill repeals local laws that protect the interests of everyday people in sectors such as labor, agriculture, natural resources and finance. When it takes effect, "local protections against extreme heat, such as the Austin and Dallas ordinances that require water breaks for construction workers, will be nullified".
Heat stress causes deaths, injuries
This comes at a summer that will be particularly dangerous for both public and private sector American workers exposed to heat, the members of the Congress said.
"Examining Bureau of Labor Statistics data and other relevant research, Public Citizen estimates that occupational heat stress causes on average 700 deaths and 170,000 illnesses and injuries annually in the U.S. This year is expected to be the hottest on record, demonstrated by the hottest days on record on Earth in the first week of July, following the hottest ever month of June."
They noted that workers exposed to heat waves can also fall prey to heart attacks, respiratory illnesses, cerebrovascular diseases, and cardiovascular, kidney, and respiratory disorders.
"As you know, many workers whose jobs require prolonged exposure to extreme heat are not afforded paid time off or sick days. Thus, any health complications caused by heat exposure can lead to missed work, missed wages, and financial instability for families," they said.
Last month, Google told staff in New York to stay home as wildfire smoke fills the air in the city and other major metropolitan areas, drifting from Quebec. A recent report also detailed the "staggering cost" of wildfires on workers – both their health and on their wallets.