Janitor was allegedly witnessed making students sit on his lap, escorting them to empty rooms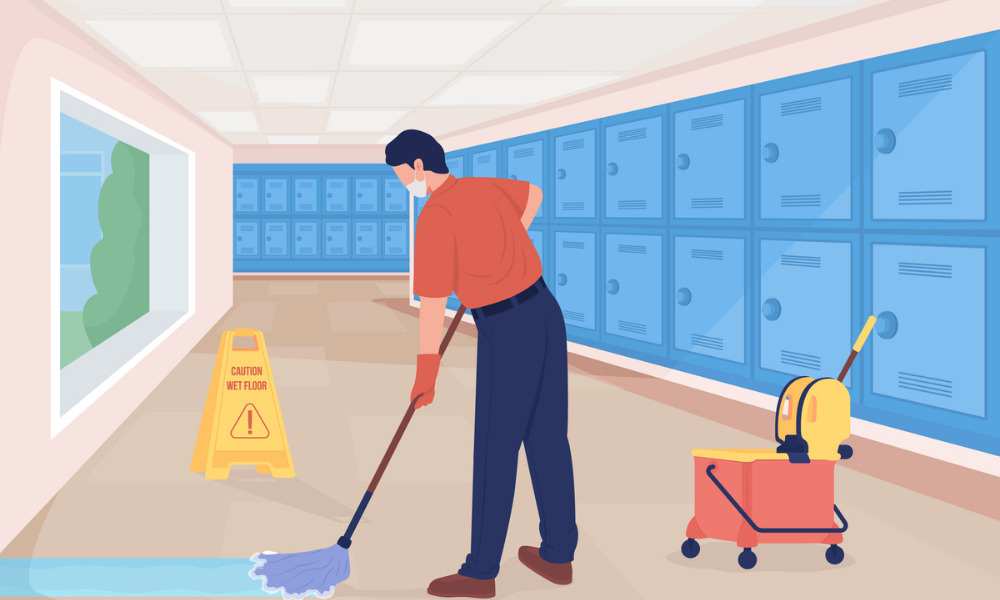 Students had a special relationship with the school district such that it had a duty to protect them from foreseeable risks of harm, including sexual abuse committed by a district employee, a California court said in a recent case.
A written policy of the Hesperia Unified School District – the defendant in the case of Roe, a Minor, etc. et al. v. Hesperia Unified School District – prohibited sexual harassment of students by employees. The policy required school staff witnessing such incidents to intervene to stop the harassment. The district also had training guidelines describing indicators of sexual abuse and exploitation.
The plaintiffs – first grade students who attended Maple Elementary School from August 2018 to January 2019 – sued the district and a janitor at the school who allegedly sexually abused them. The plaintiffs claimed that the janitor engaged in grooming activities intended to lure minor students, including themselves, into a false sense of security.
Some of the district's employees, including school principals and an assistant principal, witnessed the janitor's behavior and failed to report it as the Child Abuse and Neglect Reporting Act (CANRA) and the district's policies required, the plaintiffs claimed. These employees did nothing to prevent the janitor's actions from recurring, the plaintiffs added.
The plaintiff's lawsuit alleged negligence by the district in the following ways:
in failing to maintain professional boundaries between staff and students
in hiring and retaining the janitor
in supervising the plaintiffs and the janitor
in monitoring classroom use during breaks
in failing to warn, train, or investigate
The district filed a demurrer, which the trial court sustained. The plaintiffs filed a motion for reconsideration. The trial court denied this motion and issued a judgment dismissing the plaintiff's lawsuit.
The California Court of Appeal for the Fourth District, Second Division partly affirmed and partly reversed the trial court's judgment of dismissal.
Regarding the negligence claims, the plaintiffs adequately alleged that the district had actual knowledge that the janitor previously sexually abused minors or had a propensity to do so, the Court of Appeal ruled. The plaintiffs sufficiently claimed that the district was negligent in failing to supervise them and the janitor and in retaining the janitor, the appellate court said.
Relating to the alleged violation of the CANRA, the Court of Appeal found it objectively reasonable for those in the position of the district's employees – who supposedly saw the janitor's acts of making six-year-old students sit on his lap and routinely escorting them across campus toward empty rooms – to entertain a suspicion that the janitor could be sexually abusing the plaintiffs.