'It is probably best practise to remain uninvolved, just turn a blind eye,' says legal expert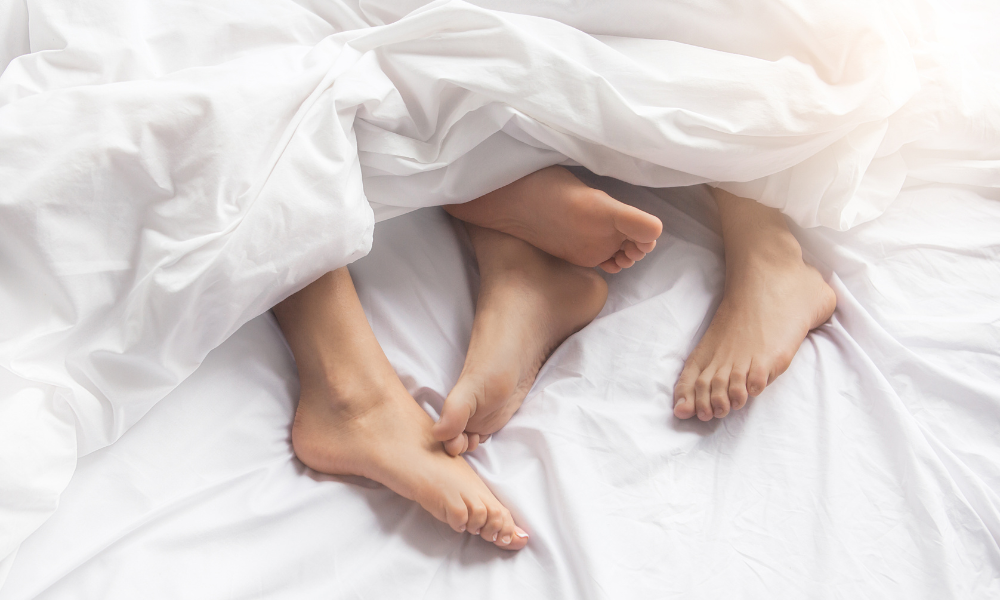 The gig economy has been growing over the years, but with the pandemic, and rising living costs, more and more people have turned to alternative ways to make ends meet.
One of the most controversial options has been the rise of OnlyFans, a platform where creators can sell exclusive content to subscribers, which is often adult in nature.
However, many employers have taken issue with their employees engaging in sex work on the side and have terminated them for it.
But is this the correct response? Not according to a top New York employment lawyer. Vincent P. White, Esquire – Partner of White and Hilferty law firm, creates YouTube videos online offering advice and insight into legal matters. In a video about a case between T-Mobile and an employee who — upon being physically threatened by a co-worker and making a complaint to HR to find herself on the receiving end of invasive questions regarding her online presence on Only Fans — took the company to court for what became a gender discrimination case.
Although unsuccessful in court, the employee turned down a settlement and chose to take her case to the court of public opinion and garnered a lot of support.
T-Mobile employee files suit after HR asked invasive questions about her OnlyFans account https://t.co/vPv6080kCf pic.twitter.com/jitpnGZ92h

— The Verge (@verge) June 4, 2021
White discussed how the case became a case of gender discrimination.
"There is a growing movement in the US to view sex work as real work and to note that OnlyFans is primarily used by women. When an employer creates a rule specifically targeting those who engage in OnlyFans, they are disproportionately harming women."
Furthermore, given the recent employment trends during the pandemic where women were often forced into fewer hours at work, it is not reasonable or acceptable for society to terminate individuals who are working and contributing but whose jobs do not pay enough to make ends meet.
However, from a legal standpoint, there is no specific law barring employers from terminating an employee because they have worked for OnlyFans. White discussed whether employers should do anything to protect themselves if an employee's OnlyFans work is brought to their attention.
"Ideally, if the employer can remain uninvolved, it is probably best practise to remain uninvolved. Just turn a blind eye to this kind of thing."
However, in situations where the OnlyFans work impacts the workplace and workflow, the employer has no choice but to take action. Ideally, the employer should look for a solution that does the least harm to the individual and causes the least impact on the workplace.
White states that calls regarding these situations spiked during the pandemic and whilst the number of calls has lessened this is still a prevalent issue.
Clear code of conduct
There are ways for employers to protect themselves from situations arising due to OnlyFans and/or other online endeavors and that is mostly by having a clear Code of Conduct Policy that employees all receive upon engagement of employment. Keep the wording general to avoid targeting one site in particular; an example could be that "Employees are prohibited in engaging in online or social media endeavours for profit."
White's biggest advice is that employers should handle these situations on a case-by-case basis and utilise HR professionals or in-house counsel to avoid litigation. In short, unless an employee's OnlyFans work is directly affecting their work or the company, it should be ignored.
"Things can go wrong very quickly if the employer overreacts and solving the problem is of course important, if there is a problem. But so too is avoiding litigation and both can be achieved with the correct approach," he said.
As can be seen by recent press, companies that have had issues arise due to terminating employees for being OnlyFans creators have not been well received by the public. As long as the labor market is a gig economy and people are struggling to make ends meet, employees will be forced to seek alternative employment outside of the workplace and a convenient way to do this is with alternative, online work.
In a modern society, an employer should perhaps not force their sense of social propriety onto their employees. Ultimately, if this situation arises in your workplace, tread carefully and proceed with caution. Consider how your business is being impacted, if at all, and seek advice prior to speaking with your employee.