Incident took place following a college sporting event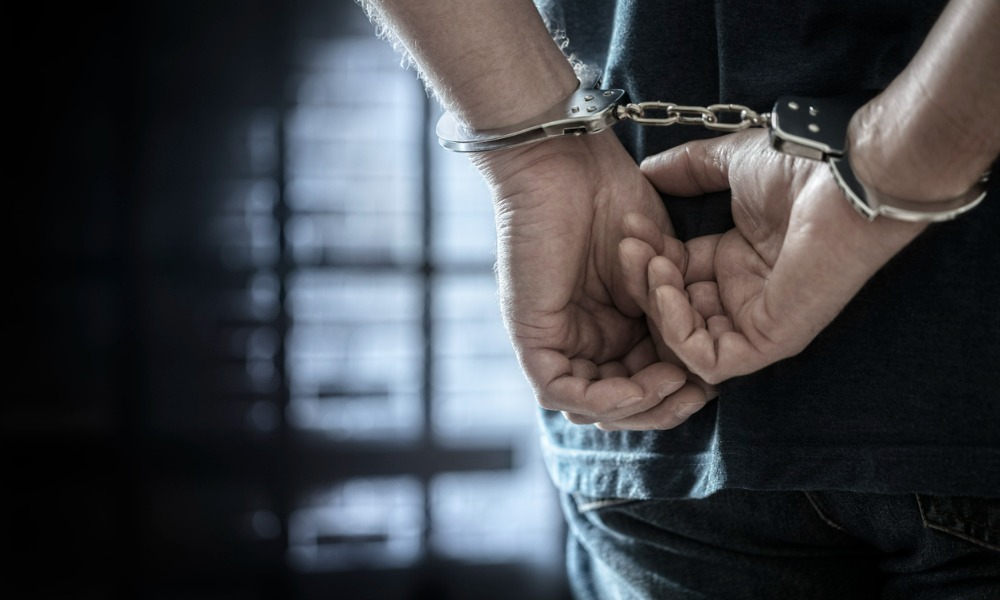 An executive at a Los Angeles-based food company was arrested over the weekend for allegedly attacking a man.
Douglas Ramsey, chief operating officer at Beyond Meat, was arrested on Sept. 17 after an incident that happened at a parking garage near Razorback Stadium following Arkansas' victory over Missouri State.
An officer was dispatched to Gate 15 just after 10 p.m., for "a disturbance that had previously occurred in the Stadium Drive Parking Garage (SDPG)." The responding officer found "two males with bloody faces" at the scene, noted KNWA Fox24, citing a preliminary report.
Read more: How HR handles violence in the workplace
According to the report, Ramsey was in the traffic lane of the structure, attempting to leave. A Subaru then "inched his way" in front of Ramsey's Bronco and made contact with the front passenger's side tire.
Ramsey got out of his vehicle and allegedly "punched through the back windshield of the Subaru," according to the report.
The owner of the Subaru then got out and Ramsey "pulled him in close and started punching his body," he said, according to the report. Ramsey also "bit the owner's nose, ripping the flesh on the tip of the nose."
The victim and the witness also reported hearing Ramsey "threaten to kill" the owner of the Subaru. Occupants of both vehicles got out and helped separate the parties.
Read more: Employer pays $150,000 to settle sexual harassment, assault case between co-workers
Ramsey was arrested at 10:27 p.m. and booked into the Washington County jail, according to the Washing County.
On Monday, Ramsey was charged with terroristic threatening with a bond of $10,000. On Tuesday, he was also charged with third degree battery with a bond of $1,085.
Ramsey was named COO of Beyond Meat in December 2021 after 30 years of service at Tyson Foods, according to his LinkedIn page.
Several other business leaders have been charged with violations this year.
In August, a former Qualcomm research engineer – along with three others – were charged for defrauding the tech giant of $150 million.
Read more: Ex-Qualcomm official, three others charged in $150 million fraud scheme
Also, former Theranos COO Ramesh Balwani is facing 20 years in prison after a jury found that he was collaborating with Theranos CEO Elizabeth Holmes in a massive fraud involving the Silicon Valley blood-testing company.
In June, Jeff Carpoff, former chief operating officer of DC Solar Solutions, was sentenced to 11 years and three months after he pleaded guilty in January 2020 to conspiracy to commit an offense against the United States and money laundering in the nearly $1 billion Ponzi fraud scheme.