Company also accused of age and gender discrimination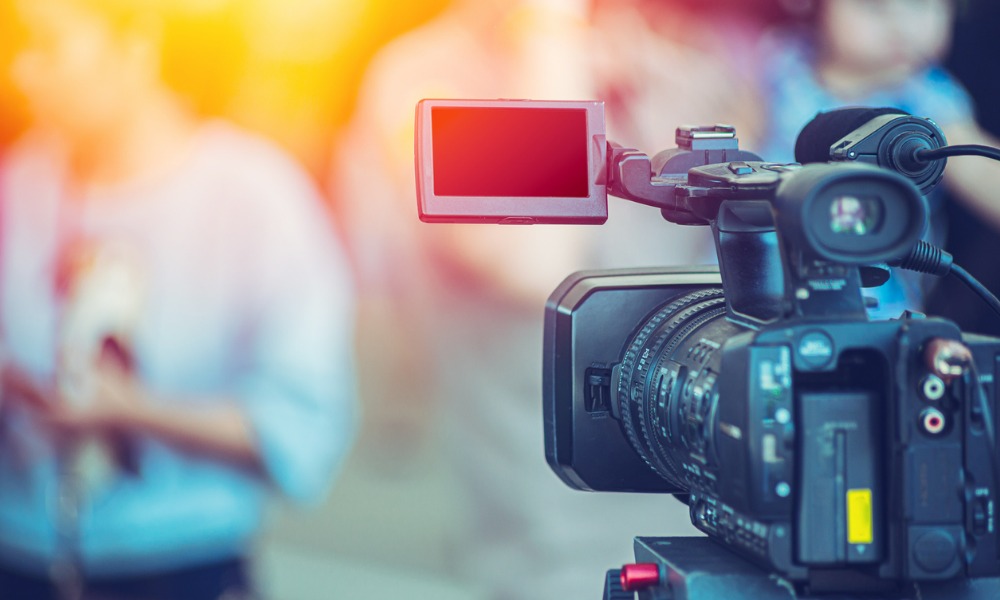 A former San Diego TV news anchor has filed a lawsuit against the station she worked for, accusing her ex-employer of unequal pay practices, age and gender discrimination and whistleblower retaliation.
Sandra Maas, formerly with KUSI-TV, alleged that McKinnon Broadcasting Co. violated the state's Equal Pay Act by paying her $80,000 less per year than what her co-anchor.
While the 60-year-old performed substantially similar work to Allen Denton when the pair anchored the station's afternoon and evening news broadcast for six years, she got less per year, said Maas's lawyer Josh Gruenberg. He also claimed that both broadcasters had decades of experience.
"We believe there is no legal or reasonable justification for paying Mr. Denton more," Gruenberg said, as reported by the Los Angeles Times. "He was a hell of a news anchor, but so was Ms. Maas. They sat side by side for a number of years and did excellent work."
Maas joined KUSI in 2004 as a co-anchor. In 2007, she began hosting the daily "Inside San Diego" program. Mass was promoted to co-anchor of newscasts at 5, 6 and 10 p.m. in 2010, and in 2016 produced a weekly "Healthy Living" segment.
However, it was only in 2017 that she started suspecting a pay differential, and a former manager confirmed that she was making at least $80,000 less than the $240,000 annual income by Denton. Mass raised this issue during contract negotiations, asking that her pay be on par with Denton's.
"Unfortunately, Maas's pay disparity complaint was not well received," her attorney wrote in the trial brief.
Instead of looking into the matter, the station's human resources director pressed Maas to reveal her sources, according to the report.
Maas said she was offered a three-year contract that topped out at $190,000 in the final year. Both Denton and Maas left the station in 2019.
Netflix is reportedly covering up pay transparency, at least for some employees. At the end of 2022, the Los Gatos, CA-based company stopped allowing director-level executives to look up colleagues' compensation, according to the Wall Street Journal.
Women over the age of 40 also faced discrimination at KUSI, according to the filing.
"According to KUSI, women over forty had a 'cycle' and had to make room for a 'new generation,' while men over forty did not," the brief states.
Defense
Meanwhile, McKinnon Broadcasting, in its trial brief, claimed the case concerns a news organization's judgment "on how to best present the news, and on the type of news anchor best suited to work in the fast-paced, high pressure environment of its newsroom," according to the LA Times report.
It also claimed to have paid Mass fairly, and that Denton had more experience, received more awards and worked harder.
It added that in her last few years with the station, she was "not a good team member or journalist." McKinnon also noted that Maas had not worked as a journalist since her departure from KUSI.
"Rather than earning money through her chosen profession, she has instead chosen to champion gender equity causes for free," the station's trial brief states, adding that Maas should not be compensated for lost income after leaving the station.
McKinnon also wants the judge to prevent journalists from reporting on the salaries of other KUSI journalists, should those be revealed in open court.
Public interest
But Gruenberg responded that the case is about pay equity, a public interest issue, and that the courtroom is open to the public.
"To that end, it is probably important they can witness how the employer [KUSI] seeks to defend itself," he wrote.
SB 1162, which went into effect at the dawn of 2023, "intended to achieve better pay equity," said employment lawyer Robert Nichols, partner at national law firm Bracewell LLP. "The notion is that historically, women and certain racial and ethnic groups have been underpaid," he said.