Ex-exec also alleges hostile work environment and retaliation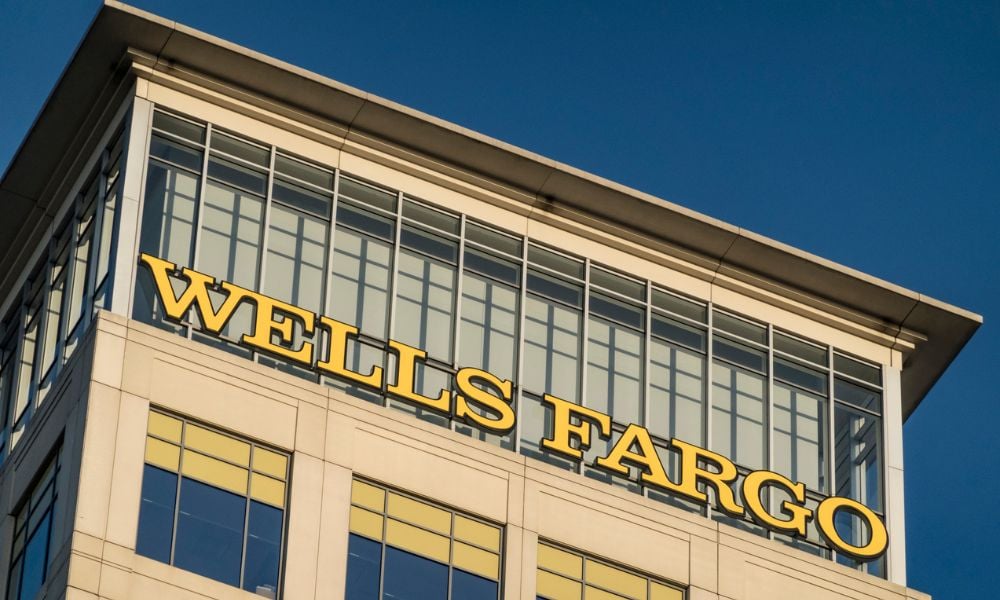 One former Wells Fargo executive claims that she was raped by her superior while on a work trip, and the employer failed to act appropriately.
The employer also created a hostile work environment and even retaliated against her, according to a lawsuit filed in Los Angeles County Superior Court.
The incident happened on Jan. 28, 2020, when employees drove to Bakersfield, California to meet with a series of clients and prospects. They spent the night at the Padre Hotel.
The complaint details that after they went drinking at the bar, the complainant – who was hired as the company's senior vice president and wealth advisor in or around April 2018 – was in her room when Eric R. Pagel, a senior investment strategist and managing director at Wells Fargo, came knocking at her door.
When she opened the door, Pagel barged in and began kissing the plaintiff. He then proceeded to sexually assault and rape her while she was intoxicated.
The following day, the victim's memory of the rape came back to her in fragments. She remembered hearing Pagel remove his belt buckle and feeling him kissing her lips, her hip and her entire body.
On Jan. 30, 2020, Pagel admitted to the plaintiff that they had sex multiple times without contraceptives, and that he was aware that she was intoxicated, according to the lawsuit, as reported by NBC News.
Recurring sexual advances
That's not an isolated case of sexual advances against the former Wells Fargo executive.
Throughout her employment, the defendant suffered through sexually explicit comments and inappropriate touching from a senior investment strategist and managing director. The director also would often comment on the complainant's appearance, stating that she "aged like fine wine", and that her wearing skinny jeans "made her butt look good".
In at least two occasions when they went to business events, the director "inappropriately groped" the complainant's body, and she pushed his hand away.
Hours before the rape, the group of workers had dinner on one table at 7 p.m. At one point, the plaintiff stepped away from the table to use the bathroom. She inadvertently left her phone, purse and drink unattended on the table.
When she came back, she found out that the four men she was seating with had gone through her phone and took inappropriate pictures of themselves. They also took her credit card and hotel room key.
No appropriate response
On or around Feb. 27, 2020, the complainant reported to David Weitzel, about Pagel's inappropriate comments, stating that it made her uncomfortable. However, Weitzel merely responded that the plaintiff should not give Pagel a "window of opportunity" to be inappropriate.
"For the ensuing months, plaintiff was emotionally distressed to the point of paralysis with the thought of her sexual assault and the cavalier attitude of Weitzel when plaintiff pointed out inappropriate comments," read part of the lawsuit.
"Plaintiff was initially too embarrassed and mortified at the idea of making a complaint through Wells Fargo's formal channels, catastrophizing scenarios in her head whether she would be believed, blamed, ridiculed, retaliated against and somehow further victimized for speaking up."
However, on Nov. 13, 2020, the plaintiff made a formal complaint through Wells Fargo's Ethics Hotline and to the Los Angeles Lomitas Sheriff's Department regarding her rape.
But there was still no action on the part of the employer. It was not until the plaintiff made a formal charge with the Equal Employment Opportunity Commission (EEOC) in April 2021 that Wells Fargo's internal investigation actually kicked into gear with requests for interviews and communication from the investigative team.
Recently, Armando Hogan, who was second in command at the Los Angeles Fire Department (LAFD), retired amid sexual harassment allegations.
On April 14, 2021, the plaintiff began a medical leave for stress, anxiety and depression stemming from the sexual assault, and the lack of appropriate action from Wells Fargo. The plaintiff was forced to resign in or about July 2021, as the Plaintiff felt continuing employment with the company "was intolerable for her mental well-being," according to the legal filing.