If Assembly Bill 2932 ever passes, more California employers will have to adopt the alternative schedule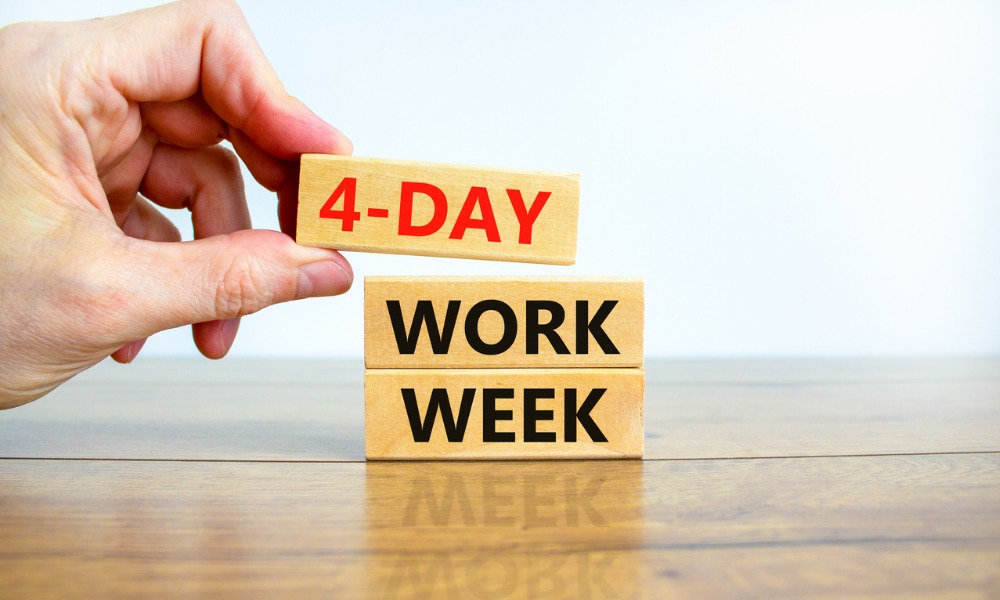 Although Assembly Bill 2932, which would make the official workweek 32 hours for California companies with 500 employees or more, didn't pass this year, there have been initiatives globally that test whether a four-day workweek arrangement can benefit business operations.
One of the companies that implemented a 32-hour workweek is Buffer, a San Francisco-based social media management company. Buffer took on the work schedule in May 2020 during the COVID-19 pandemic as a perk for their employees. The company maintained the same rate of pay for the workforce and allowed employees to choose which day would be their off day during the week.
Read more: 32-hour workweek – is it right for you?
When surveyed in January 2022, 91% of Buffer employees claim to feel happier and more productive since the shift. The 32-hour workweek setup also allowed the company to save money from its lowered turnover rates.
Crowdfunding platform Kickstarter also adopted the shortened work schedule earlier this year after becoming a fully remote company in 2021. The company offered its employees Fridays off and, like Buffer, adopted a 32-hour workweek while maintaining regular salaries. Kickstarter believes the shortened working hours reduce work interruptions and improves focus on work. Since the shift, it has been easier for Kickstarter to hire and retain employees, and it has had its most productive quarter ever, John Leland, head of strategy and sustainability, told Business Insider.
Of course, every company is different. Employers should take the time to assess what employees are looking for to live out their preferred quality of life standard and find a way to fit it without sacrificing the work output that is required from them. After all, companies in industries like real estate, customer service and even technology should be careful in implementing changes when it comes to working schedules as their duties may require a more around-the-clock approach.
Is the four-day workweek right for your company? Find out here.