California has toyed with a four-day workweek, even considering legislation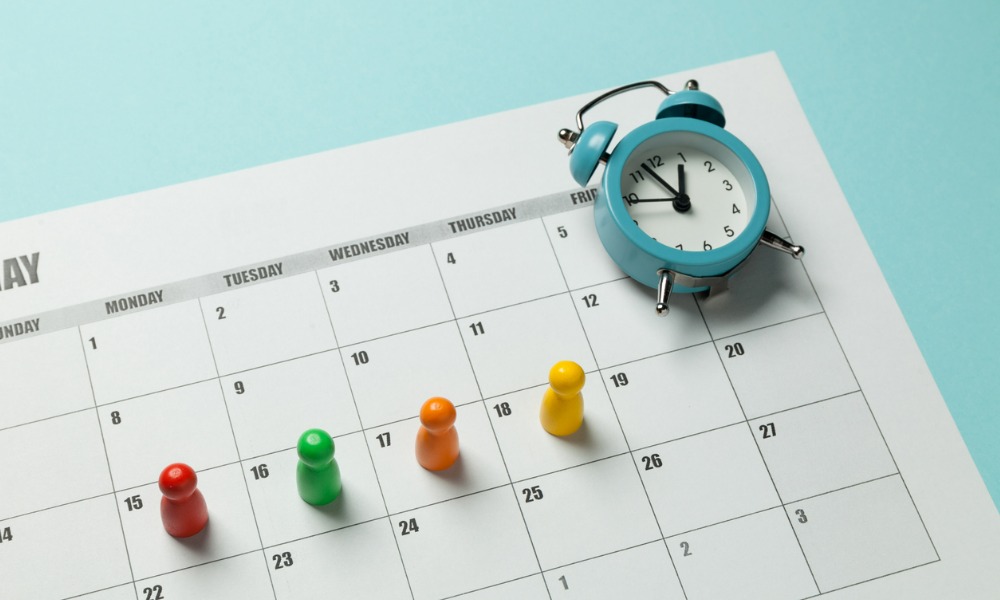 It has been months since a California bill was introduced in hopes of reducing the workweek to 32 hours. Although the initial proposal only covers large companies, it does not mean other companies can't try it. But the question remains: is it beneficial for companies to implement a 32-hour workweek?
Before taking the next step concerning the workweek arrangement debate, it is essential to understand what the proposed California bill entails and whether the benefits outweigh the disadvantages.
What is the 32-hour workweek bill in California?
The idea for the bill came from California Assembly Members Evan Low and Cristina Garcia in February 2022. The bill titled Assembly Bill No. 2932 proposes that companies in California with over 500 employees cut the workweek to 32 hours. The proposal would see the hourly overtime rate of one and a half times the amount of work rate charged to after 32 hours a week instead of after 40 hours a week. The primary purpose of the bill is to increase employees' quality of life, stabilize the employment stability post-COVID-19 pandemic, as well as raise the wage and pay.
The bill has been shelved for the year due to low support and failure to meet committee deadlines for consideration. Many opposing the bill claim it was a bid to increase the minimum wage, exempt union businesses, and add a strain on business operations.
Watch: Four-day workweek pros and cons
Will a 32-hour workweek impact labor costs?
If enacted, the bill would prohibit companies and employers from cutting down an employee's regular rate of pay despite the shortened workweek. In effect, the labor costs of companies will significantly increase, which could discourage companies from adopting the work schedule arrangement, especially while they try to recover from the losses they incurred during the pandemic. The increased labor costs can also affect other aspects of the company, such as their ability to hire or create new positions and opportunities for their employees, halt initiatives to improve employee engagement, and even lead to unnecessary layoffs due to financial restraints.
The California Chamber of Commerce refuses to support the bill that would expose employers to litigation under the Private Attorneys General Act (PAGA) due to the impossible overtime pay requirement after 32 hours of work and the increased labor costs.
However, Garcia defended the bill stating although the increased labor costs are a concern, the bill would help smaller businesses since it only targets larger companies. She also added that the employee morale would be boosted due to the shortened work schedule, improving the hiring process, and lowering the turnover rates that increased during the Great Resignation.
32-hour workweek could be beneficial to employees
Although Assembly Bill No. 2932 has not been passed this year, there have been initiatives globally that test whether a 32-hour work week or four-day workweek arrangement benefits business operations.
One of the companies that implemented a 32-hour workweek is social media management company Buffer. Buffer took on the work schedule in May 2020 during the pandemic as a perk for their employees. They maintained the same rate of pay for the workforce and allowed their employees to choose which day would be their off day during the week. When surveyed, 91% of Buffer employees claim to feel happier and more productive since the shift. The 32-hour workweek setup allowed the company to save money from its lowered turnover rates.
Read more: Business coach slams four-day workweek
Crowdfunding platform company Kickstarter adopted the shortened work schedule earlier this year after becoming a fully remote company last year. The company offered its employees Fridays off and, like Buffer, adopted a 32-hour workweek while maintaining their regular salaries. Kickstarter believes the shortened working hours reduce work interruptions and improves focus on work. Since the shift, it has been easier for Kickstarter to hire and retain employees, and it has had its most productive quarter ever.
Microsoft Japan also implemented a four-day workweek in 2019 as part of their "Work-Life Choice Challenge 2019 Summer" program. Employees worked for only 32 hours a week with the same pay rate. Microsoft cut down on other expenses to offset the labor costs, such as reducing electricity usage and printouts. The company also lessened meeting times from 60 minutes to 30 minutes. In effect, Microsoft Japan saw an increase in employee productivity by 40%.
Should companies shift to a 32-hour workweek?
The 32-hour workweek remains to be a heated discussion with many pros and cons continuously popping up. While it may still not be a requirement for companies, it is best for employers to start exploring different work arrangements that are best suited for the workforce and company culture, all the while still upholding current employment laws and regulations.
Employers should take the time to assess what employees are looking for to live out their preferred quality of life standard and find a way to fit it without sacrificing the work output that is required from them. An excellent arrangement to try is the 40-hour workweek within four days of work. Adding an extra day of rest may improve employee morale despite having to work longer work shifts as it gives them a whole day to rest and enjoy their lives outside of work.
Read more: Will America embrace a four-day workweek?
Another practical option is to offer flexible work arrangements. Although many companies have implemented flexible work arrangements during the pandemic, it is an excellent option to keep as a competitive edge against other companies. A flexible work arrangement attracts top talent looking for work that fits into their work-life balance lifestyle and allows employees to work at their best during their preferred time.
Companies, however, should be careful in implementing changes when it comes to working schedules as they may not fit the industry and job duties they fall in, such as real estate, customer service, and some tech roles. Despite it all, it is exciting to see how California companies will evolve and improve the quality of work in the coming years.