School district reached settlement after viral video showed teacher vowing to turn students into 'revolutionaries'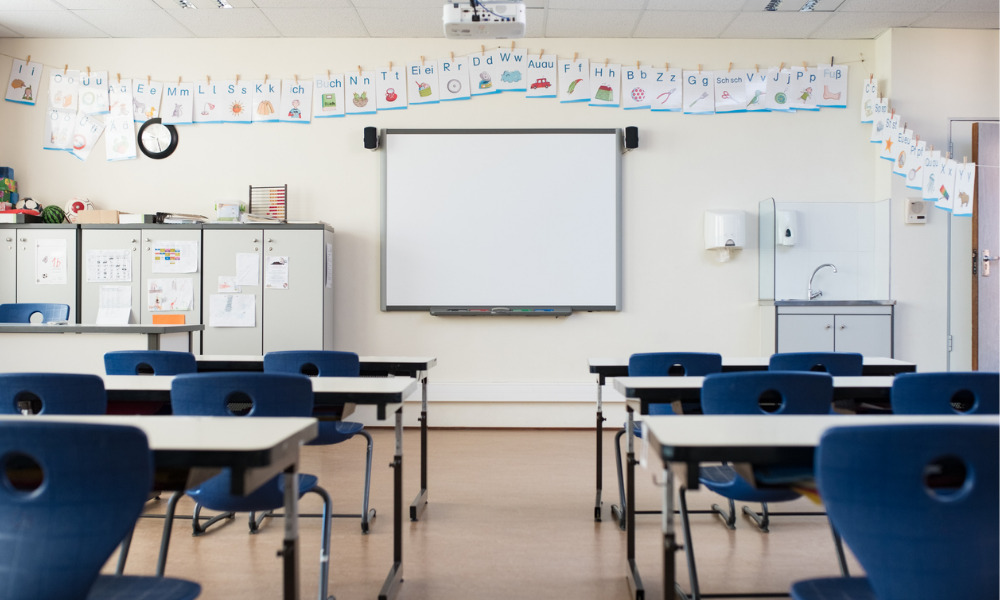 A school district in California paid a teacher to resign after a viral video showed him professing his allegiance to antifa, an extremist left-wing political movement.
Gabriel Gipe, a former AP Government teacher at Inderkum High School in Sacramento, was paid more than three years' salary to step down. As part of his settlement with the Natomas Unified School District in January, officials agreed to pay Gipe $190,000 – his annual base salary was roughly $60,000, The Sacramento Bee reported. The settlement also prevents the district from discussing details of his departure with any potential employers.
"California is not an easy place to fire a teacher," Superintendent Chris Evans told The Sacramento Bee.
Gipe resigned four months after Project Veritas, a conservative group known for undercover sting operations, published secretly recorded video of him saying, "I have 180 days to turn them into revolutionaries." When asked how he planned to achieve that, Gipe replied, "Scare the f*** out of them."
Read more: Insurrection, riots, protests: How HR handles employee participation
Once the video went viral, sending parents into an uproar, the school district launched an investigation. In addition to the antifa flag referenced in the video, his classroom featured art from the Occupy Oakland protests and magnets showing brass knuckles, beer and an image of former President Donald Trump with the subtext: "Days without being a national embarrassment: 0," The Sacramento Bee reported.
According to the investigation, Gipe also rejected the course curriculum and ignored the textbook designed to accompany his AP courses. Instead, the teacher allegedly focused on lectures about communism. That didn't help his students when it came time for the AP exam: only one student passed in 2019, only six students passed in 2020 and only two passed in 2021, The Sacramento Bee reported.
An administrative judge ordered Gipe to be placed on paid leave during the investigation, related hearings and if necessary, appeals process. Following the investigation, the district cited him for "evident unfitness for service." In addition to his resignation, the assistant principal overseeing that department no longer works for the district, The Sacramento Bee reported.
As a result of the controversy, the district has included its "political action guidelines" in the mandatory reading for employees for the start of the school year, Evans said.
Whether employee involvement rises to the level of the insurrection at the Capitol Building in Washington D.C, includes off-duty nonviolent protests or simply involves political discussions in the workplace, HR leaders should consider creating a political activity policy to help them consistently address concerns and issues. More than half (52%) of HR professionals attested that they were either "somewhat" or "very" concerned that political discussions among coworkers may negatively affect employees' mental health, according to XpertHR's Survey of HR Challenges for 2022.
About one-third of respondents were "somewhat" or "very" concerned these discussions would negatively affect collaboration (34%) and productivity (33%). "Given the political and social climate of the last few years, it would be wise to proactively manage these potential tensions and anticipate employee disciplinary issues before they occur," Taylor Lewellyn, legal editor at U.K.-based HR services firm XpertHR, told HRD.
"Because an employer may make different disciplinary decisions regarding employees who appear to have engaged in similar conduct, the employer should carefully document the reasons for taking a particular course of action and ensure that the need for fairness and consistency was considered throughout the disciplinary process," Lewellyn adds.