Filer of medical malpractice suit should've known that performer wasn't hospital's agent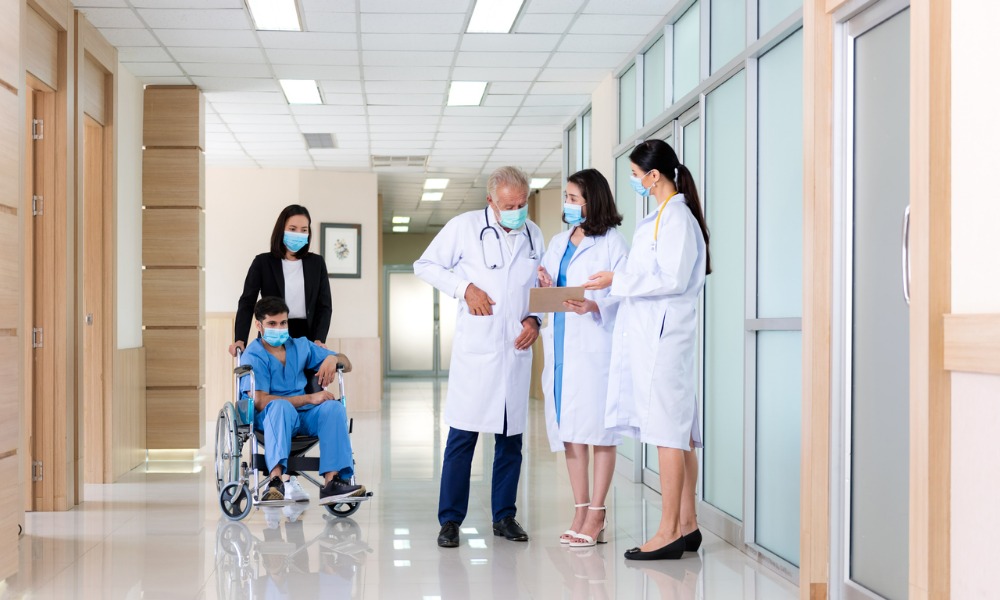 A hospital is liable for the medical malpractice of a physician who is its employee or its ostensible agent, the California Court of Appeal for the Fifth District said in a recent case.
In Magallanes de Valle v. Doctors Medical Center of Modesto, the plaintiff filed a medical malpractice action against the defendants, who included Golden Valley Health Centers (GVHC), Doctors Medical Center of Modesto (DMC), and her personal and treating physician, who was GVHC's employee.
The plaintiff made the following allegations:
Her personal doctor negligently performed a vaginal hysterectomy procedure at DMC;
Because of this, the plaintiff had injuries and complications and had to be readmitted for follow-up care;
DMC was primarily liable on the theory that the doctor was its ostensible agent (the ostensible or apparent agency theory);
The corporate defendants negligently selected and reviewed its medical staff and failed to meet the applicable standard of care, which proximately caused the plaintiff's injuries and damages;
All the defendants were liable for medical negligence relating to the operation of their premises and equipment and the plaintiff's examination and treatment.
Read more: Doctor, nurse accused of acting beyond the scope of their licenses
DMC – the only remaining defendant in the state action after the remand of the case – filed a summary judgment motion. The trial court granted summary judgment in DMC's favor. The court determined the following: first, the plaintiff knew or should have known that DMC did not employ the doctor; and second, the medical malpractice claim against DMC based on the ostensible agency theory was not allowed under law.
The plaintiff appealed. The California Court of Appeal for the Fifth District affirmed the trial court's decision. The plaintiff's claim against DMC under the ostensible agency theory should indeed fail, the appellate court ruled.
The plaintiff reasonably should have known that the doctor was not DMC's agent and was instead using the hospital's facilities to offer surgical care to her own patients, the appellate court held. According to the court, the plaintiff should have realized this for the following reasons:
The plaintiff was the doctor's pre-existing patient;
She herself selected that doctor as her treating physician;
She chose to undergo the procedure under the doctor's guidance and on the condition that the doctor would be the one to perform it;
She did not look to the hospital for surgical care;
She did not rely on an apparent agency relationship between the doctor and DMC.