This is part of Biden's plan to push forward pay equity in the federal workplace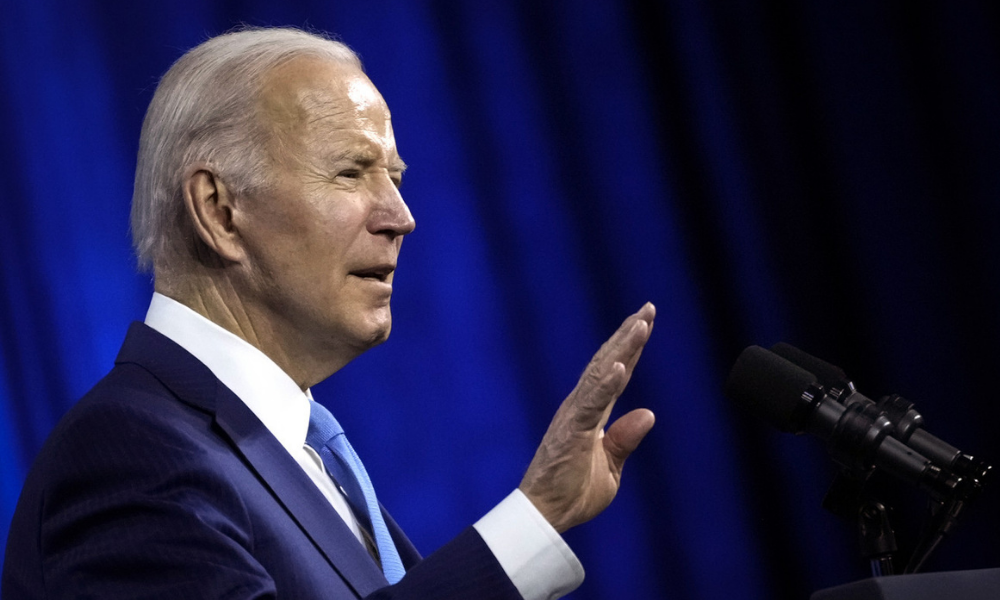 President Joe Biden is proposing a new rule that will limit employers from taking into consideration the previous salaries of prospective employees when making hiring or employment decisions.
According to an executive order signed on Equal Pay Day on March 15, the Office of the Personnel Management will issue the proposed regulation that will "address the use of salary history in the hiring and pay-setting processes for Federal employees."
The proposed rule stems from a previous executive order from Biden last year, which seeks to push forward diversity, equity, inclusion, and accessibility in the Federal workplace.
"The purpose of this order is to direct the consideration of parallel efforts with respect to Federal procurement," read the order.
In addition, Biden has also instructed in the order the Federal Acquisition Regulatory Council to consider issuing proposed rules to enhance pay equity and transparency for job applicants and employees of Federal contractors and subcontractors.
"In doing so, the Federal Acquisition Regulatory Council shall specifically consider whether any such rules should limit or prohibit Federal contractors and subcontractors from seeking and considering information about job applicants' and employees' existing or past compensation when making employment decisions," read the order.
"The Federal Acquisition Regulatory Council shall also consider the inclusion of appropriate accountability measures in any such rules."
Read more: OSHA suspends enforcement of Biden's vaccine mandate
The executive order was signed by Biden on March 15, which was declared as Equal Pay Day in the United States, the earliest the country has ever marked the occasion, according to the White House.
"The earlier that Equal Pay Day arrives, the closer our Nation has come to achieving pay fairness," it said. " But while we should celebrate the progress we have made, as I have said in the past, we should not be satisfied until Equal Pay Day is no longer necessary at all."
To mark the event, Biden boasted his administration's gains, saying that the government "turned the tide" on the pandemic-hit labour force participation of women.
He also said that he raised minimum wage for Federal contractors, claiming that it "significantly benefitted women, especially women of colour," who have been at a disadvantaged spot.
"We can be proud of that progress — but there is more we need to do," said Biden in a statement.
According to the president, his administration is still working on the following goals:
giving women the free and fair choice to organise and collectively bargain for wages and benefits
giving women access to training for good-paying jobs in sectors where they are underrepresented
eliminating anticompetitive barriers that keep women from bargaining for better pay and demanding respect in the workplace
"I have continued to call on the Congress to pass the Paycheck Fairness Act, which would help mitigate sex-based pay discrimination while ensuring greater transparency and reporting of disparities in wages," he said.
"And I am continuing to work with the Congress to pass critical legislation that would lower the cost of childcare, elder care, home-based health care, and other major barriers to working families, while raising compensation for care workers, who are disproportionately women of colour and who have been underpaid and undervalued for far too long."