Immigration lawyer cites challenges, benefits and legal considerations for employers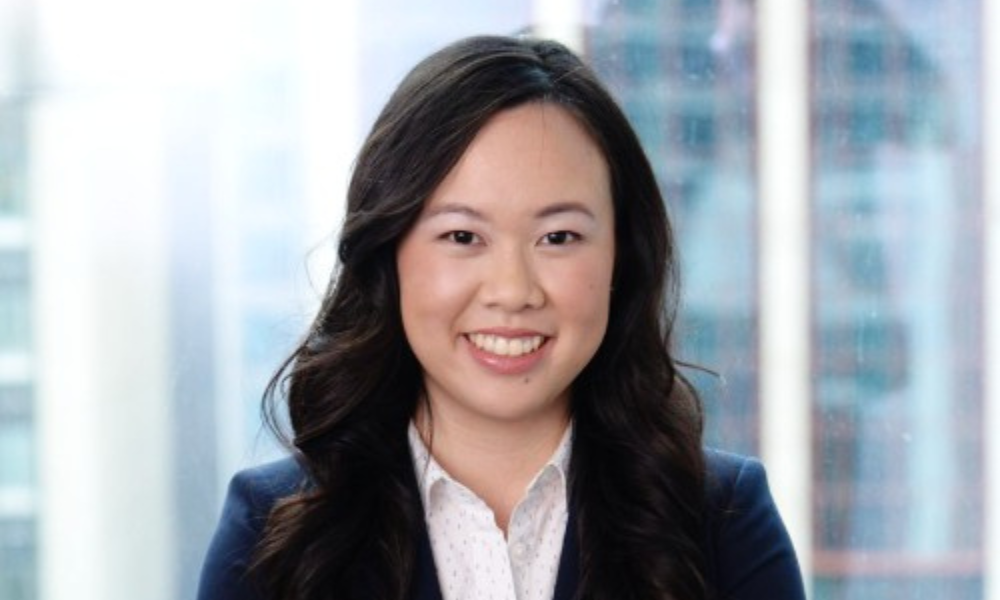 H-1B visas have a bad rep. The lottery-based application is up to random chance. And once you get one (there's an annual cap on the amount of visas granted), any material changes in work status need to be declared with formal amendments filed to US Citizenship and Immigration Services (USCIS) - no matter how small.
Last month, the Biden administration said it found evidence of several tech companies colluding to cheat the H-1B lottery, with employers said to register the same employees multiple times to boost their chances.
And earlier in May, criticism over the use of H-1B visas reignited when several tech giants, including Google, Meta and Amazon, reportedly applied for more H-1B visas to hire foreign workers after laying off thousands of employees.
Skyrocketing use of H-1B visas
Registrations for H-1B visas, which last up to six years and are used by employers in especially the tech industry to hire foreign employees for specialty roles, have skyrocketed for the second consecutive year.
This year's (FY 2024) computer-generated lottery saw a record 780,884 registrations – a 61% increase over the 483,927 last year, according to USCIS. Last year's haul was up 57% from 308,613 the year before.
"It's the biggest growth we've ever seen," says Sylvia Yong, a US and Canadian Immigration Lawyer at KPMG Law.
The surge in registrants, however, doesn't equal the number of visas actually granted, Yong adds.
"USCIS has capped the number of people it selects through the H-1B lottery each year at 85,000. Previously, selection rates were between 25% and 30%, on average. In FY 2022, 43.8% was selected and in FY 2023, 26.9% was selected. This year (FY 2024), that number was only 14.6%," Yong says, adding that the alleged collusion may be to blame.
So, why do so many employers even bother with a complicated visa lottery?
While the alleged fraud and a proposed H-1B lottery registration fee increase (from $10 to $215) may be two reasons for the massive spike in registrations, Yong says employers across the board are battling a talent crunch amidst a looming recession - and they're aware that obtaining H-1B visas to fill the gaps is one way to combat this.
'Worrisome' process for H-1B
To register an employee for the H-1B lottery, employers have to meet several requirements, Yong says.
"The H-1B allows U.S. employers to hire foreign workers in specialty occupations – roles that require highly specialized knowledge and at least a bachelor's degree or equivalent. So firstly, employers have to prove that the role they're hiring for is a specialty occupation – not just for this specific role within the company, but also generally within the marketplace. Employers also have to attest that they will pay the prevailing wage, and that there will be an employer-employee relationship, such that the U.S. employer sponsoring the H-1B worker has the right to control the work of the H-1B employee," Yong explains.
The lottery itself is complex, too. A fundamental problem remains the low annual limit. For FY 2024, even without beneficiaries with multiple potential employers, over 75% of H-1B registrations wouldn't have resulted in a high-skilled foreign national gaining the visa.
"This is due to the limit of 85,000 visas, of which 20,000 is meant for holders of advanced degrees from US universities," Yong says.
"So, it can take years for an employer to actually get the H-1B – some of our clients have been trying for six years. And again, I always tell my clients to remember it's up to luck. If they don't get it this year, they have to wait a year before they can try again. For some employers hiring new graduates with open work permits, this is particularly worrisome – they essentially have one year (for non-STEM graduates) or three years (for STEM graduates) on this permit and if they don't win the H-1B lottery, they have to leave the US."
Visas help with employee retention
Still, employers like the H-1B route to attract and retain employees. The "cut and dry" requirements to register for the lottery are still less complex than other temporary work visas and, in many cases, H-1B's can be extended until an employee's Green Card is granted.
"Whilst H-1B visas are normally valid for three years and can be extended for another three years - any time spent outside of the US, for example for vacation, can be tagged onto the six years – essentially extending the visa," Yong explains.
As well, if the employee has a Green Card application in progress that's reached an advanced stage, their H-1B can be extended in one-year increments.
"Employees born in China and India can do such extensions in three-year increments until their Green Card application number comes up," Yong says. "This is something the H-B1 allows for that no other visa does – very helpful considering there's a massive backlog in US Green Card applications for these individuals. This is one way HR professionals can use the H-1B to retain a good employee."
Yet another advantage: employees can transfer their existing H-1B to their next employer.
Legal considerations of H-1B visas
"Given the six-year max of the H-1B, HR professionals need to validate their company's policy around starting a Green Card application - and be cognisant of this process at the very start of employment with them," Yong says.
One of the biggest legal pitfalls employers shouldn't overlook is that they need to declare to USCIS any material changes in work status of the employee with the H-1B Visa, adds Yong.
"Any material changes in salary, hours, duties or status will need to be reported as H-1B amendments," she says.
"It's also important for HR professionals to note the H-1B is employer and location specific," Yong says. "If your employee for example moves from your New York office to your office in Los Angeles, you'll need to file an H-1B amendment.
Since employees can transfer their H-1B to a new employer, the new employer will need to file an "H-1B change of employer" amendment, Yong adds.
"Finally, employers need to be aware that, at the time of terminating an H-1B worker, the employer has to provide that employee with transportation back to their home country. They may not take you up on it, but you have to legally offer it," Yong says.