Points policy faces legal challenges amid New York labor law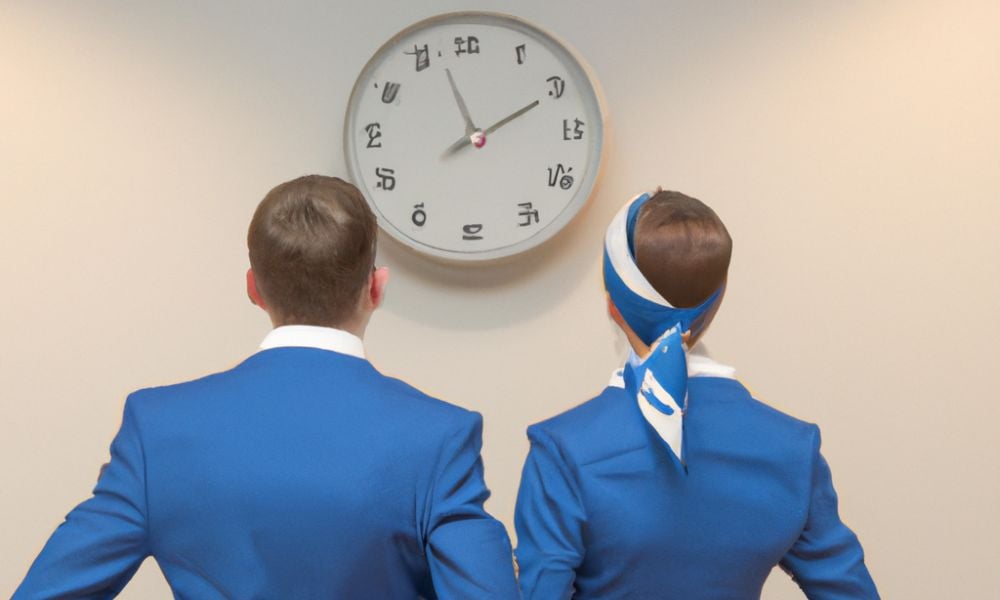 Flight attendants at American Airlines allege that the carrier's focus on terminating employees has intensified, with careers being jeopardized by an "erratic and irresponsible" attendance policy akin to a "totalitarian regime."
The Association of Professional Flight Attendants (APFA) representing American Airlines crew members argued in a recent memo that this controversial attendance policy may violate a recently enacted New York labor law prohibiting employers from penalizing workers for lawful absences.
Introduced in 2018, American Airlines' disputed attendance policy automatically assigns points to flight attendants whenever they call in sick, take personal days, report late for work, or fail to show up for a flight. If a flight attendant accumulates too many points within a rolling 12-month period, they may face disciplinary action or termination, even if their absences were legitimate.
During "critical periods" such as the Fourth of July, Thanksgiving, or Christmas, additional points are assigned for absences. The accumulation of just 10 points over a year could result in termination. The system is not unique to American – BNSF, the nation's biggest (by revenue) railroad introduced a similar system it calls Hi-Viz in February 2022 to near-universal howls of outrage from employees.
Despite "numerous communications and discussions," the airline has not yet adjusted its policy to comply with the law. APFA stated in a memo, "Despite American's defiant position on this matter, APFA maintains that these actions by American are prohibited by law and will not be tolerated in New York. We are actively researching and exploring our legal and contractual options."
New York State Governor Kathy Hochul signed Assembly Bill A8092B into law last November, clarifying that workers "shall not be punished or subjected to discipline by employers for lawful absences." U.S. airlines are grappling with local labor laws in multiple states that conflict with policies designed for highly mobile workforces spread across the country.
Some carriers argue that state-issued labor laws are superseded by federal regulations for aviation workers, while others suggest that they could abandon crew bases in states with unfavorable laws for their businesses.
An ongoing legal matter at the U.S. Supreme Court centers around whether California's law that ensures rest breaks for flight crews should have more authority than federal regulations that are less strict.
The Supreme Court sought input from the U.S. Solicitor General on this issue, which it had previously avoided.
This case is just one of many recent conflicts taking place in state legislatures and courts across the United States, such as those in Illinois, Massachusetts, New York, and Washington State.
The Association of Flight Attendants (AFA-CWA), representing crew members at several U.S. airlines, including United and Alaska, has advocated for flight attendants to be exempt from local labor laws on the condition that the exemption serves as a bargaining tool.
With 933 airplanes from both Boeing and Airbus, and an additional 161 planned or ordered, American Airlines has the largest commercial fleet globally. Narrow-body aircraft make up more than 80% of its fleet, mostly consisting of the Airbus A320 series and the Boeing 737-800.
The airline was started in 1930 as the result of a merger of 80 regional airlines. As of 2022 the airline had 129,711 staff, an increase of over 5% above 2021's numbers.