Disconnect has direct consequences for engagement, health, loyalty: survey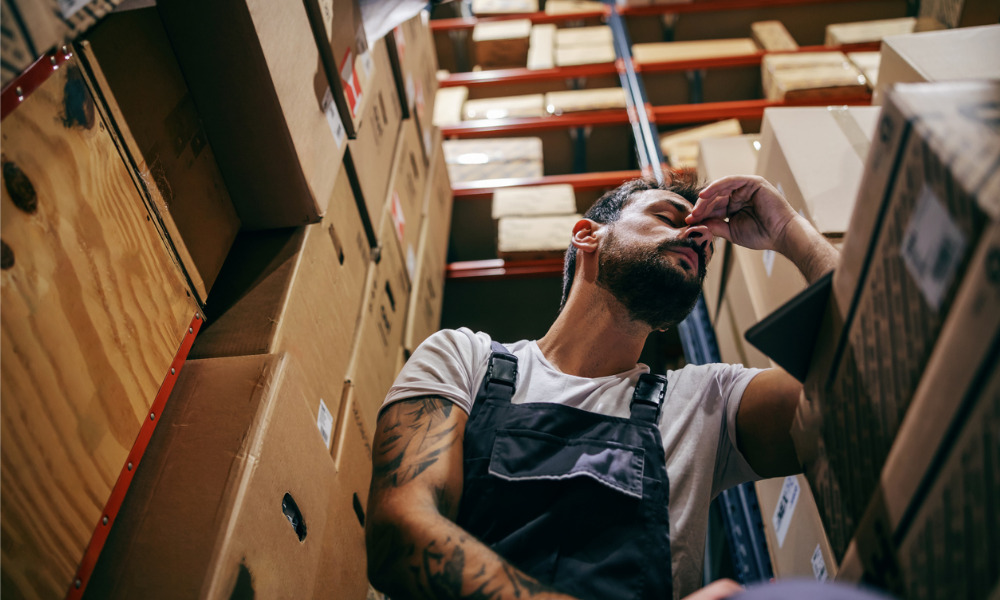 Nearly half of employees (42%) don't feel cared for by their employers, according to a new report, which warned about the consequences of neglecting staff in the workplace.
This is the result of a survey among 2,884 employees by MetLife for its 21st annual US Employee Benefit Trends Study.
It revealed that while 72% of men and 70% of white-collar employees feel their employers care about them at work, this is not the case for other staff members belonging in other sectors.
Only 60% of female respondents and 58% of blue-collar workers said their employers care about them. In terms of age groups, only 53% of Gen Zs think their employers care, making them least likely across generations to feel cared for at work.
There is also a disconnect between the perceptions of care between employers and employees, according to the report.
"Consider that 87% of employers believe that their organisation currently demonstrates care, while only 65% of employees agree," the report said.
Consequences on employees, organisation
The report found that the groups who feel the least cared for by their employers are also the least healthy employees in the workforce.
Female employees saw a 20% decline in their holistic health, and only 26% of Gen Zs feel holistically healthy.
Wellbeing, happiness, and overall satisfaction at work are also hit hard by these feelings of neglect, according to the report.
The 42% of employees who don't feel cared for by their employers are also 65% less likely to feel a sense of belonging at work. They are also 72% less likely to feel valued by their employers.
According to the report, these employees are also less likely to feel engaged (45%), productive (58%), and loyal (54%).
What can employers do?
These findings demonstrate how care can be a "proven workplace metric" to measure employer outcomes, according to Todd Katz, executive vice president, Group Benefits at MetLife.
To address the problem, employers are urged to optimise their approach to care instead of applying a one-size-fits-all approach to meet employees' expectations.
For female staff, employers must recognise the importance of supportive managers in establishing a strong and healthy culture by equipping them with knowledge so they can provide better support, said MetLife.
For blue-collar workers, employers are encouraged to reconsider contribution levels to alleviate the group's financial pressures, while also improving their benefit communications procedures.
For Gen Z staff, employers could make improvements to their mission and value statements to further clarify their organisation's actions, stance, and community impact.
"As the economy and labour market remain volatile and workplace trends fluctuate, employers can't afford to overlook employee care. When organisations genuinely demonstrate employee care, they are much more likely to weather macro challenges effectively and rise to the top for current employees and job seekers alike," Katz said.