San Francisco exec suggests gamification as one way to boost employee engagement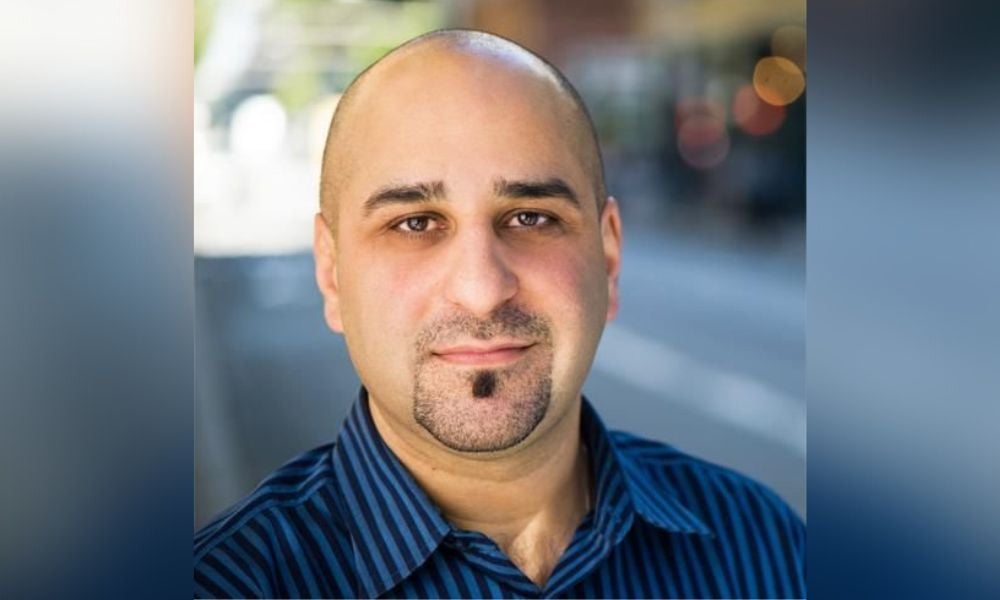 For brick-and-mortar stores who have survived the COVID-19 pandemic, nearly half of their employees don't have much faith in their future.
According to Raydiant's State of Deskless Workers Report, which surveyed 1,000 retail employees in those stores, 45% don't believe their employer will be in business in five years. More than a third (36%) say there's more turnover than ever in their company and more than half (52%) say they're likely to quit their job in the next year.
"There's always been high turnover for retail in general, but now people are leaving faster," Bobby Marhamat, CEO of San Francisco-based Raydiant, told HRD.
Read more: WorkStep CEO: Frontline workers remain in high demand
More than 3,500 brands, including Chick-fil-A, Thomson Reuters and The Salvation Army, rely upon the in-location experience management platform. So does gourmet burger chain Wahlburgers, owned by Raydiant investor Mark Wahlberg and his family. In 2021, Raydiant acquired Hoopla, a performance management and motivation platform, and earlier this year, Sightcorp, a spinoff firm from the University of Amsterdam that provides AI-powered audience intelligence for digital signage, digital out-of-home (DOOH) media and in-store analytics.
Marhamat blames lack of employee engagement for a large portion of the retail industry's perpetual yet accelerated turnover. "These employees aren't feeling close to the brand, whether that's due to product launches, initiatives or even management," Marhamat says. "With this newer workforce, transparency, visibility and recognition is super important."
In order to boost employee engagement, HR leaders need to maintain consistent communication throughout the company to keep everyone on the same page. For example, Raydiant works with a well-known juice brand: as new products are released for consumption, Marhamat says that employees are learning about them the same day as customers are. "Having that communication ahead of time, typically through email or instant messaging, makes employees feel more connected to the brand," Marhamat says. "No matter how you do it, communication is super key."
According to Marhamat, another of Raydiant's clients is a national brand with more than 800 locations. When it comes to budgeting, the company's biggest expense is on employee engagement. To increase morale and connection to the brand, the company has created a gamified experience at its locations. "Younger folks want to feel engaged with their employer," Marhamat says, "so you create competition and make coming to work fun."
Gamification is on the rise amongst Raydiant's clients. For example, a national burger chain rewards employees with the most sales with points to cash in at the company's swag store. Perhaps those employees will get a free logoed hoodie or T-shirt, or maybe even a gift card.
Read more: Why rewards and recognition are crucial during Great Resignation
"You have to make sure your workforce feels a part of the company and not just a 'side effect,' which was a phrase used by many retail workers in our survey, Marhamat says. "Happy folks stay with brands, and then telling their story in the market is key. A national juice company used our platform to tell stories directly from the voices of employees on why they want to work for that brand."
It's an effective recruiting strategy, especially during the Great Resignation, in which companies across the United States (not just in retail) are experiencing historic turnover. Roughly 81 million Americans have quit their jobs since the beginning of 2021, according to the U.S. Bureau of Labor Statistics. Meanwhile, there were 10.1 million job openings in August, according to the latest data, meaning there's roughly 1.7 positions available for every job seeker.
Prompted by the pandemic to re-evaluate their priorities in life, employees have been heading for greener pastures, demanding higher salaries, better working conditions, improved work-life balance and more opportunities to advance their career. As a result, the scales have tipped in favor of labor, with employers having to bend over backwards to attract and retain talent. To combat the nationwide staffing shortage and compete for talent, employers have had to increase their compensation and benefits packages beyond the traditional health care, dental, vision and 401(k) offers.
Despite the flurry of layoffs happening in industries (particularly tech) across the country ahead of an anticipated recession, Marhamat expects the retail industry's turnover to accelerate for the next six to 12 months. "A lot of folks, especially young workers, are trying to figure out where they belong," Marhamat says. "There are a lot of options right now due to the lack of workforce for these types of roles. With the recession being another challenge to work through, companies need to create a culture where people want to be present."