Co-founders of Thrive HR Consulting suggest how to reinvigorate a remote workforce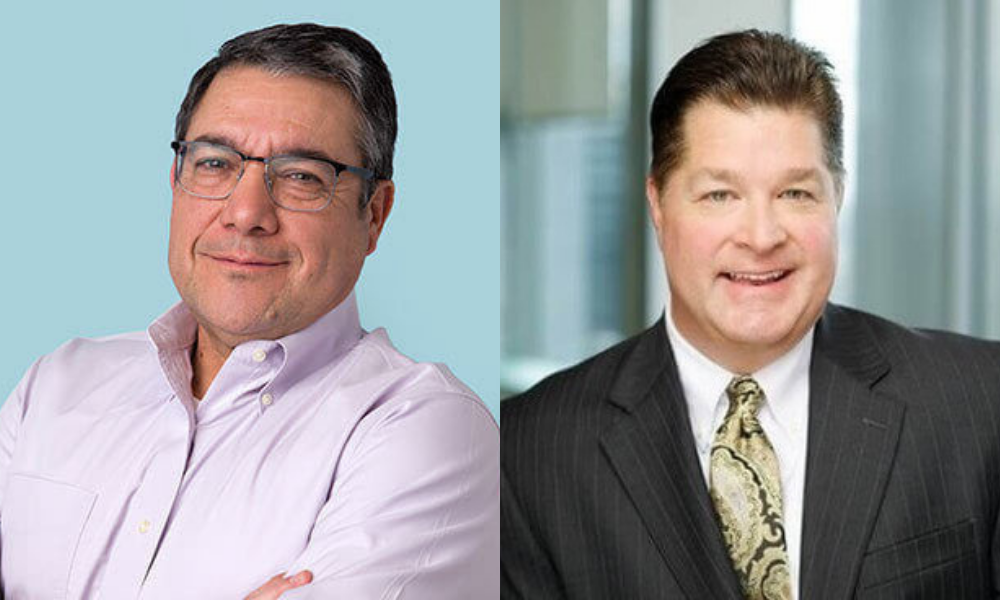 As companies grapple with the shift to working remotely due to the COVID-19 pandemic, it's clear that many organizations and their workers still need help.
Nearly two thirds (64%) of the workforce would consider looking for a new job if they were required to return to the office full time, according to recent data from ADP Research Institute. In fact, younger employees (18-24) are the most reluctant (71%) to return to the workplace full-time. Furthermore, employees are prepared to make compromises if it meant more flexibility or a hybrid approach with more than half (52%) willing to accept a pay cut – up to as much as 11% – to guarantee the ability to work from home.
However, major companies in the United States like Apple and Google have requested their employees return to the office at least a few days a week. Elon Musk, CEO of Tesla and potentially future owner of Twitter, recently caused a stir by going one step further – ordering his employees back to the office full time.
"A true tug of war is happening, and based on what we're seeing in the market, employees are winning," Rey Ramirez, co-founder of Austin, TX-based Thrive HR Consulting, said during a presentation at Workhuman Live.
Read more: Invisible disabilities: How to help your struggling employees
With more than 20 years of experience in the HR industry, Ramirez has worked for California tech heavyweights like Cisco and Electronic Arts. Joined by fellow co-founder Jason Walker (who also served in a senior HR role at Cisco), they spent the session educating HR professionals from around the country on how to reinvigorate a remote workforce and lead employees into both peak productivity and job satisfaction.
"Hybrid has been a lot worse for morale," Walker said. "People don't like being forced to come in on a certain two days a week. They have to get up early, pack a lunch, figure out what to do with the kids, take the train, etc."
Julia Pollak, chief economist at ZipRecruiter, credits the return-to-office push for fueling the Great Resignation, in which companies across the U.S. are experiencing historic turnover. More than 4.4 million Americans quit their job in April, following similar amounts in March and February, according to the U.S. Bureau of Labor Statistics. That means nearly 70 million Americans have quit their job over the past year.
As employers require workers to return to offices, quits are ticking upwards. A major reason for quitting is to find a remote opportunity. In our recent survey of workers hired in the last 6 months, 14% said they gained the opportunity to WFH through their job move

— Julia Pollak (@juliaonjobs) May 3, 2022
"It's more of a reset than a Great Resignation," Ramirez said. "Employees are rethinking what's important in their lives. They don't want to continue spending an hour commuting and missing their kids' activities. If a company can't provide flexibility, folks will leave."
Ramirez suggests companies analyze their positions job by job to determine whether they can be performed remotely, in the office or in a hybrid manner. That way when an employee asks to be remote, HR leaders can point to the role's classification. Of course, that doesn't guarantee the employee will accept it, but at least it illustrates structure and reasoning for the decision.
"It's important for employees to feel seen and heard and have the ability to have conversations with their manager," Walker said.
With a remote workforce, leaders have to adjust how they manage, fostering connections between teammates as if they were still in the office. The co-founders advise seeking out opportunities for casual conversations to arise organically, arguing that informal communication drives productivity within a group. Take a "virtual water cooler approach," in which communication is encouraged via chats, instant messages, texts and even virtual coffee breaks.
They also encourage sending physical cards, letters or swag packages via trusty snail mail. "Company swag is the number one thing that gets people to promote an organization," Walker said.
Tips for combatting Zoom burnout
One unfortunate byproduct of the work-from-home lifestyle is Zoom fatigue. After all, nobody was built to stare at their colleagues on a screen all day. Ramirez and Walker are often asked for advice on how to combat Zoom burnout, and here are their tips.
Close-up eye contact is intense, so make your screen smaller.
Seeing yourself is fatiguing, so hide self-view in meetings or mix up the routine with audio-only meetings.
Limit meetings to 30 minutes. Have an agenda already determined so you don't waste time.
Consider other ways to communicate with your team, such as sending out recorded information or posting on the Intranet.
"It's the manager's job to make sure everybody speaks during the Zoom call," Walker said. "Motivate introverts by switching up who leads the discussion. And when the meeting is over, don't make agreements or discuss things with people in the office after those working remotely have logged off."