PandaDoc chief people officer says lack of engagement remains the biggest challenge for companies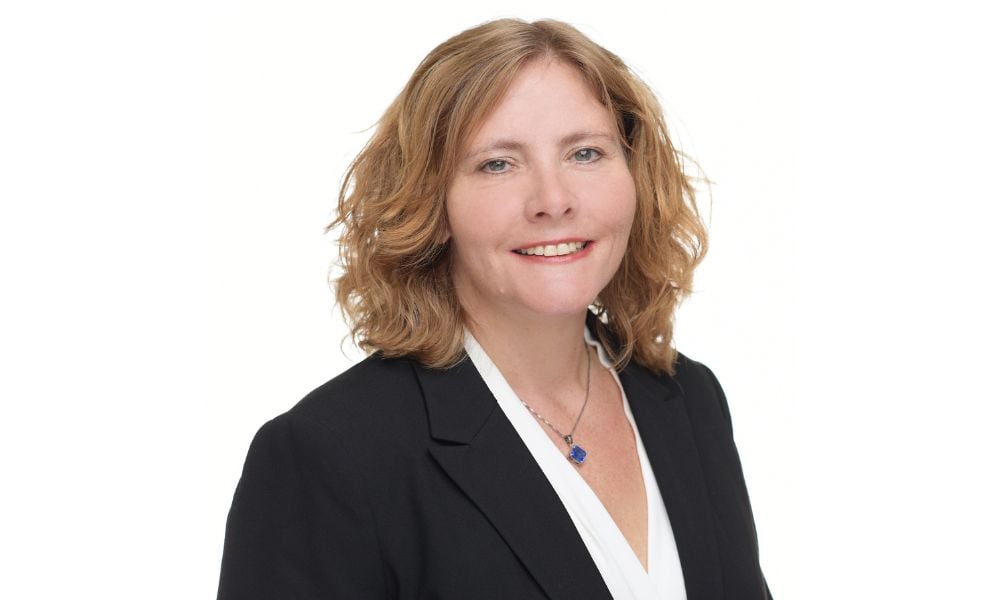 "Employee monitoring for the sake of understanding the number of keystrokes an employee makes on a daily basis or how often someone is sitting at their computer crosses a line and portrays a lack of trust."
So says Robin Corralez, chief people officer at PandaDoc, a San Francisco-based technology firm, in discussing the growing practice.
"It's certainly not empowering to employees. These are typically professional individuals that are expecting to work in an environment where they have some autonomy and authority over their work."
'Productivity paranoia'
"Productivity paranoia" is on the rise. Microsoft defines the trend as "when leaders fear that lost productivity is due to employees not working, even though hours worked, number of meetings, and other activity metrics have increased."
A whopping 85% of leaders say that the shift to hybrid work has made it challenging to have confidence that employees are being productive, according to Microsoft's recent Work Trend Index Special Report.
That's why approximately 67.6% of North American employers with at least 500 employees utilize some form of employee monitoring software, according to a 2022 survey from International Data Corp.
But there are two different uses for employee monitoring: surveillance of employee productivity and measurement of employee performance, according to Corralez, who prefers the latter.
Instead of taking a "Big Brother" approach to management, the 22-year HR veteran suggests having more frequent interactions with employees to set goals, accountability metrics and clear key performance indicators (KPIs) to ensure they're getting their work done.
However, Corralez believes there are ways in which employee monitoring is warranted, such as tracking sales calls so employees can review their conversations, take notes and find areas for improvement. PandaDoc does this with its own sales team, which Corralez has found to be an effective coaching tool.
Boosting employee engagement amongst a distributed workforce
While Corralez empathizes with managers experiencing productivity paranoia, she argues the biggest issue facing HR leaders today is employee engagement. Specifically, the lack thereof.
"Even disengaged workers can be productive; it's just the quality of work may not be up to par," Corralez says. "Lack of engagement is a huge challenge right now and most of that is being driven from burnout. It's the high speed of continued pressures of work, employees needing to get so many things done while juggling technology and crisis after crisis."
Many employees weren't even able to rest and recharge during the holiday season. Almost two-thirds (65%) of company leaders expected their employees to be available during the holidays because they were available, according to a recent survey by Slack. Only 10% said they didn't expect their employees to work at all.
Constantly looking for ways to improve company morale, PandaDoc monitors employee engagement through weekly pulse surveys, asking questions about manager effectiveness, whether employees are satisfied in their job, whether they have the right tools and resources, whether they feel connected to coworkers, etc.
"By actively listening and monitoring what's happening, our HR business partner team works closely with company leaders providing feedback and helping mitigate challenges," Corralez says. "Because it's a real-time survey, we're able to act in real time."
For example, the survey may indicate employees have heard a rumor that isn't accurate. After all, whisper down the lane is bound to happen amongst a globally distributed workforce. By providing real-time feedback, Corralez is able to quickly address the rumor by adding context and more information. Transparency is key and creates accountability throughout all levels of the organization.
However, Corralez says, managing in this environment is challenging because employees want a people-centric approach to leadership. "Well, we have young managers, which is good because they're not ingrained in old-school management techniques, but that also means we have a lot of inexperienced leaders working in a globally distributed environment across multiple cultures," Corralez says. "Managers are going to be expected to understand cultural norms in every country in which they're managing someone. That's a tall task."
"I don't think people teams are ready for it," Corralez adds, "but they'll have to get ready for it because companies are being forced into this global market. Global hiring will continue to be a trend driven by economic headwinds because you can hire lower cost labor in those markets. It's also easier than ever to hire remote workers because more companies are coming to market to help enable other companies hire globally without having to set up legal entities in those countries."