It's only three days a week – but staff aren't happy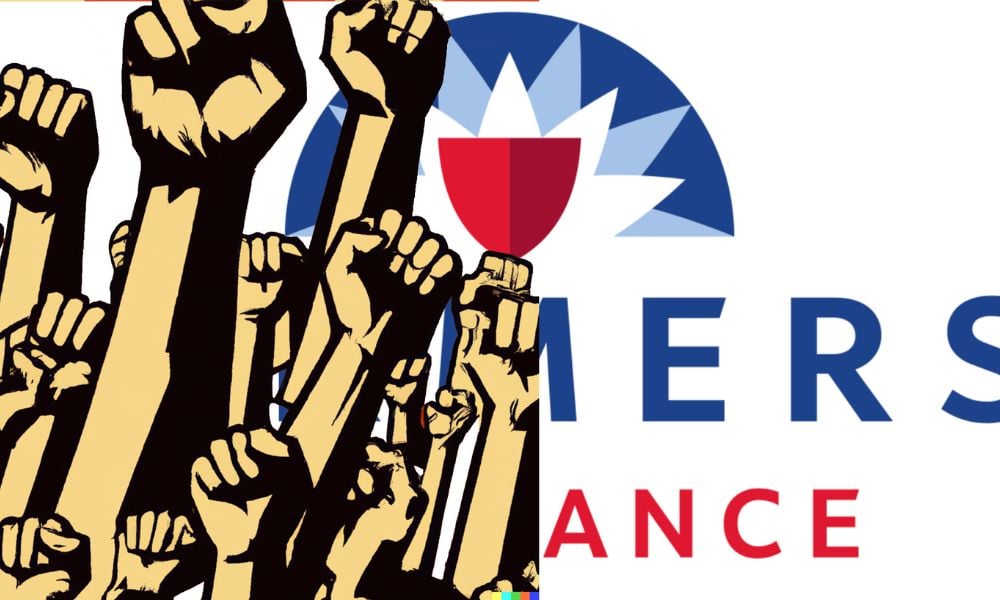 After California-headquartered Farmers Group, a leading insurance company, announced last year that the majority of their employees would transition to remote work, many individuals took advantage of this new policy. Some sold their vehicles, while others expanded their home offices or relocated their families to different cities.
However, like many bosses, the recently appointed CEO Raul Vargas, has decided to reverse this approach. He now mandates that the majority of Farmers 21,000 employees must work in the office three days a week.
The announcement, however, has been met with howls of outrage. The company's internal social media platform has been flooded with over 2,000 comments, the majority of which express negative sentiments or feature crying and angry emojis.
Numerous employees have expressed their willingness to quit their jobs on the forum, while others are advocating for unionization. One worker specializing in medical claims voiced their disappointment on the internal network, reported the WSJ, stating, "I was hired as a remote worker and was promised that was the company culture moving forward. This is seemingly a power move that is frankly disgusting."
Another employee in the claims division shared, "I sold my house and moved closer to my grandkids. So sad that I made a huge financial decision based on a lie."
CEO Raul Vargas clarified his decision in an email, emphasizing the importance of in-office work for collaboration, creativity, and innovation.
Vargas believes that the company can combine the advantages of flexible and virtual work with the benefits of teamwork and collaboration in the office. He hopes this approach will offer the "best of both worlds." Following the outpouring of comments, he sent a further email that said, "We read all your comments. We understand and we appreciate them. But we're still moving forward."
It's not just Farmers Insurance that is facing headwinds – Amazon staff have threatened a walkout over a return-to-work directive, but a number of high-profile bosses are playing it just as tough back – Elon Musk has called WFH 'morally wrong'.
Heading up the people function (and handling the current corporate HR headache) at Farmers is UCSC trained Mark Welch – who joined the insurance giant just under two years ago from Northern Trust Corporation.
Welch has a number of accolades and recognition in the HR field. In 2021, he was honored as a Top 50 HR Professional by the National Diversity & Leadership Conference. Now he has his work cut out with at least 10% of his workforce manifestly unhappy and posting on internal forums.