"How organizations adapt, respond, and support their employees through ongoing, accelerated change is now the driving force for employee experiences"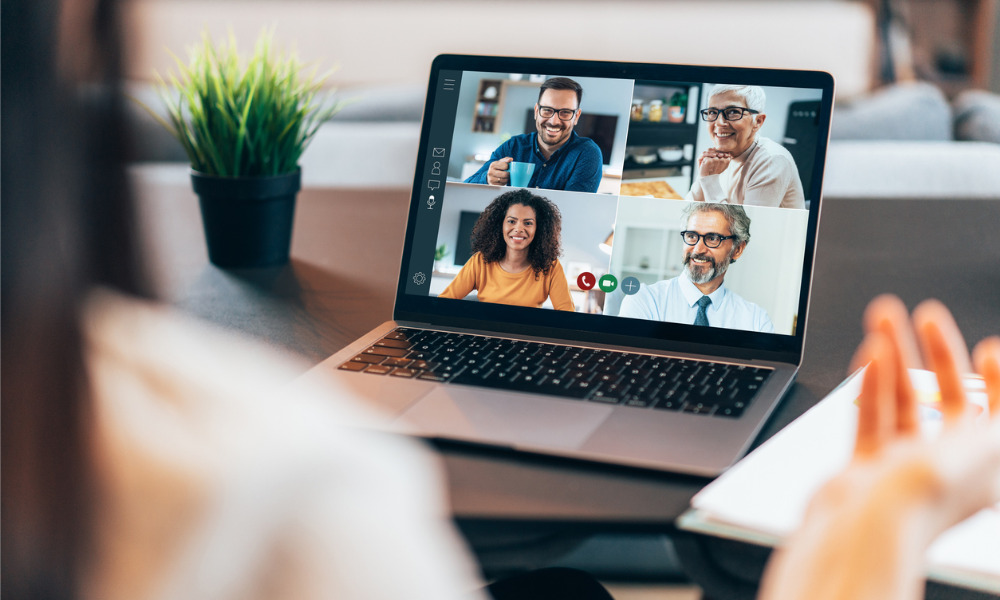 The way we work is evolving at an exponential rate. The COVID-19 crisis has pushed employers to rethink their strategies, from implementing remote technology to engaging with employees in a more consistent manner.
So, how can employers harness this disruption and use it to improve authentic employee experiences?
"With many workforces now working almost entirely remotely and offices closed, a great employee experience today looks very different to just a few months ago," explained Paul Burrin, VP at Sage People.
"How organizations adapt, respond, and support their employees through ongoing, accelerated change is now the driving force for employee experiences. Organizations are having to more mindfully keep their employees connected, engaged and productive, recognizing the need for flexibility as people adjust to working remotely, usually at home, often sharing facilities that were not designed for continuous video conferencing with their families
"Health and wellbeing, already climbing HR and People leaders' agendas, has now catapulted to become a top priority. Employees are having to manage blended lifestyles where the line between work and home almost no longer exists. Many workers juggling fulltime childcare responsibilities and other related challenges such as managing stress, or in other cases, loneliness and isolation. HR and People leaders will have to use empathy and emotional intelligence skills to build organizational compassion and assistance, such that employees feel supported and trust this corporate concern is authentic.
"As it looks like this virus is not going away anytime soon, the ongoing, oscillating nature of the pandemic has demonstrated the need for organizations to provide experiences that enable flexibility, build resilience, and promote endurance amongst their workforce. There is a need to create more agile ways of working, trusting, and empowering employees to manage their competing priorities wisely while ensuring they are delivering on their goals."
A recent report on employee experience from Qualtrics found that companies which actively respond to staff feedback report an 80% engagement score – compare to just 40% in companies which ignore results.
Read more: 3 critical skills to master while working from home
Employee experience requires an all-encompassing agenda – everything from mental wellbeing to connectivity to outplacement. Employers who invest their time and effort in an authentic approach to these experiences will undoubtedly reap the rewards down the line.
Burrin explained how technology can go a long way in helping employers facilitate this with minimal fuss.
"Cloud technology is a must have for business to function in this online world of work," he told HRD.
"Digital transformation has accelerated as organizations have had to ensure that their employees have the right tools to cope with working online and remotely. Organizations have adapted quickly, recognizing the need to deliver enhanced experiences and figuring out how best to do this. Automating manual or low value administrative tasks helps remove boredom and reduces risk of errors; self-service portals enable employees to keep their personal information current, notifying changes in location or personal circumstances such as absences or need for time off.
"Analytics enable managers to make informed decisions about their workforce and help plan for future scenarios, while communication tools are foundational to keeping people connected, informed and provides a channel for feedback. As we all spend more time than ever working in collaboration tools, it is likely that other tools will become integrated into these environments, creating more seamless 'in the flow of work' experiences.
Read more: Digital upskilling: Modern workers are hungry for learning
"The more automated a business becomes, the more time is freed up to focus on responding to human needs and changing priorities. Removing manual administrative work frees up resources to analyze and act on feedback, take iterative action and continuously design better ways of doing things as we continuously adjust to emerging considerations. For example, this might include plans to re-opening, addressing when and how there might be a return to the workplace, and understanding not just the logistics, but know how people are feeling about this and addressing concerns proactively. Providing reassurance, building confidence and ensuring employees can continue to trust their ongoing safety and wellbeing to their leaders will be essential experiences over the weeks ahead.
"Improving messaging and ensuring that leaders are in touch with employee sentiment through effective employee communications is also essential in enhance employee experiences. Teams need to understand what changes are taking place and what this means to them as individuals, while enabling employees to create and share socially online, establishing those ever-important online water-cooler, or getting a coffee moments. With the right approach and effective use of communication and collaboration tools, organizations can continue to foster a sense of belonging and purpose, while continuing to make a difference through social corporate responsibility. These techniques can help support employees and enhance coping strategies through these turbulent times."
To read more on how best to enhance your employees' experiences, download Sage's free guide here.