'There's no statistical evidence that someone admitted to a top-tier school will perform well in the working world'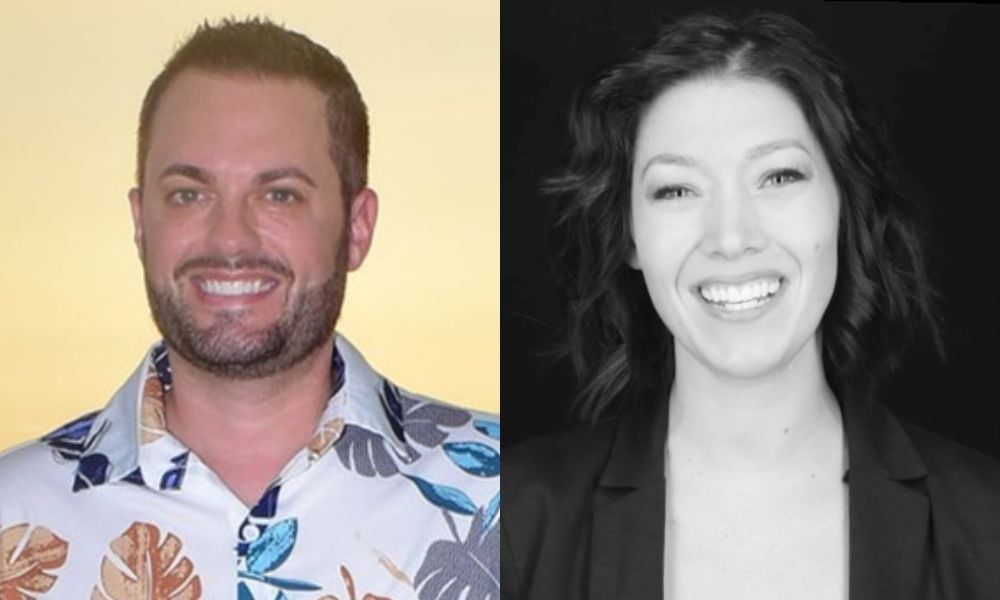 Change, much like Thanos, is inevitable.
As society evolves, so do our beliefs. When it comes to the HR industry, many of those best practices have either evolved or even done a 180 over the past two years. HRD America recently partnered with Terkel, an online marketplace connecting brands with expert insights, to gather what was previously considered pearls of wisdom that HR leaders should now ignore.
Last time, we focused on California business leaders and HR professionals. Now, we've opened it up to leaders from across the United States and even Canada.
Remote work diminishes productivity
Some business leaders refuse to accept this notion, as evidenced by the return-to-office push sweeping Silicon Valley and the rest of the U.S. However, employees have proven during the COVID-19 pandemic that working from home doesn't affect their productivity. Furthermore, there have been many arguments for why a fully remote or hybrid work policy is more beneficial in the long run for both employees and employers.
"The coronavirus pandemic has proven that employees working remotely aren't just more productive, but they're also happier and healthier, too," Dave Rietsema, founder and CEO of Orlando, FL-based HR services firm Matchr, told HRD. "It's easier to maintain a work-life balance while working remotely and employees can stay in touch with each other and collaborate via an HRIS or other HR software."
Conduct interviews in-person
One outdated piece of HR wisdom is that interviews must happen in person, according to Tasia Duske, CEO of New York City-based Museum Hack, which hosts museum tours as team-building activities in Los Angeles, San Francisco and other major cities throughout the United States.
"With the rapid rise of remote work, entire hiring cycles now happen virtually," Duske told HRD. The organization hosts museum tours as team-building activities in Los Angeles, San Francisco and other major cities throughout the United States. "While some roles may require in-person meetings, many interviews can take place entirely over Zoom. Virtual hiring can significantly reduce hiring time and attract a wider and more diverse talent pool that may otherwise be unable to interview due to scheduling or transportation constraints."
Prioritize talent from top-tier universities
Not only is targeting job candidates from top-tier universities elitist and quite frankly old-fashioned, but there are many reasons to toss that recruiting tactic in the trash, according to Madeline Nehlen, manager of employer branding and engagement at BentoBox, a New York City-based tech firm focusing on the restaurant industry.
"There's no statistical evidence to prove that someone who was admitted to a top-tier school will perform well in the working world, and you will very often wind up overpaying for that candidate as their pedigree comes with a hefty price tag," Nehlen told HRD. "We say, 'throw away the four-year degree requirement altogether.' At BentoBox, over 80% of our employees have worked in hospitality before, and as a hospitality-tech company, we think that's pretty important. It's this unique qualification that indicates to our talent acquisition team or a hiring manager that a candidate might have what it takes, not if or where they received their bachelor's degree."
Leave personal issues outside the office
Traditionally, HR has believed and advised leaders to keep their professional and personal lives separate. Well, chalk up another disruption by the pandemic, which blurred the lines between home and work to the point that they're indistinguishable. It's still not wise to lay out every personal issue in the workplace, warns Lisa Barrington, founder of Phoenix-based Barrington Coaching.
"The revised advice would be to encourage employees, particularly leaders, to share who they are - to be authentic and vulnerable - in the workplace," Barrington told HRD. "If somebody is struggling with something outside of work or they've had something positive happen, they should feel safe sharing with other employees. Leaders can role model appropriate sharing and vulnerability by disclosing appropriate personal experiences and feelings at times and in places that are fitting to the situation, resulting in better workplace connections and engagement."
Apply the same approach across the board
To ensure fairness, standard HR policy was to treat everyone the same. No one could complain if everyone suffered under the same policy, even if that policy was advantageous for some people more than others. Guess what? Times have changed, says Ian Cook, vice president of people analytics at Visier, a Canadian people analytics firm headquartered in Vancouver, British Columbia.
Visier's HR analytics is changing the way people and data interact. Find out how in our Visier review.
"We deeply understand that employees aren't all the same," Cook told HRD. "There are differences in generational values, life experiences and phases. There are also different work needs across a range of personalities. The HR tradition of applying a single approach to all people needs to be discarded, so that we can properly embrace the benefits of human diversity."