Organization takes issue with employers' 'woke ideology' in DEI initiatives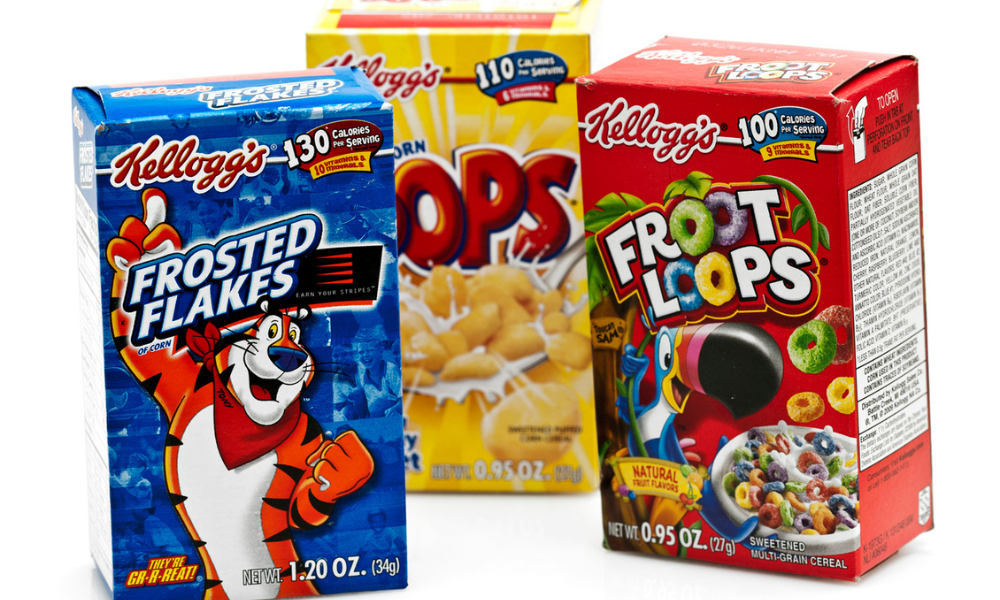 A non-profit organization is suing two U.S. employers over what it calls "woke activism" in their diversity, equity and inclusion (DEI) efforts in the workplace.
America First Legal's (AFL) Center For Legal Equality on Wednesday filed a federal civil rights complaint with the U.S. Equal Employment Opportunity Commission (EEOC) against the Kellogg's Company, claiming the employer engages in illegal, race-based discrimination concerning employment and job training opportunities.
"For over a century, Kellogg's was a trusted partner of moms and dads. That partnership, apparently, is over. Kellogg's officers and directors are, of course, free to spend their own money on whatever social or political cause they deem fit," said Reed Rubinstein, AFL senior counselor and director of oversight and investigations.
"But this freedom does not extend to breaking the law or to spending the company's funds and eviscerating Kellogg's brand equity and consumer goodwill to serve their extreme woke activism. Management has a fiduciary duty to promote and protect Kellogg's business, not hijack it for leftist political ends."
Claims of 'woke ideology' in DEI efforts
The employer's hiring, training, and promotion policies and programs are infused with "woke ideology," the legal nonprofit formed by former Donald Trump adviser Stephen Miller, said. It took issue with Kellogg's "'Better Days' Promise," which specifies that by the end of 2025, it will achieve "25% racially underrepresented talent [sic] at the management level in the United States."
Another point of concern for AFL is Kellogg's promises that by the end of 2025, it will achieve an "aspirational gender parity goal [sic] of 50/50 at the management level" in its global operations.
AFL also complained about the cereal maker's "Chef in Residence" program, a "paid postgraduate fellowship for Black chefs to work with our Research and Development (R&D) team to help them better understand food's role in Black communities worldwide."
"Unlawfully, only Black or African American chefs are allowed to apply, even if individuals of other races are otherwise qualified," it said in its letter to the EEOC.
AFL also sent a letter addressed to Kellog's CEO Steven Cahillane, asking that the employer "immediately cease and desist from all contracting and employment practices that discriminate based on race, color, national origin, religion, or sex, and/or that are designed to "match the combined demographics" of any racial or other group."
Recently, an Ohio-based asset management firm cautioned McDonald's about its pursuit of diversity, equity and inclusion in the workplace – claiming that these policies could lead to legal actions against the company, especially after a recent Supreme Court ruling on affirmative action.
AFL sues Target over ESG, DEI mandates
AFL's lawsuit against Kellogg's came just a day after the group also filed a case against Target and its board of directors on behalf of Brian Craig, a Target shareholder. The group claimed that Target is betraying customers and shareholders with "misleading representations about its environmental, social and governance (ESG) and DEI mandates, and causing Target shareholders to lose billions of dollars.
AFL noted that Target's management has adopted "supplier diversity" targets, including a majority of collections to be made by "LGBTQIA+ creators and brands" in 2022, and engaged in "the odious and illegal practice of race-based hiring by adopting a plan to increase its 'representation of Black team members across the Company by 20 percent'."
"Target's management has misled investors, assuring them that the corporation oversees social and political issues and risks to protect shareholders, when behind closed doors, it works for its extremist hard-left 'stakeholders' at the expense of its customers and shareholders," said the group.
DEI strategies are struggling to make an impact for many organizations in the tech sector — and continuing economic uncertainties are forcing employers to cut back on their DEI initiatives, according to a previous report.
Effect of affirmative action decision
Just before June ended, the U.S. Supreme Court, in two separate decisions, held that college admission policies at Harvard College and the University of North Carolina (UNC) that included race as a factor were unconstitutional and unlawful under the Equal Protection Clause of the Fourteenth Amendment.
Investopedia noted that the decision effectively ended the practice of affirmative action – a policy aimed at increasing workplace and educational opportunities for people who are underrepresented in various areas of our society.
"Since the Students for Fair Admissions decision from the U.S. Supreme Court, America First Legal and other similar organizations have taken the position that all diversity, equity and inclusion programs are illegal," said Pascal Benyamini, labor and employment lawyer and partner at Faegre Drinker, via LinkedIn.
"Some groups — including AFL — have already filed actions against several companies for related policies."