For the first time ever, the firm has achieved a 50/50 split across all managerial roles globally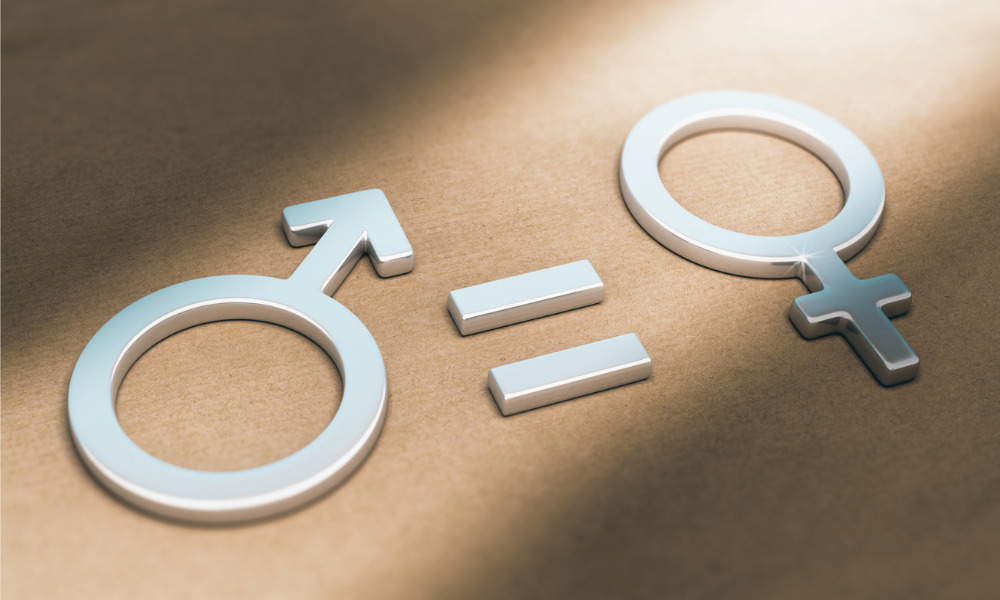 Unilever has achieved their 10-year target of having a 50-50 gender balance in managerial roles across its global business.
Set in 2010, when women accounted for 38% of the roles, the consumer goods company celebrated reaching the "milestone early", as their target was initially meant to run till the end of 2020.
"Today, we've succeeded in reaching gender balance at management level, but our work doesn't stop there, and we will continue to be a driving force in closing the gender gap everywhere," said Leena Nair, Chief HR Officer at Unilever.
READ MORE: Meaningful gender balance remains elusive
Announcing the achievement on their site, Unilever shared nine changes they've made to drive gender equality:
1. Lead change from the top
CEO Alan Jope is a firm believer of diversity & inclusion, and had led the charge by chairing Unilever's global diversity board.
The group comprised global senior leaders who were held accountable for setting and driving their D&I strategy across the various parts of the business. Besides giving direction, they were also tasked to act as "a catalyst for action".
Unilever also made it a point to write "improving gender representation" into their annual business and development targets.
"Diversity & Inclusion is one of the three things that we want Unilever to be famous for," said Alan Jope, CEO at Unilever. "This means making sure our business is fair, attracting and retaining the very best talent and helping them unlock their full potential."
2. Improve numbers and culture at the same time
Instead of working on driving a culture shift or increasing numbers in silo, Unilever took a more "holistic approach". They enabled changes to ensure inclusivity across the organisation, while applying data to tackle challenges and set stretching targets for every market and function.
They tracked all the targets: "The Unilever Leadership Executive checks progress against these targets every month, and our Global Diversity Board reviews updates three times a year to ensure we stay on track."
3. Tackle stereotypes intentionally
About five years ago, they held an internal study to understand how stereotypes affected 8,000 of their employees. They found that 60% of women and 49% of men said it held them back at work. Unilever launched 'Unstereotype the Workplace' globally to "shatter limiting norms".
4. Address unconscious bias
In 2018, Unilever started a partnership with Professor Iris Bohnet at Harvard University to develop a scientific approach to tackle unconscious bias. Through that they introduced a metric called the gender appointment ratio, which tracked recruitment data.
Line managers were made aware of the ratio to improve awareness around their hiring decisions and help them make better, unbiased choices.
5. Offer better support to new parents
In 2018, Unilever rolled out generous global paid parental leave policy — 16 weeks for mothers and three weeks for new fathers. Same-sex couples and those who adopt were also eligible for the leave policies.
6. Implement flexible working
All employees are entitled to request flexible working arrangements.
Unilever also introduced a first "job share" arrangement at the vice president level for the role of VP R&D Strategy, Portfolio & Operations. The aim was to enable better work-life balance. Shelagh Muir and Jane Maciver shared the role, with each executive working three days per week to lead teams based in multiple locations.
7. Tackle challenging functions and markets
In 2017, Unilever identified "historically male-dominated" functions and markets. They worked with data to refine how to effect real change in these challenging areas.
In supply chain, for instance, the accelerated the development of existing female leaders and established a mentorship program. They also worked with recruitment specialists to build "proactive talent pipelines".
In finance, they added targets for directors to create more diverse teams.
8. Enable an organisation-wide shift
Unilever paid attention to encouraging gender balance across all businesses. For instance, they implemented policies to drive change in a challenging area, supply chain.
Besides successfully improving female representation in vice president positions from 17% in 2015 to 30% in 2018, Unilever encouraged the practice at their factories and tea plantations. Female factory leaders rose from 11% in 2015 to 20% in 2018. Tea plantations now have 30% female leaders.
READ MORE: This is how to achieve gender balance
9. Understand there's still work to do
While they're "delighted" to have achieved their target for managerial roles, they remain committed and firmly believe that "empowering women and unlocking their potential is part of how we'll achieve sustainable, equitable growth".
"A thriving society is one where women have equal access to rights, skills and opportunities," said CHRO Nair. "If half the population are being held back, how are we all going to be able to move forward?"
Related stories