It's a lesson in how compassion and a commitment to diversity helps companies thrive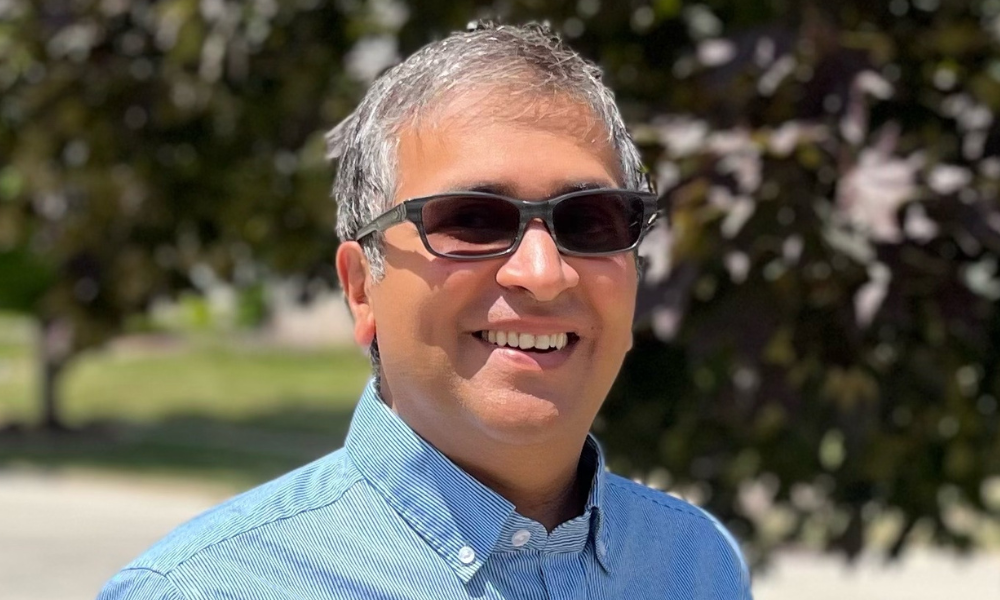 When Sameer Doshi first applied for an engineering post at Microsoft, he didn't tell his future employer that he was blind. In fact, he was so over prepared for all presentations and internal chats that it wasn't until months down the line that he finally acknowledged his blindness. Now, as a Director of Healthcare Emerging Opportunities at Microsoft, Doshi couldn't be happier with how the tech giant reacted to his revelation.
"I see now that there was no issue with my blindness," he told HRD. "The company couldn't do enough for me. For me, not revealing it was pure self-doubt."
It wasn't that Doshi deliberately hid his blindness, but rather it just never seemed to come out. In his presentations, Doshi would memorize all of the slides, he knew all of the terminology and the technical issues around his role - and so it wasn't until an unexpected event that he was 'outed'.
"My boss called me on day one and asked me to meet a new hire ," Doshi told HRD. "He started describing the gentleman – what he looked like and how I would recognize him – and it was then that I thought, 'okay… time to say something'."
Read more: 'People shouldn't have to look to their employers to receive basic human rights'
When he revealed to his much-surprised manager that he was actually blind, his reaction was exactly what Doshi had hoped for – complete and undulated support. In the back of his mind he was always wondering if a company would judge him differently because of his blindness – but, as he told HRD, Microsoft really values diversity in all its forms.
"At Microsoft, there's a strong onus on accessibility," he told HRD. "In internal communications and meetings we use an accessibility checker - which is actually built into Outlook. Not only do my co-workers use it, lots of people going up through the organization do too. There's nothing that makes me smile more than receiving an email from someone who is three or four levels up, having it read out to me, and knowing it's been approved by the checker."
Not only has the company invested in tech to help make daily activities easier to navigate, they've also invited diverse speakers to hold talks at their campuses. Doshi said this is a great way for organizations to really showcase their inclusivity and inspire their teams. And, as the engineer told us, when you invest in diversity you're really investing in the company as a whole.
A recent report from Accenture found that companies that offered the most inclusive working environment for employees with disabilities gained an average of almost 30% in revenue. What's more, companies that actively employ people with disabilities consistently outperform those that choose not to. In fact, employers that build disability inclusion into their strategy can expect to see a 90% increase in overall retention.
Read more: McDonald's taps on Meta's Workplace to boost employee experience
"The tech world is a good example of how to take accessibility and do it well - because when you make anything accessible, you make it easier to use for everyone in general," added Doshi. "Other companies need to realise that there's passionate people everywhere, and the characteristics of the passionate people that're going to make your product or service better matter very little compared to their ability to do so."