"You can't even predict the type of issues that employers are going to have to address": lawyer on family caregiver protection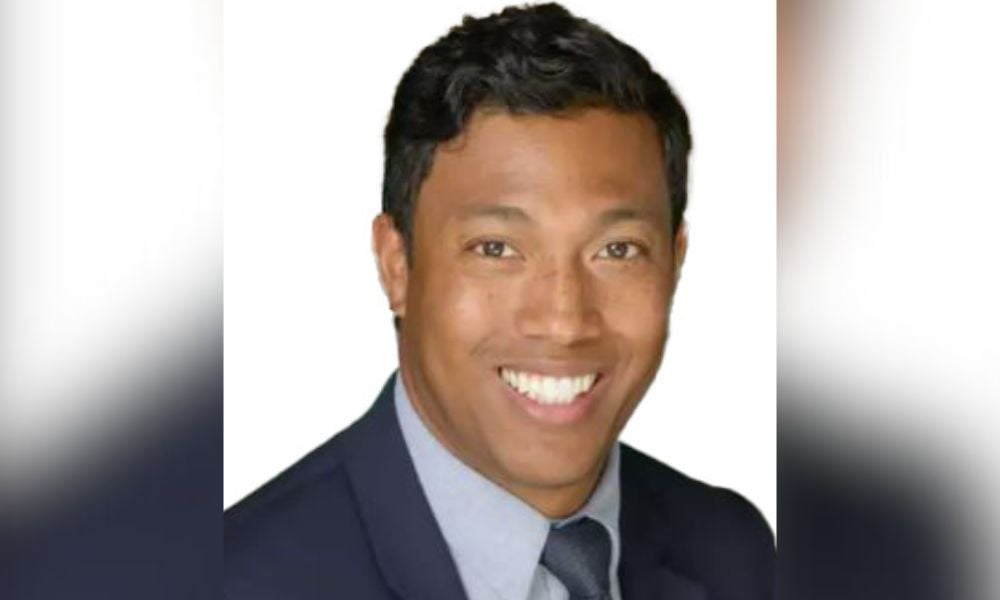 A new California bill that will grant workers protection for "family caregiver status" has left the senate floor and is awaiting Governor Gavin Newsom's signature. If it is approved by the October 14 deadline, the "vague and nebulous" bill could open the door for a whole new host of litigation for employers, say some.
The bill, AB 524, if approved by Newsom, designates "family caregiver status" as a protected class under the California Fair Employment and Housing Act (FEHA); the bill will lead to litigation and pressure on employers to define the parameters, said Travis Jang-Busby, partner at Blank Rome in L.A.
"[Bill] 524 is a crazy bill," Jang-Busby said in an interview with HRD. "You've got on one hand a nebulous kind of application, and a nebulous group of people to whom the family caregiver status could apply … that is going to be very difficult for employers, because we don't know what the definition of family caregiving activities are. And when you apply that nebulous definition of caregiving activities, and a nebulous definition of designated persons, the potential for accommodations or potential accommodations is infinite. I mean, you can't even predict the type of issues that employers are going to have to address."
New bill will be tested in court by family caregiver discrimination lawsuits
Additionally, Jang-Busby adds that this bill circumvents existing time limits to family care leave granted by the California Family Rights Act (CFRA) and the federal Family and Medical Leave Act (FMLA). Those statutes guarantee 12 weeks of protected leave for workers to care for family members with serious health conditions. Last year, the CFRA added "designated person" to the list of persons eligible for care.
"If you look down the road at where this is headed, it's really going to be the judiciary that's going to be shaping how this law impacts California and employers and employees," Jang-Busby said.
"The FMLA and CFRA have very specific criteria … here, the protections are extended to not just health issues, but whatever family caregiving issues are, which there's no definition of that in the statute. And there are no time limits. So, in terms of potential litigation, and in terms of administration, I think this is probably one of the largest, most significant pieces of legislation passed in recent history."
Family caregiver bill created to help working mothers and low-income families
AB 524 was written by senator Buffy Wicks, and was one of a pair of bills meant to protect workers who care for others. The other, AB 518, also written by Wicks, would have extended paid family leave benefits to "designated persons". It was withdrawn from the floor on September 13.
"Working mothers and pregnant persons are the most likely to be discriminated against because of caregiver status, with impacts even more concentrated among low-wage earners and persons of color," Wicks wrote. "Adding 'family caregiver status' as a protected characteristic under the Fair Employment and Housing Act will have a positive impact of these marginalized communities to seek civil redress through our justice system. Also, importantly, the conduct of employers will also change to accommodate those workers who have chosen to also be caregivers."
A senate committee earlier this month pointed to research showing that mothers of young children are often first to be laid off in favor of less-senior cohorts, and employers can be biased against applicants who have temporarily stayed home to care for children. Women have also reported they are passed over for promotions when employers discover they have caregiving responsibilities.
Men who take on non-traditional family caregiver roles are also subject to discrimination, research has shown.
The bill addresses these discriminatory actions by "simply prohibiting the disparate treatment of employees because of their family caregiver status," the committee stated.
However, Jang-Busby said that it will not be simple for employers.
How can HR protect employers from discrimination litigation?
"I predict that there will be a significant amount of litigation and wrongful termination cases specifically that come from this law, because it essentially makes it illegal to terminate or discipline anybody who conducts some sort of family caregiving activity," he said. "And we don't know what a family caregiving activity could be."
In order to mitigate in the case that this bill is approved and written into law by Newsom, Jang-Busby advises HR to update handbooks and policies around accommodations and leave for taking care of family members and designated persons.
Next, educate managers and supervisors, he said, as they will be the "first line" dealing with employee requests to take leave or be absent or ask for accommodations under this statute. An internal system will need to be developed with HR leaders to audit requests, "to find out what their tolerance for risk is going to be, because I imagine you will have hosts of requests from caregivers," he said.
"And it's going to be up to the company to decide what their tolerance is for attrition or absenteeism stemming from this new right, as well. The law is interesting, because it really does create an entirely new right. … And so I think employers are going to struggle to implement policies and practices that will satisfy this law."