Microsoft HR officer's emphasis on equality in the workplace has its roots in her experience of being driven out of Vietnam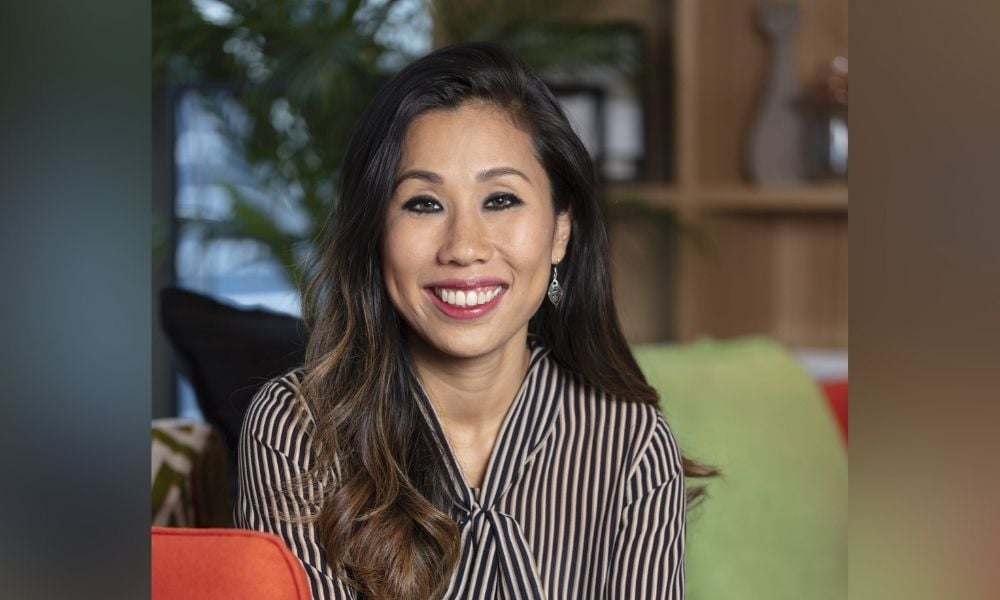 Often, when you speak to an HR leader with a passion for diversity, equity, and inclusivity (DEI), you'll find out that their dedication to the cause is rooted in some form of personal experience. For Lynn Dang, human resource lead at Microsoft Singapore, her penchant for driving equality in the workplace speaks to her experience as a former Vietnamese refugee living in a refugee camp and then growing up as a minority in Australia.
"I lived in a refugee camp as a child," Dang told HRD. "My father was in the South Vietnamese army, and after the Vietnam war we became refugees. We're fortunate because I know many refugees didn't make it, but we were able to live in a UN camp for about a year before we resettled in Australia." This inspired her to be an advocate for those in disadvantaged groups. She's worked with non-profit organisations such as the UNHCR and Fitted for Work, and is currently a board director for Australia for UNHCR (the UN refugee agency).
Read more: VICE Media chief people officer: The role of L&D in belonging
Empowering staff to be their authentic selves
Growing up in Australia, she continued to have experiences that further fuelled and inspired her to "create a world where every person is included". "When I was growing up in Australia as a Vietnamese kid, when I took out my lunch it would be very different to the sandwiches that other kids were getting," she said. "I went home and I said to my mom, 'Please don't pack like banh mi or spring rolls. Can you please pack what other children are eating?'"
This experience is more common than we think and it's something called 'covering', explained Dang. It's the idea that when you're a minority, or feel that there's a part of your identity that is not mainstream, there'll be a naturally strong desire to fit in, so you 'cover' the parts of your identity that you assume will set you apart from your peers. "We know that it happens in the workplace as well," she said. "It could be a visible or invisible difference, so we thought what's a way of helping people be their more authentic self?"
These are the kind of stories that Dang and other leaders at Microsoft openly share with team members during discussions to encourage genuine openness and empower staff to be their most authentic self at work. Building on the momentum of those open discussions, leaders then help enable the practice of allyship across the organisation.
Read more: How to have 'difficult conversations' at work
What is allyship?
Allyship is not a new concept but has been gaining ground in recent years, especially with DEI movements globally and the speed of sharing across social media. However, it may not be such a clear concept in Asia, so we asked both Dang and an executive DEI sponsor, Lum Seow Khun, director, public sector group at Microsoft Singapore what exactly allyship means in a workplace setting.
After consultations with academics, corporate leaders, and research, they shared Microsoft's "technical definition". "How we define an ally is a person who makes an intentional decision to understand, to empathise and act in support of others," Dang said. "It's a lifelong commitment and practice.
"We also think about it in [terms of] focusing on learning. It's not about shaming people when they are ineffective allies, but it's a learning journey. This is what we say to employees and ourselves. Regardless of how many times we do the training, we will all have moments when we are an ineffective ally. We see that as a learning opportunity for everybody to think about how do we then focus on the learning aspect of it."
Read more: Pride Month: Why allyship starts in the workplace
The impact of allyship on leaders
Lum Seow Khun, embraced the concept of allyship as a continuous learning journey. Lum joined Microsoft less than two years ago and can relate with fellow Singapore-based leaders who may not fully grasp the concept of allyship at work. Anecdotally, she's found that after becoming a DEI exec sponsor and speaking with industry peers and clients, many typically asked questions like, 'what exactly is allyship?'; and 'how does it translate in workplaces?'
Wanting to get a better understanding of the concept, she dived into researching allyship and learning more about its definition and practice at Microsoft. Through the process she was able to have a better understanding of allyship and the benefits to leadership style and approach.
"It doesn't come naturally," Lum said. "I've become very intentional in practise – to really go through all the causes and pick up moments where I'm not an ally. That intentionality is something that managers in Microsoft have been practising."
How allyship affects employee engagement
She added that empowering employees to be their authentic selves and better allies at work isn't just a 'nice-to-have' exercise anymore. "By doing so we can harness the talent and the contribution of each and every employee," she said.
As a business leader and people manager, allyship allows you to become more intentional about the way you manage your team members in their day-to-day, she explained. You make the effort to include everyone during things like work projects as well as during employee engagement efforts. All in all, it can lead to a more positive employee experience, with staff feeling empowered, cared for, supported, and valued at work. Providing a safe space at work or psychological safety can also go a long way in ensuring that staff contribute their best and most honest work daily.
Dang echoed Lum's thoughts and went on to explain that there's plenty of existing research on how DEI practices like allyship impacts the business bottom line. "There's so much data out there that show that companies that are more diverse and inclusive outperform their peers in financial returns and in innovation of products as well, and for the technology [industry] that's really important for us," Dang said.
"But I think what we forget is that it's also the right thing to do. And we hear that from our employees – more and more employees are sharing that when they feel included, that's really how they experience in terms of employee engagement."
Read more: How to create an inclusive workplace
How to start the journey to inclusivity
As for how to start the inclusivity journey and drive real change in organisations, Dang advised HR leaders to focus on three key areas: awareness, curiosity and courage. "I think the important thing is that inclusion doesn't sit in HR," she said. "Inclusion sits with the whole organisation. That's where leaders and employees need to start to say – that each one of us is accountable and intentional about our diversity and inclusion journey. Each one of us can make a commitment.
"It's always a journey, so wherever the organisation is, I think that the first piece is just about the awareness to say that all of us are accountable for it. The second piece is around exercising curiosity to learn from each other. What are our differences? How can we leverage it to ask questions or create the space for it?
"The third one is just to have courage to surface these conversations that we may not have had or don't know how – it doesn't have to be a perfect conversation. I think often leaders feel that when they talk about D&I they need to have all the answers. Sometimes that's where to start: by creating that space to learn from employees and for employees to learn from each other. [Encourage] awareness, curiosity and courage; you can do that in a two-person organisation or a 200,000-person organisation."