HRD sits down with FleishmanHillard's chief diversity officer to discuss Cannes, colour and confronting with care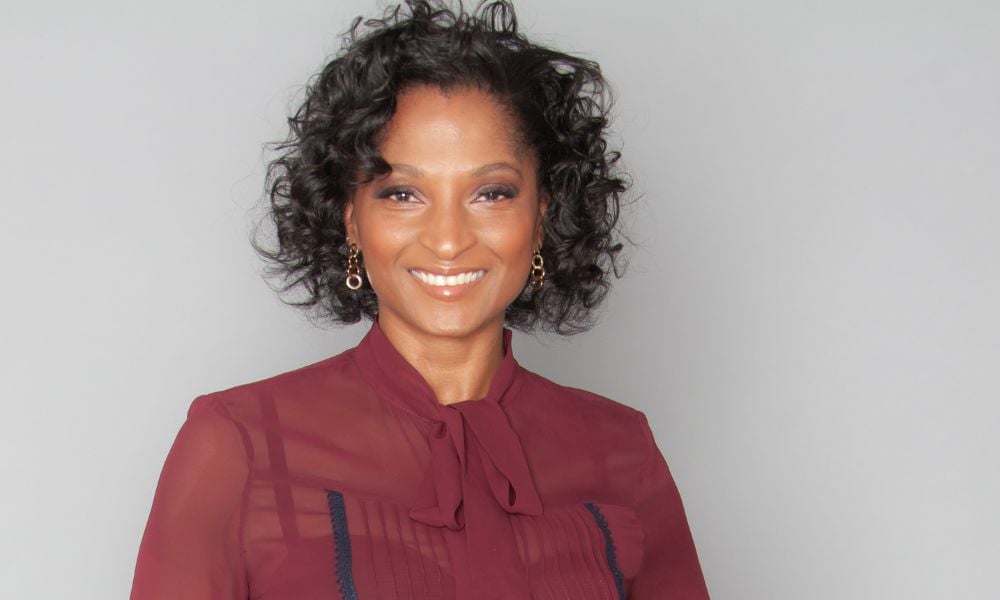 It was a chance conversation with Hollywood actress Halle Berry that led to Adrianne Smith's diversity journey.
After attending the Cannes Lions International Festival of Creativity in 2017, Smith noticed a shocking lack of diversity, bringing the issue up in a Q&A with Berry. In that moment, Smith vowed to change the dynamic, telling the actress that next year she'd make sure there was a more diverse contingent of leaders.
And she did just that. Because for the international chief diversity officer at PR giant FleishmanHillard, diversity is a way of life. Speaking to HRD, Smith says that this Cannes diversity pledge ignited a spark in the media world – leading to the launch of the Cannes Can: Diversity Collective (CC:DC) - a non-profit created to provide young people of colour and underrepresented communities with access and opportunity to attend and participate in major events.
"I connected with the leadership of the Festival's Young Lions Academy, which consists of programs to help rising young talent excel in their respective industries, and shared my vision for CC:DC as a way to provide young people of colour and underrepresented communities with access and opportunity to attend and participate in the festival. Without hesitation, they were on board and I officially launched CC:DC in 2018, bringing five young people to Cannes.
"These incredible young people changed the trajectory of conversations at the festival to include more diverse perspectives – and they've gone on to become professionals and innovators across their respective industries," says Smith. "I'm so proud of all we've accomplished together in barely five years, and really, we're just getting started."
In a recent interview, Cardinal Health's chief diversity officer warned employers to stop confusing equity with equality.
Underrepresentation in the film industry
The film industry has been criticized lately because of a lack of diversity – and over claims of whitewashing.
According to a study conducted by the University of Southern California, of the top-grossing films from 2007 to 2019, only 16.9% of lead roles were portrayed by underrepresented racial/ethnic groups. Similarly, only 5.9% of directors were from underrepresented racial/ethnic backgrounds.
What's more, the 2020 Hollywood Diversity Report by the University of California revealed that people of colour accounted for just 24.9% of lead acting roles on scripted TV shows. And, in terms of show creators, only 10.5% of broadcast scripted shows and 15.1% of cable scripted shows had creators from underrepresented racial backgrounds.
From media buyer to diversity educator
For Smith, this is something she always wanted to change - after all, standing up for underrepresented groups and championing equality has always been something close to Smith's heart. As the youngest of seven children, she tells HRD that she had to grow up advocating for herself and fighting for the right to be heard.
"Our family was of mixed religions – my father was Muslim and my mom was Christian – and they were married for 53 years before she passed away," says Smith. "Being raised in that environment, you learn that a common thread of most religions is a foundation of love and respect for one another. Those values have imbued my entire professional career in advertising, marketing and advocacy."
After graduating from Spelman College, Smith started as a media buyer and planner at Leo Burnett in Chicago. From there, she went to New York to support sales and advertising for African Heritage Network, one of the most successful minority-owned television syndication sales companies, which licensed old Black movies so more people could see and enjoy them.
"In that role, every time I approached an ad agency, I had to underscore the significance of Black consumers and their buying power – as well as the need for more representation with Black television programming," she tells HRD. "Most of the time, I felt like an educator more than an ad sales professional.
Soon after, she branched out to pursue more advocacy work, and joined Howard University to lead their Center for Excellence in Advertising, an initiative for training and developing people of colour with experience outside of the advertising field to be hired for entry-level and management positions at advertising agencies.
"So much of my career has focused on creating and cultivating opportunities to make the invisible visible. Which brought me to my current role as FleishmanHillard's chief diversity and inclusion officer," says Smith.
'Confronting people with care'
Diversity at FleishmanHillard, Smith tells HRD, is built into their DNA. Their co-founder Alfred Fleishman believed in the power of inclusivity – confronting people with care – something that Smith believes is intrinsic to who they are.
"From the inside out, DEI is a business priority and a communication imperative because we recognize that we're uniquely positioned to help realize systemic equity," she says. "We're also moving DEI deeper into the center of our client work with our True MOSAIC DEI practice. This community of more than 160 expert communications counselors are embedded in our clients' work.
"Their diversity of lived and professional experiences reflect the multi-dimensional world we live in and further enhance the perspectives and value we deliver to clients."
The biggest DEI mistake leaders make
And while Smith is understandably proud of her team's diversity efforts, for many organizations, DEI isn't a core concern – something which won't bode well in the months to come.
According to data from Glassdoor, 76% of employees and candidates say that a diverse workforce is a deciding factor when choosing an employer – with 37% adding that they'd turn down a job offer if that company had a poor reputation when it comes to DEI.
"The biggest mistake leaders make with DEI is not making it an imperative, inherent part of their business," warns Smith. "The underpinning of any business is humans, and DEI is a human connection business. If leaders aren't in a constant mindset of building a culture that protects the psychological safety and supports the growth trajectory of their colleagues within the organization, their strategy is flawed.
"If leaders aren't developing policies that hold their colleagues accountable for not adhering to their DEI commitments, their DEI strategy is flawed. [This] work must be embedded in a company's bottom line and overall goals, instead of making it appear as 'additional' or 'optional'.
"DEI is more than a separate initiative for a separate team –it is imperative that every employee at every level of an organization is equipped with the tools to drive positive change and move plans and strategies from intentional to impactful."