Same, old hiring practices won't get the job done in 2022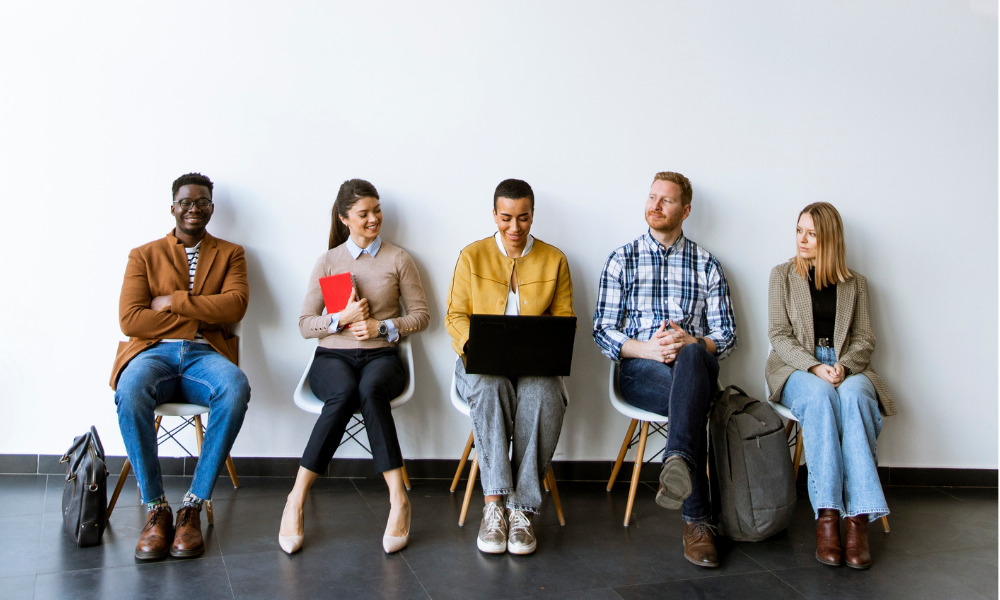 Diversity in recruitment is when an organization intentionally hires employees of different backgrounds and experiences across gender, age, ethnicity, race, socio-economic level, sexual orientation, religion and education for the purpose of building a diverse workforce.
Here's why: cultivating a diverse workforce brings a myriad of benefits to both employers and employees. Research from online decision-making platform Cloverpop found that diverse teams and inclusive decision-making can lead to better solutions, increased innovative outputs and more productive employees.
Read more: 4 recruitment tips for building a diverse workplace
That's not surprising considering a group of diverse individuals can invariably offer fresh perspectives and opinions for different situations. Creating a workplace that represents different cultures, backgrounds and points of view also allows employees to feel more confident and comfortable in being themselves, which can increase employee engagement and improve performance.
It's understandable that employers would want to hire workers who can just slide into their existing culture, but this approach can inevitably lead to a homogenous workplace if left unchecked. Instead, employers should strive to hire people who can add to the existing culture, keeping an eye out for candidates who are able to bring something unique to the organization. To achieve this, employers should endeavor to widen their talent pool to include people from non-traditional backgrounds and underrepresented communities.
One way to achieve this is through AdeptID, a talent matching software firm.
Instead of limiting candidates based on their direct experience in a role or certain industry, the Boston-based startup urges employers to consider applicants with underlying, transferable skills, particularly the more than 70 million American workers who don't have bachelor's degrees. AdeptID relies upon artificial intelligence, using an application programming interface (API) to find hidden talent in the workforce to recommend to employers.
"There are plenty of good jobs out there that don't require a degree, but the methods used to identify talent are fairly superficial and certainly outdated," Fernando Rodriguez-Villa, co-founder and CEO of AdeptID, told HRD.
According to The Boston Globe, AdeptID's technology is similar to the software that Netflix uses to recommend movies. The machine-learning models are trained by examining past examples of career paths and applicant pools of thousands of workers. The models are then able to determine patterns, but that can present issues such as biases. For example, Rodriguez-Villa says one of the challenges facial recognition software runs into is that so many more of the examples the models are shown come from white males. Thus, the models end up being much better at identifying white males than any other race or gender.
"It's not a surprise that a lot of algorithms are racist or have other forms of prejudice when not a lot of attention was paid to the quality of training data," Rodriguez-Villa says. "AdeptID wants to be the vanguard of this next generation of AI-driven companies that are incredibly intentional about the susceptibility of bias in the models."
For more ways to build a diverse workforce, click here.