Here are strategies for fostering a diverse workforce and an inclusive culture in the workplace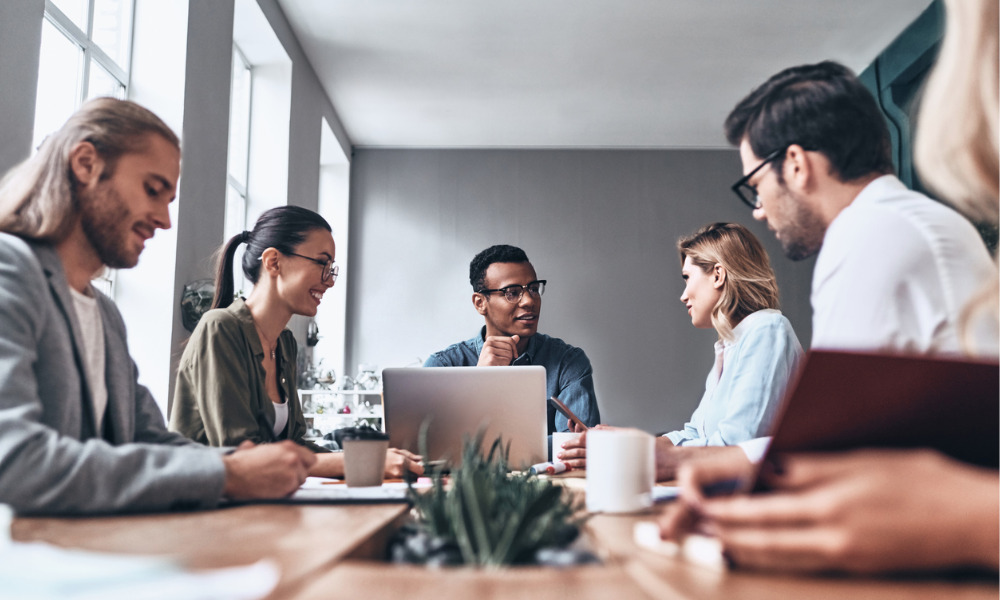 More than a corporate slogan, diversity and inclusion (D&I) are critical elements that affect an organization's performance and the satisfaction of its employees.
Countless studies show that successful D&I efforts can significantly raise employee engagement and productivity. However, persistent implicit biases, ineffective complaints systems, and even some technologies can get in the way of your campaign.
Given that D&I is a long-term process, organizations need concrete and actionable strategies with measurable results. Here are seven diversity and inclusion initiatives that you can implement in your company.
Read more: Is it impossible to overcome hiring bias?
1. Improve traditional unconscious bias training by adding action-oriented strategies
Research from the University of Virginia reveals that implicit bias training can potentially backfire when people learn more about stereotypes – and begin relying on them.
However, this does not mean that you should give up on conducting unconscious bias training in your organization. In fact, you should improve it by making a checklist of actionable items.
"Unconscious bias training can be a useful component of diversity and inclusion efforts, but only if it's thoughtfully designed with research in mind and its limitations are well understood," says Harvard Business Review (HBR).
When working with diversity and inclusion professionals, company leaders must actively provide input to shape training. More than just providing examples of biases, the content should be structured around workplace scenarios, particularly about day-to-day team dynamics, career development, and hiring.
Moreover, the training should include a thorough examination of existing practices and a corresponding checklist of actionable improvements.
For example, hiring managers should evaluate themselves whether they ask the same questions to multiple candidates applying for the same role. If not, they should prepare a standardized interview structure that objectively captures the applicants' qualifications.
2. Emphasize positive motivation and minimize fear
Fear of punishment can be a powerful motivator, but it can narrow people's perspectives and unintentionally hurt your campaign.
For instance, you can impose strict penalties on both leaders and employees who repeatedly harass coworkers or give offensive remarks toward a particular gender, race, religion, or age group. Leaders must confront these offenders and consider terminating them if such misbehaviors become habitual.
These are in fact the right things to do according to federal law. However, leaders must clearly communicate the reason behind the penalties and focus on the positive impacts of diversity and inclusion in the workplace. Otherwise, some employees may be solely motivated by fear of punishment and become wary of interacting with their coworkers. In worse cases, they may misinterpret it as favoritism or inequality.
Leaders must frame such challenges through a lens of positivity. You can start by putting people with diverse backgrounds in the same team or department.
"People from diverse backgrounds might actually alter the behavior of a group's social majority in ways that lead to improved and more accurate group thinking," says HBR. "Striving to increase workplace diversity is not an empty slogan – it is a good business decision."
3. Improve your harassment and discrimination complaints system
About 50% of all discrimination complaints are met by some form of retaliation. After all, 65% of all bullying cases, including D&I-related harassment, are perpetrated by people with a higher title or position.
"Workers who complain about harassment are more likely to end up facing career challenges or experiencing worse mental and physical health compared to similar workers who were harassed, but did not complain about it," says HBR.
If your internal complaints system causes more suffering for the aggrieved parties, you should probably consider setting up an Employee Assistance Program (EAP).
EAPs are intervention programs offered by third-party vendors who aim to improve the workplace experience. These programs can provide channels for grievances that are safe from retaliation.
Customizing an EAP that's specifically sensitive to discrimination complaints can improve employees' mental health and positively transform a company's leadership, according to a study from the University of Massachusetts Amherst.
For this system to work, it is essential to secure the support of leaders at all levels of the organization.
Read more: These are the best companies for women in 2021
4. Promote the use of inclusive language in the workplace
The language that we use can unintentionally leave out groups of people or make them uncomfortable.
For instance, a study by Deloitte reveals the language used by senior executives significantly affects employees' sense of belonging or exclusion, and the effect is stronger among people of color.
"The goal of inclusive language is to create an environment where individuals feel welcomed, cared for, and encouraged to participate in the conversation," says Forbes.
As such, leaders must encourage the use of politically correct, gender-neutral, and inclusive language. Adding this subject as part of your onboarding and ethics training is a good place to start.
Moreover, use gender-neutral pronouns like "they" or "them" when writing official documents or emails, instead of binary, heteronormative pronouns like 'he' or 'she'.
You should also encourage your employees to state the pronouns that they want people to address them with on their company profiles or email signatures.
Lastly, your ethics training should cover how to avoid unintended ableism, which refers to any form of discrimination against people with mental or physical disabilities.
People tend to use words like "deaf," "blind," "psycho," "lame," and other similar words without the intention to hurt others or sometimes jokingly, but these may offend others and reinforce negative stereotypes.
5. Test for biased apps and technologies
Technology has become so ubiquitous and helpful in the workplace that people rarely question its impacts on diversity and inclusion.
If your organization uses artificial intelligence (AI) for screening resumes and hiring, for instance, you should review whether it gives equal chances to applicants from different socio-demographic groups like age, race, sex, and other categories.
After all, the programmer's biases and quality of data fed to the machine-learning system can affect the software's performance and exacerbate group-based inequalities.
A case in point is Amazon's now-scrapped experimental recruitment software.
Learn more about our AI recruitment software here in Manatal Review.
In 2015, the tech giant used 10 years' worth of hiring data to train their AI, and this inadvertently taught the program to favor male applicants and penalize resumes with the words "women" or "women's" in them. It ended up as a reflection of male dominance in the tech industry.
Therefore, leaders must question the source of the algorithms when acquiring AI programs or purchase only from vendors who are transparent about their methods.
Organizations must also allocate resources to test their technologies for implicit biases, particularly if these are used for recruitment or employee evaluation.
6. Invest in making your workspaces inclusive.
Places, architecture, and design can communicate a sense of inclusion or exclusion for people. Ideally, inclusive design should be planned beforehand and not an afterthought.
"It is essential that the design of the workplace does not segregate any employees based on their special requirements and needs or draw attention to them in any way," says Forbes. "The design has to be efficient, subtle, and effective in creating a welcoming and inclusive environment without putting any undue focus on anyone, thereby creating a calmer and happier workplace."
You can also optimize existing workspaces to become more inclusive.
For example, be mindful about the placement of commonly used office items like printers, sheets of paper, or hand sanitizers. Make them accessible by putting them on easy to reach places.
You should also review whether you have enough ramps and stairs. Replace doorknobs with levers that can easily be operated by people with limited hand dexterity.
Read more: Diversity in the workplace: How to lead as an ally
7. Monitor your employee's level of satisfaction
You can objectively assess the impacts of your D&I program by monitoring the level of job satisfaction among your workers.
"Employee satisfaction is the fulfillment of expectations related to employment," says BambooHR. "Compensation is only one of many factors that determine satisfaction… [It] includes elements like communication, recognition, career development, workplace atmosphere, perks, and much more."
Read next: BambooHR Review
The concept of diversity and inclusion are ingrained, explicitly or implicitly, in the elements stated in this definition.
As such, leaders can gather meaningful data by conducting a survey on job satisfaction and including questions directly pertaining to inclusion and discrimination.
You can use an existing Employee Satisfaction Index (ESI) questionnaire or consult third-party professionals to formulate a custom-tailored survey for your organization.
Using your findings, find patterns between satisfaction and employee characteristics like age, sex, gender orientation, physical disability or illness, race, place of origin, and religious affiliation.
These will help you determine weak points on your D&I campaign and formulate measures to improve them. Consider doing this annually to track your progress.
However, it is critical to communicate the reason behind the survey to leaders and employees before conducting it. Manage people's expectations and plan ahead on how you're going to report the findings.
More importantly, there must be a consensus among leaders that they will act on the survey results and actively contribute to the D&I agenda. Otherwise, the endeavor may backfire and cause employees to lose faith in the company.