'I still don't think we will have the old normal…that 100% of the people are in office all the time'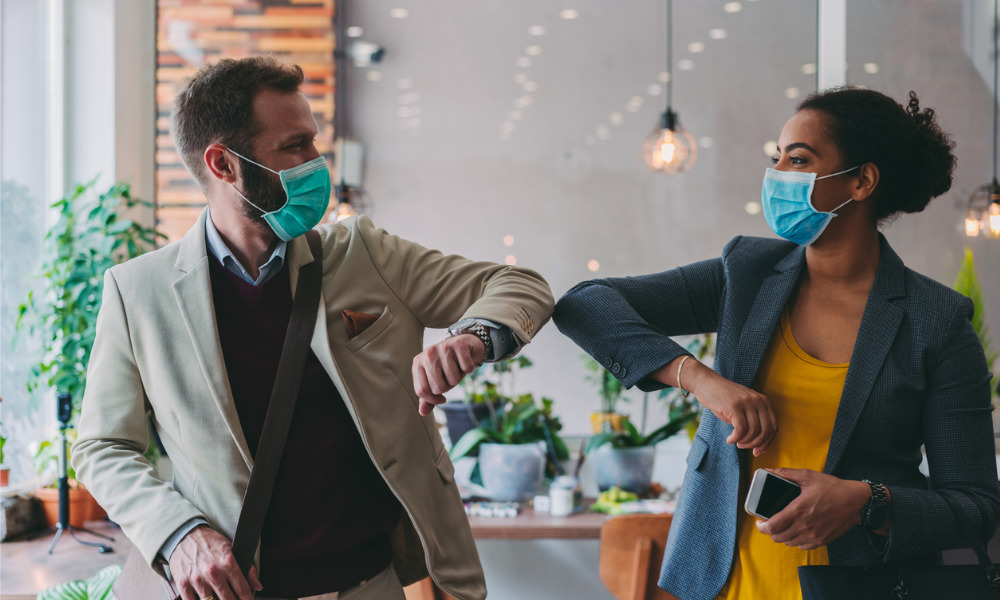 Until we find a vaccine for COVID-19, the 'new normal' may involve a cautious approach of going back and forth between working from home and the office, predicted Anthea Collier, managing director Asia Pacific at Randstad.
In a recent webinar with APAC leaders, Collier discussed how a safe return to work will look very different for companies, considering the challenge that every country is at a different stage of managing the pandemic.
While returning to work is the ideal for many, she said there are just some questions you must consider when trying to manage the workforce in the new normal.
"How do we actually get to the mechanics of how we return?" Collier said. "It's about looking at the level of infection – has the level of infection just spiked?"
Of course, you should look towards the local government's policies for direction. However, even when a lockdown is legally lifted, things may change quite quickly.
While countries across Europe remain optimistic with their reopening, China, which lifted its lockdown in April, has imposed a new lockdown for over 100 million people in the northeast region due to a resurgence in infections.
"I think this is what's going to happen until we have a vaccine," she said. "We're going to come in and out of lockdown or movement restrictions in order to allow the health system to gain control of community infections. So, it's that consistent monitoring of where you are in that specific transition stage."
Leaders should thus be ready for changes on a day-to-day basis and remain decisive enough to know when the workforce can return to work and when the strategy needs to be scaled back. This could mean a pivot on corporate strategies by country.
READ MORE: COVID-19: Practical tips for a safe return-to-work
Remote work: A productivity hit or miss?
Alternatively, you can do what leaders at Facebook, Google, Twitter and Visa have done: urged their employees to continue working from home for the rest of 2020 – at the minimum.
All things considered, this may be unsuitable or ineffective for some businesses in the long run as industries are not created equal – some may require specialised equipment or involve confidential information that a Zoom meeting will not be able to accommodate, security wise.
Regardless, Collier is confident that the sudden mass plunge into remote work has busted one enduring myth.
"For office workers, we have now seen that it is possible to drive productivity while working remotely," she said. "It's been the biggest global experiment in remote working in the history of the world and I don't think it's going to return exactly to what we were used to."
READ MORE: COVID -19: Canadian productivity booms despite social distancing
Fellow webinar panellist, Priyanka Anand, vice president and head of HR, SE Asia, Oceana and India at Ericsson backed up the claim. Anand shared that her team has managed to drive productivity for the thousands of employees across the organisation working from home.
When asked how she expects productivity to change post-COVID-19, she admitted it's something her team has been preparing the company's leaders for during discussions with management.
"What's important is that we have to debunk this myth and this little bit [of] a false expectation that a return to work will be like the old normal… being productive at the level that you were before the COVID-19 outbreak happened," Anand said.
"To me with employees across the company working from home today, productivity levels not taking a dip is itself a return to normal."
READ MORE: How to transition workers back to the office
'No rush' to return to work
Anand went on to say that ideally, they do want to get employees back in the office – but not at the cost of health and safety.
"We can't keep this as a prolonged way of working but we'd rather go slow and keep employees safe, versus go fast and risk the safety of our employees," she said. "That's the default approach that we are working on.
"There is no urgency, no rush to get people back into offices to prove a point that we can make it happen. There is absolutely no such ambition."
In the meantime, Ericsson's leadership team continue to work on a "robust, well thought-out plan" for when they get the 'all clear' for everyone to return to offices.
As with most plans, they're taking a cautious, phased approach, starting with allowing a skeleton staff of 15% to 25% "at the max" in the offices and ensuring they have occupational health and safety guidelines in place.
The progress of the three phases will also depend on variables such as location of the office, when they start asking employees to return and so on.
"Let's say we start with Vietnam next week, then we do a stock check in three to four weeks, then another four weeks," she said. "That's how we'll take three months to get back to what I would say is the new normal.
"I still don't think we will have the old normal being in the new normal – that 100% of the people are in office all the time. That's the modality we're working on."