CEO of TalenTrust looks back on how HR's role and perception has evolved over the past two years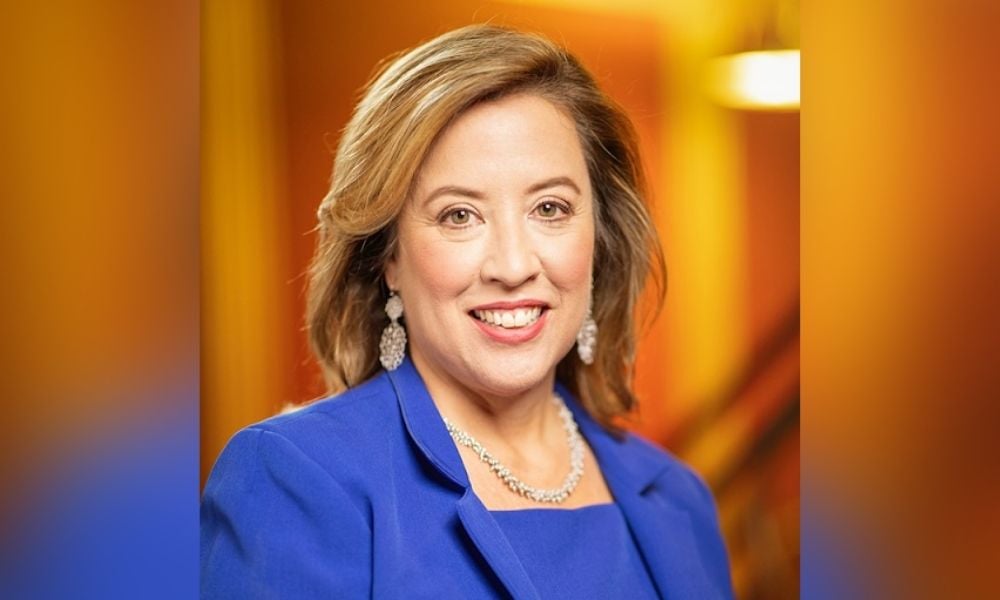 It's been two years since the World Health Organization declared COVID-19 a pandemic.
As the workplace and every other aspect of our lives was disrupted, HR was forced to step up to the plate, taking on more responsibility than ever before and navigating uncharted territory. In the meantime, the perception of the role – both from employers and employees' points of view – has changed. There's a greater appreciation for what HR leaders and their teams contribute to a business on a daily basis.
It's been a revolution, according to Kathleen Quinn Votaw, CEO of Denver-based TalenTrust, a strategic recruiting and human capital consulting firm. She is also the author of "Dare to Care in the Workplace: A Guide to the New Way We Work."
"HR has had to reinvent itself, truly taking its seat at the table and driving the development of the organization for its people," Votaw told HRD. "For far too long, HR leaders have been ill-equipped and asking for permission when they really needed to step up and lead. The position shouldn't be relegated to the back office doing benefits and health and wellness – it should be building the infrastructure and values that help drive business."
HR leaders have had their hands full during the Great Resignation, in which companies across the United States are experiencing historic turnover. More than 47 million American workers quit their jobs last year, according to the U.S. Bureau of Labor Statistics. The pandemic has compelled people to re-evaluate their priorities in life, especially when it comes to their career. As a result, employees have been leaving their positions for greener pastures, demanding higher salaries, better working conditions and more opportunities for career advancement and work/life balance.
With the scales tipped in favor of labor, companies are having to bend over backwards to fill positions. To combat the nationwide staffing shortage, HR leaders are having to increase their compensation and benefits packages beyond the traditional healthcare, dental, vision and 401(k) offers. What were once seen as "nice-to-have" perks, like unlimited paid time off (PTO) and tuition reimbursement, are becoming essential. Other accommodations, such as pet insurance, work-from-home equipment stipends and mental health support, are also in high demand.
What employees want most, Votaw says, is to have a great experience at work, to feel like they matter, to have flexibility and to establish a relationship of trust. "If you can't keep them, you're not going to be able to attract them," she says. "Your current employees are your best brand ambassadors. If they're not happy, they're not going to invite others and will actually tell people you're not a good company to work for. Retention sets the table for recruitment."
Watch: What are the most popular employee benefits and perks?
As part of recruiting efforts, HR leaders are being tasked with hiring a diverse workforce. Since the racial protests in the U.S. in the summer of 2020, many corporations have made diversity, equity and inclusion (DEI) commitments. However, recent data from Culture Amp, a platform that helps companies improve employee engagement, retention and performance, indicates that these pledges may have simply been grandstanding.
Read more: Culture Amp Review
Only 34% of HR leaders reported having enough resources to support their DEI initiatives, according to Culture Amp's 2022 Workplace DEI Report. Less than half of surveyed companies have a strategic diversity plan in place and only 40% of organizations are conducting DEI-specific surveys.
Although Votaw commends companies for getting the ball rolling, she hopes they continue to put the work in to improve DEI efforts. After all, recruiting of any kind requires a relationship with the source, especially if you're diving into new talent pools. "I worry that companies are focusing on diversity and inclusion for all the wrong reasons," Votaw says. "It shouldn't be a show for the time we're in. Everybody should be evaluated on the content of their character and their ability to do the job at hand."
The biggest takeaway from the pandemic for HR leaders, Votaw says, is the importance of leading with empathy. Over the past two years, employees have needed support more than ever. They've had to work through fear of being infected with the coronavirus, concern for the safety of their loved ones and anxiety over the uncertainty of it all. They've needed a shoulder to cry on, and flexibility to handle whatever issues have been thrown their way.
"Being an empathetic leader requires you to putt yourself in someone's place without judgment," Votaw says. "Empathetic leaders provide time and space for employees to handle their situations. We've always been taught that it's about the customer experience, but since the pandemic, we're realizing that it's really about the employee experience."