Thousands more auto workers join the UAW strike, one week into negotiations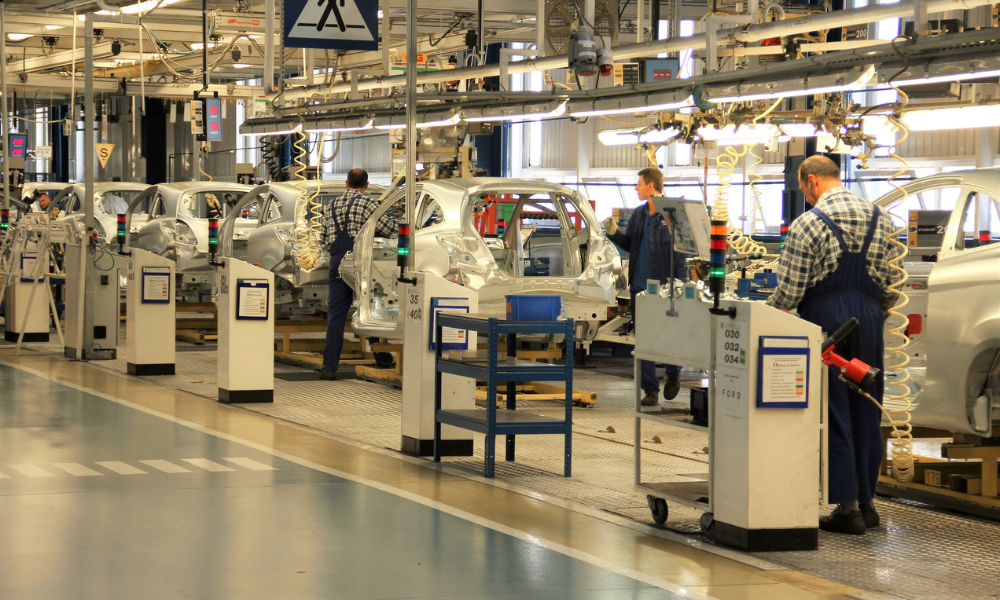 The week-old UAW strike at Detroit's "Big Three" has been escalated to include thousands more workers around the country. Auto parts distribution workers at 38 Stellantis and General Motors locations in 20 states will walk off the job Friday afternoon, as reported by Politico.
The workers will join the 12,700 UAW members already striking at plants manufacturing Ford, General Motors and Stellantis vehicles. That initial strike began on September 15.
Shawn Fain, UAW president, announced the action on a Facebook live stream.
"This expansion will also take our fight nationwide," Fain said. "We will be everywhere from California to Massachusetts, from Oregon to Florida."
Latest UAW strike action spares Ford
The newest strikes exclude Ford facilities, as Fain explained Ford is making progress working towards a deal with the union.
"We still have serious issues to work through, but we do want to recognize that Ford is showing they're serious about reaching a deal; at GM and Stellantis, it's a different story," Fain said.
According to the union just over 5,600 parts distribution workers will walk off the job at noon Friday, most of them at smaller facilities.
While strikes at the distribution facilities does not impact the manufacture of cars, it will impede the movement essential parts to dealers who have already been suffering supply chain issues, CNBC said in a report.
"This will impact these two companies repairs operations," Fain said. "Our message to the consumer is simple: The way to fix the frustrating customer experience is for the companies to end price gauging. Invest these record profits into stable jobs and stable wages and benefits."
The distribution centers have been a major point of negotiation, CNBC reported, stating that Stellantis has proposed consolidating 10 smaller Mopar centers spread around the country into large, "Amazon-like distribution centers."
The strike is a reaction to soaring profits and CEO pay raises at the three major automakers, with members seeking significant raises and more benefits. The demands are clashing with the Detroit Three's claims that they meet those demands as the investment into EV from gas-powered vehicles is too costly, CNBC reported.
UAW members higher wages and benefits to match profits
The UAW has several wage and benefit demands which it is negotiating with the automakers, including an end to tiered wages for factory workers, a 36% wage increase over four years, 40 hours of pay per week for 32 hours worked, and the reinstatement of cost-of-living pay raises. They are also demanding the return of defined-benefit pension plans for new hires, opposed to the 401(k) style retirement plans they receive now.
GM and Ford have offered 20% wage increases, and Stellantis offered 21%.
"Fain himself has acknowledged that the union's demands are 'audacious'," wrote CNBC. "But he contends that the richly profitable automakers can afford to raise workers' pay significantly to make up for what the union gave up to help the companies withstand the 2007-2009 financial crisis and the Great Recession."