Nearly 8 in 10 Americans living paycheck to paycheck, finds report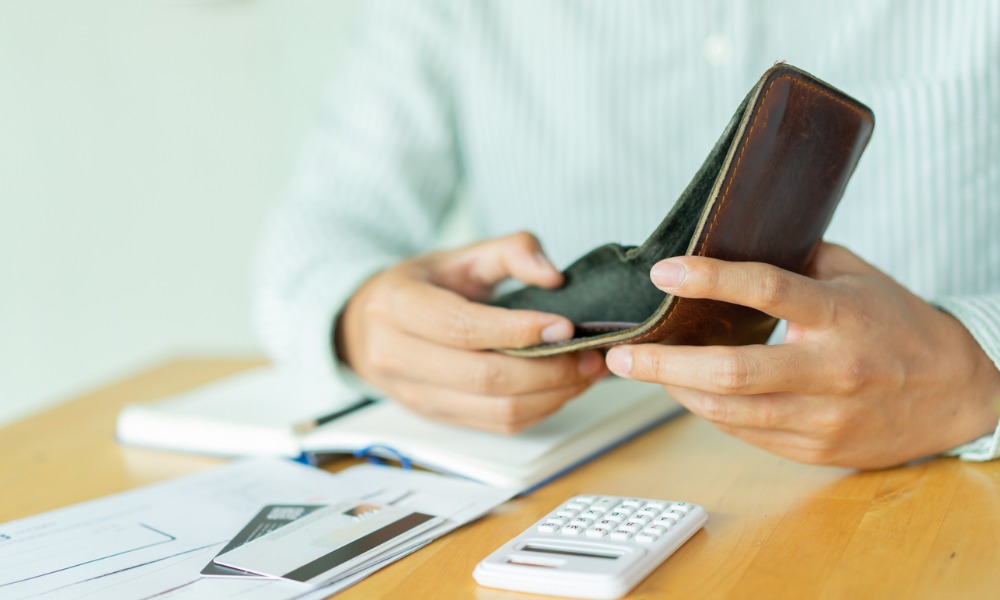 Given the current circumstances, more workers want to be able to get paid earlier than they're scheduled to be paid, according to a recent report.
Thirty-four percent of Americans want Earned Wage Access – which allows employees to access their wages from their employers earlier than their regularly scheduled payday, reports PayrollOrg.
That number is up by 13% from data recorded in 2022.
A previous report found that 60% of workers believe that all employers should offer staff immediate access to their earned wages every day.
The demand for earlier access to wages may be because more Americans are living paycheck to paycheck, says Deepa Chatterjee, COO, dayforce consumer services at Ceridian.
"As more Americans today live paycheck to paycheck than previous years, giving workers the option to access their earned wages before payday is a powerful financial wellness benefit that can provide relief for those who need it, thus improving overall workplace productivity and engagement."
Overall, 78% of Americans are living paycheck to paycheck, up from 72% in 2022, finds PayrollOrg's survey of over 39,200 individuals conducted Sept. 4 – 8, 2023.
And many have admitted to struggling to pay bills, or even to buy food.
Does Earned Wage Access make sense?
Should you offer this option to workers? Elizabeth Walker, with benefits administration software firm PeopleKeep, says there are both positives and negatives about this option that employers should consider.
Offering this to workers brings about:
improved employee recruitment and retention
greater employee productivity
increased financial wellness among workers
gives workers more money for unexpected emergencies
"Providing earned wage access services is a simple way to help your employees have more control and flexibility over their earnings," Walker. "They can help your employees maintain greater financial stability, making them happier, more productive, and less likely to leave your company."
However, the negatives include:
potential fees for employees
workers would have to follow maximum request limits
limited on-demand availability of funds
privacy concerns, if employees sign up for an earned wage app