The professional services firm is investing $2.4 billion into its people experience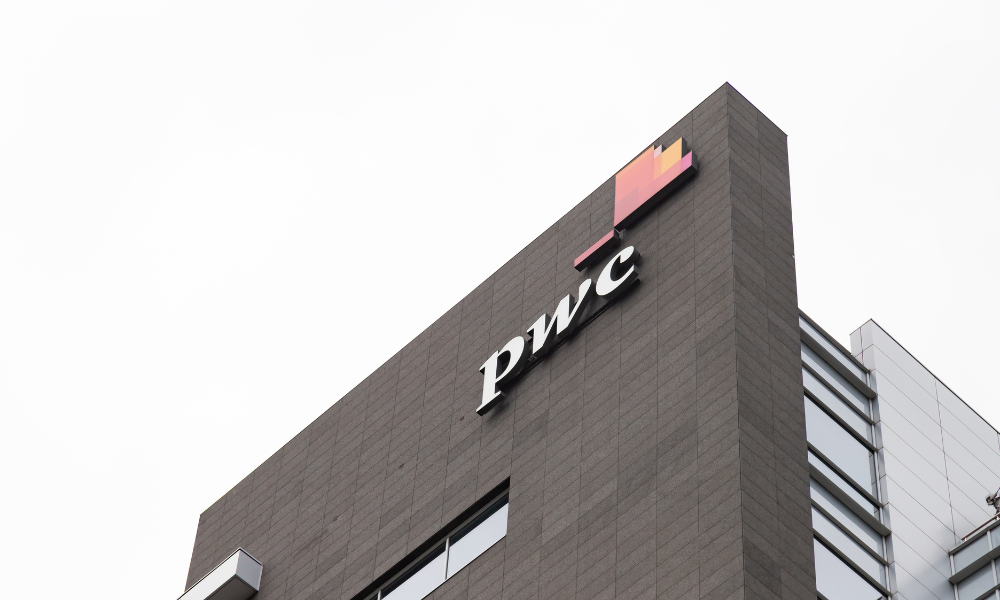 PricewaterhouseCoopers US, part of a global network of professional services firms operating under the PwC brand, will invest $2.4 billion into its people experience over the next three years.
The initiative is titled My+ and consists of four key pillars: well-being, total rewards, development and "Always a PwCer."
"There has been a fundamental shift in the relationship between employees and employers," Yolanda Seals-Coffield, deputy people leader at PwC, said in a press release. "We can't sustainably compete on compensation and benefits alone. We must take bold action — to provide a personalized career experience, based on choice, that engages our people to stay longer and inspires top talent to join us — along with developing business professionals to lead our teams and serve our clients."
Read more: California companies praised for offering remote, entry-level jobs
Last October, PwC became the first professional services firm to offer and formalize the option to work virtually for all of its employees. The company says it will continue to allow employees to be in-person or to opt in to virtual and hybrid roles and expand options to have reduced schedules, paid leaves of absences and the potential to work from anywhere, even internationally. The company has also announced it will implement two week-long, firmwide shutdowns (in July and December) on an annual basis in the United States.
As part of the My+ initiative, PwC will be launching a personalized platform to help employees identify benefits, find providers, manage costs and have access to one-on-one support. As for particular benefits, the company is expanding parental leave from eight to 12 weeks and doubling the number of free visits with a mental health professional from 6 to 12 annually, as well as increasing the reimbursement amount for out-of-network mental health support from 70% to 90%.
PwC has also pledged to review salaries more regularly and if warranted, will make base compensation adjustments. This year, the company gave an unprecedented 5% mid-year increase to everyone across the firm and will have annual base salary increases, effective July 1. The company's bonus pool will also be fully funded this year.
In terms of development, PwC is also launching a personalized learning platform, which will have a credentialed learning experience to build and practice inclusive leadership skills at all levels. Leaders will solicit team input using feedback tools to understand what's working and where there are opportunities to enhance the experience.
Finally, PwC says it's committed to helping employees pursue professional paths that excite them and support their well-being, development, sense of purpose and ambitions – whether that's inside or outside the firm.
The announcement comes on the heels of the U.S. Labor Department's report that more Americans than ever before – 4.54 million – quit their jobs in March. That's an increase of 152,000 from February and higher than the former record of 4.53 million in November 2021. The professional and business services sector, as well as the construction industry, saw the most resignations.
More than 60 million Americans have quit their jobs over the past year, according to the U.S. Bureau of Labor Statistics.
Related stories