California HR veteran has become a student again at Western Digital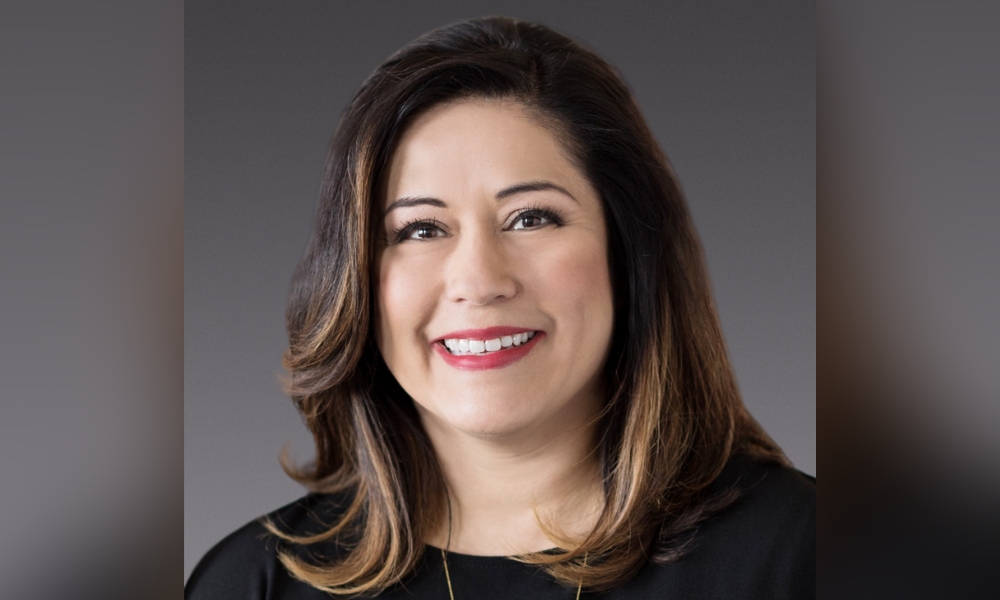 Christine Bastian's 25-year journey in the HR industry started down on the farm.
Born and raised in Santa Maria, Bastian spent her teenage years working at a family-owned farming operation in California. Initially handling payroll, her responsibilities expanded to include training, learning and development and risk management. During her senior year, she was tasked with developing an employee handbook.
Bit by the HR bug, she moved to the Bay Area in 2000 to join Agilent Technologies, a biotech firm with less than 10,000 employees at the time. She became an HR business partner (a role near and dear to her heart) because of its importance in linking the business strategy to the people strategy.
"Open enrollment, for example, is often a pain point in companies," Bastian told HRD. "You'll hear from employees about things that work well and things that don't. As an HR business partner, you're able to provide a constructive point of view about where the opportunities lie and how to connect our employees to the company's purpose, culture and business strategy."
In 2005, she jumped to fellow Bay Area biotech firm Genentech for a brief stint before beginning her 17-year tenure at Cisco. Climbing up the corporate ladder of the San Jose, CA-based tech powerhouse, she became senior vice president of HR in 2018. Ahead of her time, she pushed for blind hiring – considering engineer applicants based on their skills rather than their resume. That recruiting strategy is now in vogue due to scarcity in the labor market.
Bastian is no stranger to the other side of that equation, fielding calls from recruiters interested in her expertise. By doing so, she learned what she truly values in her career: culture and scale.
"I enjoy designing offerings and influencing at scale," Bastian says. "Startups and smaller companies that are less mature are probably not where my experience and affinity connect best."
Thus, in August of 2021, she began her current role as chief people officer at Western Digital, a San Jose, CA-based computer hardware manufacturer with more than 60,000 employees. "I didn't know the profound impact Western Digital had on cloud," Bastian says. "How many years we've made an impact on cloud and particularly web scalers was an untold story. Shifting the market value and marketplace perspective around the company was a challenge I wanted to sign up for.
Meeting employees' different and evolving needs
It's exactly the challenge she needed.
Western Digital is comprised of two employee archetypes: professional knowledge workers and manufacturing workers. Their expectations and desires are slightly different, and Bastian has been focused on determining how best to appease both.
Last year, the company surveyed 48,000 employees, a healthy cross-section between the archetypes. There was one major similarity: historic inflation was taking its toll on workers' paychecks. As a result, Western Digital accelerated its annual compensation review by about a quarter for both its knowledge worker and manufacturing worker populations and refined its open enrollment offerings to include mental health benefits, as well as benefits pertaining to childcare and elder care.
In terms of different needs, Bastian discovered that manufacturing workers, particularly in California, weren't taking advantage of on-site health care because the clinics were only open from 9-5 and manufacturing shifts last 12 hours. That's just one example where the company will develop something tailored to meet those workers' needs, Bastian says.
"Thinking I could stretch the perspective of the knowledge worker into the manufacturing population isn't the case," Bastian adds. "This past year, I've renewed my spirit at being a student and have really undertaken employee listening."
In addition to improving total rewards and benefits, Bastian plans on enhancing learning and development for both archetypes, as well as developing a differentiated workforce plan for the manufacturing community. Specifically, how Western Digital can help sponsor employees to pursue advanced degrees in science, technology, engineering and math (STEM).
"It's always satisfactory when your offerings are meeting the needs of your people," Bastian says. "During the last open enrollment period, I heard individuals say 'this is the first time I signed up for benefits. I appreciated being asked for my point of view on total rewards and compensation.' Compensation tends to be one of those conversations you can easily try to avoid, but I'm proud that since joining Western Digital, my peers and our CEO haven't shied away from the conversation, which says something about our culture."