Zoom's chief people officer tells HRD how it nearly tripled its workforce during the COVID-19 pandemic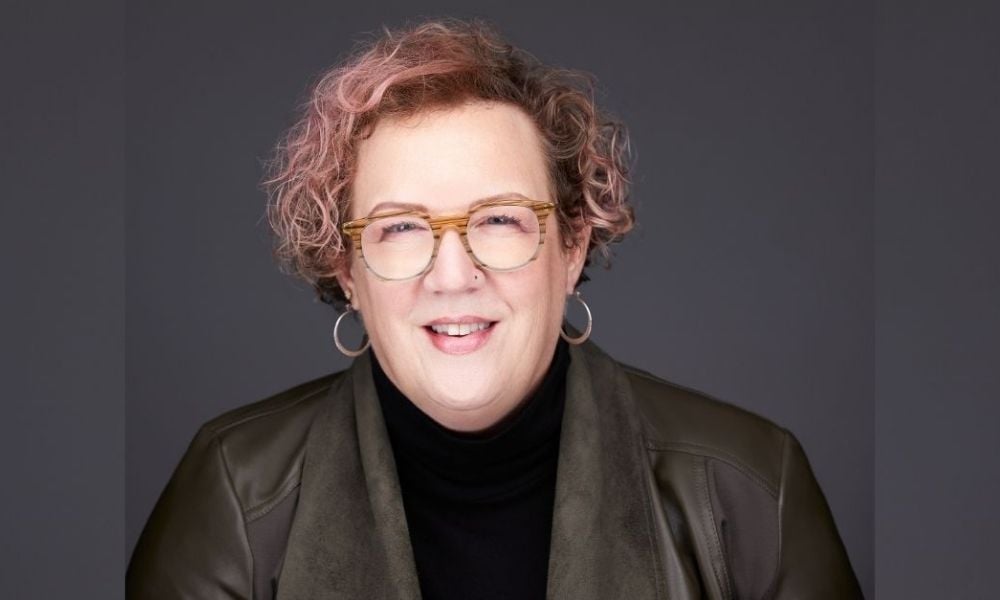 Zoom became a household name at the dawn of the COVID-19 pandemic, as millions of people transitioned to working from home.
Interest surged in the video conferencing app – the San Jose, CA-based company counted over 300 million daily meeting participants in virtual meetings at its peak. Sales soared 326% to $2.6 billion in 2020 with profits jumping from just $21.7 million in 2019 to $671.5 million last year. As a result, the company grew at an unprecedented rate, expanding from 2,400 employees to more than 6,000 today.
It's been quite the workload for Lynne Oldham, chief people officer at Zoom. A nearly 25-year veteran in the HR field, the Long Island native joined the tech firm in the beginning of 2019. Ahead of her time, she wasn't restricted by the local talent pool when it came to assembling her team.
"I get the best talent from wherever it is," Oldham told HRD, citing hires from New York, Connecticut, Phoenix and Seattle.
However, the talent pool has dried up since last year, as the Great Resignation sweeps over the United States. Since April, a rapidly growing number of Americans have left their jobs, demanding higher wages, better conditions and more mobility. Some 4.2 million workers quit in October, according to the Department of Labor. That follows a record high of 4.4 million quitting in September (3% of the US workforce) and 4.27 million quitting in August. Essential workers, in particular, have been leaving their positions for greener pastures.
Having worked for Castrol, Driscoll's, Televerde, Human Capital Dynamics and European bank BNP Paribas, Oldham has experience in many different industries. Although each has endured its own version of a tight labor market, she says, "this seems much more monumental than anything I've seen before."
Read more: Degreed's chief people officer: 'HR feels critical right now'
Oldham credits a variety of factors, such as the current tech worker shortage in the US. Companies are struggling to hire workers across the IT sector, from computing infrastructure to cybersecurity to developers and data scientists. With snags in talent acquisition leaving federal and local government, as well as big business, vulnerable to ransomware attacks and hacking, President Joe Biden recently vowed to fill 600,000 vacant cybersecurity positions in the country.
"There was a crimp in pipeline supply with the last administration around visas, which is working its way out," says Oldham, alluding to President Donald Trump's restrictions on guest worker visa programs, including the H-1B program favored by tech firms.
At the time, Google, a top 10 H-1B visa sponsor, condemned the White House's restrictions as a ploy to target immigrants. "Immigrants have not only fueled technological breakthroughs and created new businesses and jobs, but have also enriched American life," Google spokesperson Jose Castaneda said. "America's continued success depends on companies having access to the best talent from around the world. Particularly now, we need that talent to help contribute to America's economic recovery."
Of course, the pandemic has also fueled the nationwide staffing shortage. "We've all been sitting home for two years and maybe there's pent-up anxiety and desire to do something different that you can't find with your current employer," Oldham says.
The data agrees. According to a Harris Poll in October, roughly 50% of Americans intended to make career changes because of the pandemic. Of that percentage, 41% were seeking remote work or at least a more flexible schedule, 39% desired a raise and/or promotion and 33% were interested in changing industries.
The tight labor market is exacerbating the frustration amongst employers already dealing with unprecedented supply chain disruption and shipping delays. As a result, companies are being forced to offer hiring bonuses, retirement benefits, tuition assistance and other perks not usually offered to lower-wage workers. Accounting and investment firms like KPMG and Goldman Sachs have their increased 401(k) contributions to appease employees. Meanwhile, major brands such as Little Caesars are pulling out all the stops, giving new hires tickets to sporting and entertainment events.
"It's putting the pressure on all of us as employers to ensure that we can articulate our employee value proposition," Oldham says. "In addition, we're having to figure out what does career growth look like. We're really having to reframe and discuss all of that with candidates in a way that makes them understand the employee value proposition at Zoom."
Over the past year, Zoom has developed organizational development courses, such as "Beginning Happy," "Leading Happy" and "Sustaining Happy." Additionally, potential hires are encouraged to fill in their information through Zoom's system and learn about jobs that match their profile. It's an effort to improve retention, so candidates can envision how they can develop themselves in the company.
Recruiting and retention will remain Zoom's top priority in 2022, Oldham says.
"The pillars we're working on are fostering leadership, enhancing every employee's experience, 'right people, right place, right time,' and being culture-additive when we bring people in the door," Oldham says. "That's all tied into execution. We're always striving to execute better, faster, stronger."