CPO of San Francisco-based Remote offers tips on navigating the challenges of a global workforce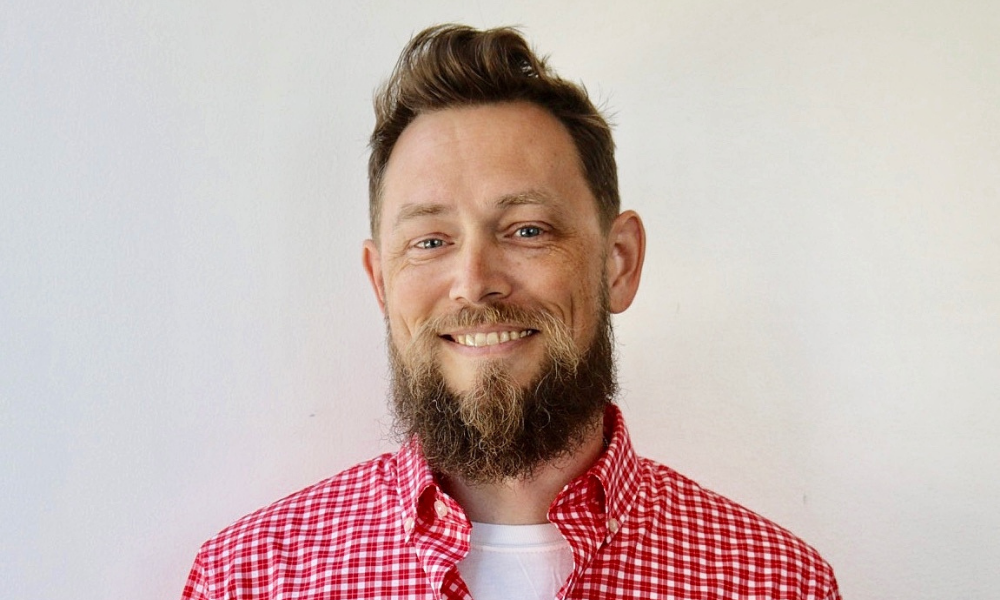 Flexibility is key for survival in this extremely competitive labor market. If you want to recruit and retain top talent, you have to offer employees the ability to work from home, or truly, from anywhere they desire.
Of course, that comes with several challenges. Many companies, especially those who only shifted to remote work because of the COVID-19 pandemic, are struggling to manage payroll, benefits and communication for their dispersed workforce. Plus, they're grappling with new legal challenges, such as complying with varying tax and immigration laws. After the hellacious past two years, HR could certainly use a break.
That's where Remote steps in.
Headquartered in San Francisco, the HR tech firm supports global, distributed workforces, paying teams in local currencies, offering localized benefits and remaining compliant with local regulations. The platform empowers San Francisco-based tech firms like GitLab and DoorDash to build their teams with the best talent around the world.
Founded in 2019, the startup recently announced a $300 million Series C financing round led by SoftBank Vision Fund 2. It's easy to see why investors are eager to hop on the bandwagon: Remote experienced a more than 13-fold growth in annual recurring revenue over the past year and has expanded its employee base from 70 in January 2021 to nearly 1,000 today.
"Remote's mission from day one has been to help create a world where every person and business truly belongs in the global market," said Job van der Voort, co-founder and CEO of Remote. "This significant show of support from investors along with the rapid growth of our business is proof that this need is not only palpable, but that the vision and solutions we offer are first-in-class innovation."
This year, the company began Remote Relocation, which provides visa guidance and sponsorship, local immigration and tax guidance, insurance and cross-cultural training. Additionally, the firm launched Remote for Refugees, a program that assists businesses in investing in refugee talent, including free global employment for all refugees.
Last month, the company partnered with software platforms like San Diego-based Sequoia Consulting and San Francisco-based AngelList to introduce Remote API, which provides a customizable integration for businesses to pay and manage full-time workers around the world via a single platform.
Read more: Beware the legal challenges of 'work from anywhere' policies
"It can be incredibly burdensome to hire a full-time employee in another country; that's why many companies choose not to do it," Todd Wilkens, chief product officer at Remote, told HRD. "Remote serves as an employer of record (EOR) to handle all these complexities with a fully owned and operated, full-stack infrastructure for global employment. That means Remoters are on the ground in every continent proactively monitoring and improving processes, and we never outsource in-country entities to third parties."
Aside from navigating the logistical and administrative minefield, HR has been focused on creating a sense of belonging and connection amongst employees in the remote environment. Without transferring the in-office camaraderie to people's homes, remote work may lead to employees feeling overworked and disconnected, leading to burnout and ultimately turnover.
To build a remote culture, Wilkens says, you have to transition from relying on things that happen implicitly (because you happen to be in the same office) to doing things explicitly.
"Companies with remote-first work culture are built on values like trust, inclusivity, autonomy and transparency," Wilkens says. "Building this type of culture means thinking about a lot of things in a new way, from hiring and onboarding to compensation, communication, manager effectiveness, even down to how meetings are held and how notes are shared. A remote work culture puts connection and sense of belonging of remote workers front and center and is able to transcend geographic boundaries and time zone differences."
Even though workers are demanding flexibility, major companies like Google and Apple have requested their employees return to the office, at least a few days a week. With the worst of the pandemic seemingly in the rear view, does that mean the work-from-home lifestyle will be reduced to nothing more than a pandemic trend, like stocking up on toilet paper and masking in supermarkets?
"Even pre-pandemic, our founders recognized that companies were evolving away from static offices and needed better tools to employ and pay people living in other countries," Wilkens says. "The pandemic accelerated that trend and many more companies recognized that a core value of remote work is access to diverse talent, often at a cost-savings."
Historically, there were several barriers to accessing that talent, such as a lack of effective collaboration tools, the habit of working in offices and the difficulty finding and employing people from different countries. Well, the pandemic forced more companies to address the first two barriers, and Wilkens says companies like Remote have removed the third.
"There's little doubt in my mind that the remote work trend will continue to grow as our tools get better, our remote work habits become more in-grained and the barriers to employment from anywhere keep dropping," Wilkens says.