Goodroot president explains what employers can do to help their employees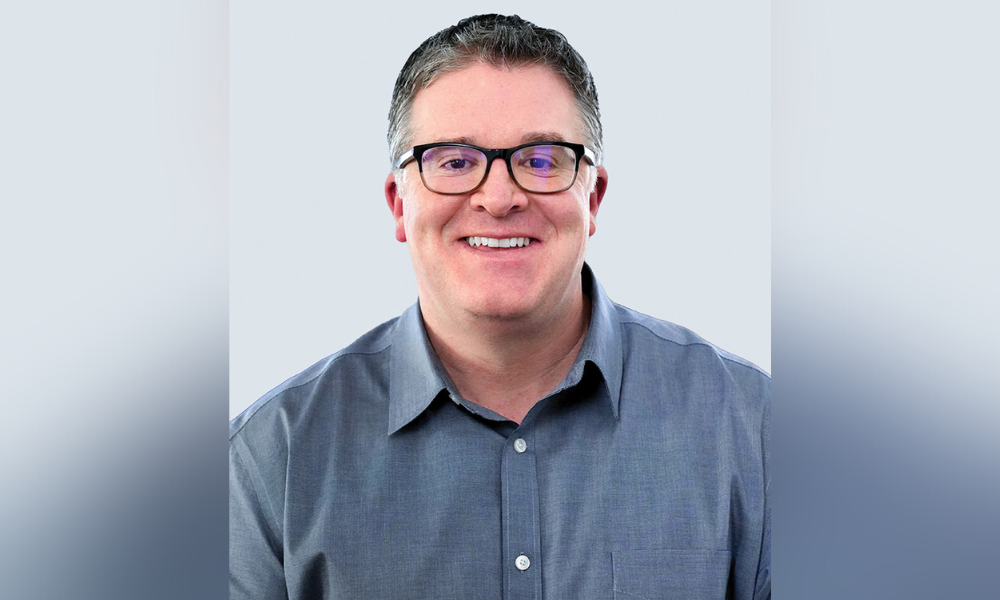 This article is provided by Goodroot.
As 2023 health insurance cost increases come into focus, it's not a pretty picture. For fully insured companies that purchase health coverage for their employees, the cost per employee is set to increase 6.5% — more than double the rate of increase last year. The increase to ACA plans is even higher, reaching double digits.
As employers and employees struggle under these increases, the solution they turn to tends to be high-deductible health plans, which offer lower premiums, but can come with a family deductible well over $10,000. While HDHPs share the up-front cost between employers and employees, if there is a need for significant care, many people are not financially prepared to pay the deductible.
While HDHPs were intended to lower premiums by empowering consumers to make better healthcare choices, these plans have proven to be an unsustainable solution that contributes to medical debt. Rather than jumping on the ineffective HDHP bandwagon, there are other steps employers can take to control costs that actually work.
Self-funding
Amid such dramatic price increases, self-insurance is now often the most cost-effective option for most companies – even those with as few as 25 employees.
Since self-funding is inherently more flexible, taking this step opens the door to more cost-containment options and provides greater transparency into the actual medical costs of the organization. Rather than simply absorbing increases, the group can identify high-cost claims and implement solutions.
Many groups hesitate to switch to self-funding because of employee concerns around changing their doctors, but companies making this transition can usually create a benefit design that includes the providers their employees already use. They can also avoid taking on a great deal of claim risk through stop-loss or reinsurance coverage that minimizes financial exposure.
Pharmacy benefit creativity
The cost of a healthcare benefit to an employer is typically 70% on the medical side and 30% on the pharmacy side. Surprisingly, some of the greatest savings can be found in the pharmacy benefit. For example, pharmacy benefit coalitions allow groups of any size to gain better leverage in the drug-pricing marketplace which results in savings.
While they clearly offer a stronger negotiating position, some employers are wary of coalitions because they presume the PBM (pharmacy benefit manager) contract will be more inflexible than a deal they might strike on their own. This is not the case. Newer models exist offering both choice and buying power without restricting carve outs and add-ons.
Working with a coalition can also get you access to pharmacy experts who can assist your organization through a PBM RFP process, which can be quite complex. There are multiple layers to sift through and the way specific terms are defined can vary for each PBM. A good coalition has experts who can get through this to compare apples to apples.
Benefit navigators
Employees often don't understand their benefits and don't have sufficient information to make decisions that consider both care quality and cost. This often needlessly increases costs for both employers and employees.
Equipping employees with a resource where they can easily consult an expert who can help them understand benefits or differing costs for planned medical procedures and diagnostics, can lead to tremendous cost savings. This type of service is called a benefit navigator and it can be added to a company's benefit stack any time of year. A report from PwC shows that 58% of providers believe benefit navigators and coordinators help facilitate care. These services were also found to lower the cost of care by 17% on average.
A benefit navigator can help ensure a provider or diagnostic center is in-network or advise if there is a lower-cost alternative. With deductibles rising, saving $500 or $1,000 on the out-of-pocket cost for a non-emergency procedure can make a huge difference. Some benefit navigators also assist in reviewing bills after treatment to ensure accuracy and can help negotiate high-cost bills.
Assistance with hospital financial assistance
Nonprofit hospitals offer income-based financial assistance programs that are often not well publicized or understood. Most people believe if they are working and have commercial insurance through their employer that they would not qualify for a discount. This is simply not the case. By providing financial assistance information about the local hospitals covered under the company's health benefits, employers can save their employees thousands of dollars.
These programs offer financial assistance to patients regardless of insurance status, oftentimes up to 400% of the federal poverty level. A family of five at 400% of the federal poverty level is about $130,000 a year in income, easily middle class in many places.
What can employees do to curb health insurance costs?
The U.S. healthcare system is incredibly complex — some might argue by design. An employee's best weapon against rising costs is understanding their health benefits — what's covered, what's in vs. out of network, what assistance they might be eligible for, is their bill actually correct, etc.
While cost is often not openly talked about with providers, employees are wise to ask questions when scheduling non-emergency care. The cost for the same procedure — for example, an MRI — could be drastically different from one provider to the next. Benefit navigators aim to address this gap, so encouraging their employer to offer one is another step employees can take.
These are just a few examples of how employers and employees can collaborate to find savings in the healthcare marketplace and fight back against steep annual increases. Overall, it comes down to thinking outside the traditional model and revisiting old assumptions in light of the current marketplace.
Steve Palma is president of medical cost solutions at Goodroot, a community of companies reinventing healthcare one system at a time.