The fast-food giant has settled a lawsuit with its former CEO, who was fired in 2019 over his sexual relationships with subordinates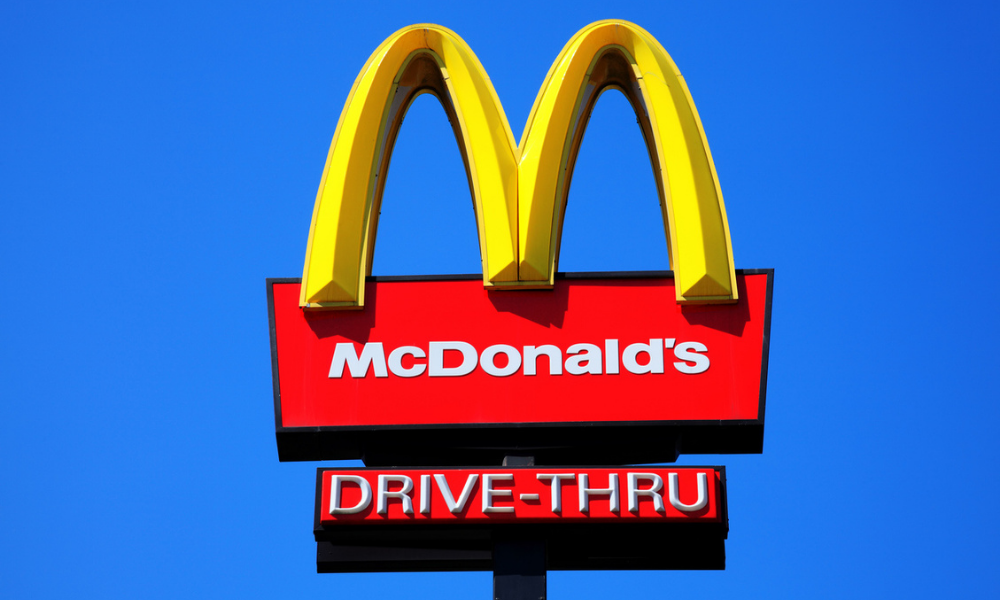 McDonald's has a settled a lawsuit with former CEO Steve Easterbrook, in which the disgraced executive will pay back his severance package of $105 million in cash and equity awards.
Easterbrook was fired in 2019 over his sexual relationships with subordinates, Bloomberg reported. The amount he's been forced to repay represents the compensation Easterbrook would have forfeited had he been forthcoming about his actions and been fired for cause, McDonald's said in a press release.
"This settlement holds Steve Easterbrook accountable for his clear misconduct, including the way in which he exploited his position as CEO," said Enrique Hernandez, Jr., chairman of the board of directors of McDonald's Corporation. "The resolution avoids a protracted court process and allows us to move forward. It also affirms the board's initial judgment to pursue this case. With this settlement, company employees, management and the board can continue to focus their attention on the growth of the business and building community both inside and outside the system."
In August 2020, the Chicago-based fast-food chain filed a lawsuit against Easterbrook for lying to the board about the extent of his relationships with employees. The lawsuit states that the company became aware of Easterbrook's other relationships with employees in July, launching a new investigation which found proof of three sexual relationships.
According to the lawsuit, the evidence for those relationships came in the form of "dozens of nude, partially nude, or sexually explicit photographs and videos of various women," including photographs of the three employees. Easterbrook allegedly attached the images to emails he sent from his work to his personal account.
"During my tenure as CEO, I failed at times to uphold McDonald's values and fulfill certain of my responsibilities as a leader of the company," Easterbrook said in a press release. "I apologize to my former co-workers, the board and the company's franchisees and suppliers for doing so."
Read more: Apple faces Labor Department investigation
Under current CEO Chris Kempczinski, McDonald's has made changes to improve its corporate culture, including tying executive pay to diversity. The company has also implemented mandatory global brand standards for safe, respectful and inclusive workplaces, which require all 39,000 McDonald's restaurants to adhere to these standards.
In April, the company said it would require new training at its restaurants to combat discrimination and harassment after facing lawsuits accusing McDonald's of subjecting female employees to widespread sexual harassment, The Toronto Sun reported.
During Easterbrook's tenure at McDonald's, which lasted about four and a half years, he advocated for mobile ordering and delivery services, Bloomberg reported. The technological advances ultimately helped the company endure the COVID-19 pandemic, especially when government-imposed restrictions prevented indoor dining.