Mary Wilkin claimed she was wrongfully terminated, alleging disability discrimination and violation of FEHA and FMLA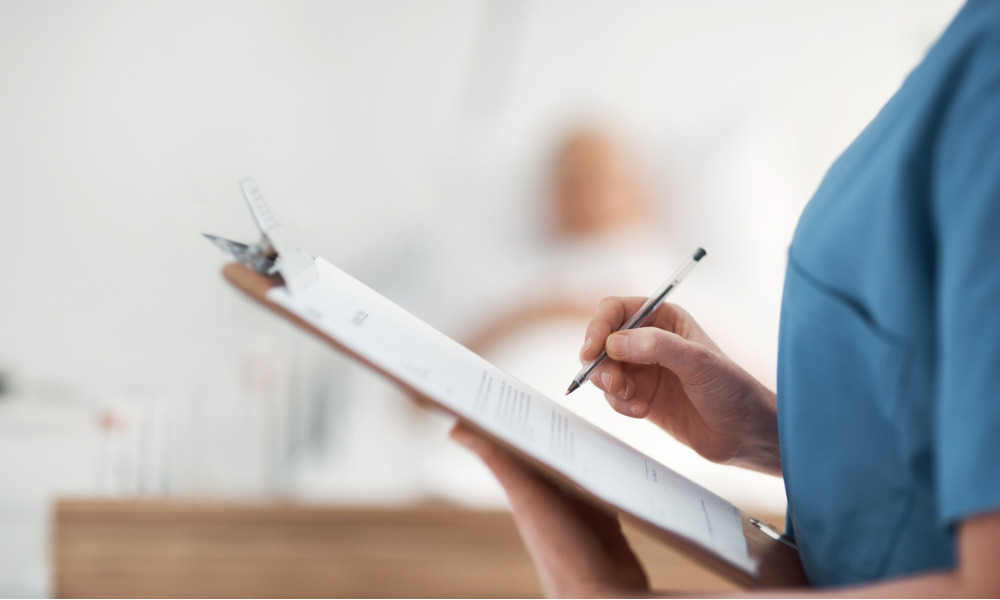 A California trial court ruled in favor of the hospital that terminated a nurse who had violated the hospital's policies on handling and documentation of patient medications.
The Community Hospital of the Monterey Peninsula fired registered nurse Kimberly Wilkin in January 2018 after issuing to her several written disciplinary notices for her erratic attendance and failure to properly document controlled substance administration.
Wilkin sued the hospital, alleging disability discrimination, retaliation and violation of the Fair Employment and Housing Act (FEHA) and the federal Family and Medical Leave Act of 1993 (FMLA), collectively constituting wrongful termination. She claimed that she was discharged due to her disabilities, including chronic back pain, Hashimoto's disease, torn wrist ligaments and extreme uterine bleeding.
Read more: What is termination without cause?
More than a year after she filed the lawsuit, the hospital filed a motion for summary judgment, presenting indisputable proof to support Wilkin's termination. Evidence showed that over a year before she was fired, Wilkin received regular counseling for her chronic absences within a 14-month period, which she attributed to the hospital's inaccurate time-keeping system. The court, however, said that there is no intentional fabrication found on the part of the hospital, and time-keeping errors don't substantiate discriminatory pretext or intent. Furthermore, Wilkin failed to present links between her absences, missed timecard punches and tardiness to supposed disabilities or protected leave.
According to the lawsuit, on Sept. 27, 2017, Diana Poudrier, department director, and Greg Smorzewski, the hospital's chief human resources officer, met with Wilkin to address her unsatisfactory attendance They offered her a chance to improve her attendance record instead of discharging her, with the condition that any additional "missed punches" in the hospital's Kronos timekeeping system would result in her termination following the hospital's attendance policy.
From the first written disciplinary notice for poor attendance that she received in November 2016 to the events that led to her one-week suspension in December 2017, Wilkin's unscheduled absences ultimately constituted issues that merited her placement on employment termination review status, the lawsuit stated.
Inconsistencies in medical documentation
Since her employment in 2005, Wilkin worked as a registered nurse in the hospital's Main Pavilion Department under the supervision of Julie Clement, department assistant director, and Poudrier. Wilkin was assigned to provide direct patient care, including the assessment of patient needs, appropriate referrals for high-risk patients, pain evaluation and treatment response. She was also tasked to create timely and accurate documentation and adhere to the hospital's medication policies, practices and standards.
It was in November 2017 when Poudrier was told to investigate a case of a patient receiving an undocumented medication, the lawsuit stated. A review of the hospital's internal record system showed that Wilkin failed to properly document her handling and administering Narcan, a controlled emergency treatment of an opioid overdose, according to the lawsuit.
Further investigation revealed numerous other incidences when Wilkin administered medication and controlled substances and failed to properly complete the required documentation. In 2017, there were nearly five occasions when she dispensed doses of morphine without any record of who she gave it to or how much, the lawsuit stated.
In her deposition, Wilkin testified that "[t]here may have been times I forgot to document drugs. All kinds of drugs. Not just narcotics."
Termination
Wilkin filed a complaint against the hospital, suggesting a discriminatory motive as the reason for wrongful termination.
However, California employs the McDonnell Douglas test, a three-part test established by the U.S. Supreme Court to prove bias claims. The plaintiff (Wilkin) must present support to prove that she was discharged despite competent job performance. The employer provides evidence of actions taken to justify a legitimate, nondiscriminatory termination.
After filing a motion for summary judgment, the Community Hospital of the Monterey Peninsula produced well-documented evidence to back its decision, including Wilkin's deposition testimony, her supervisors' statements, hospital records of Wilkin's documentation discrepancies, issued disciplinary notices and Wilkin's emails to Poudrier on improving her performance given the chance.
Since Wilkin failed to produce evidence of wrongful termination in violation of public policy, the court dismissed the case before trial.