'Employers have to consider more comprehensive benefits and compensation offerings that can enhance the overall employee experience'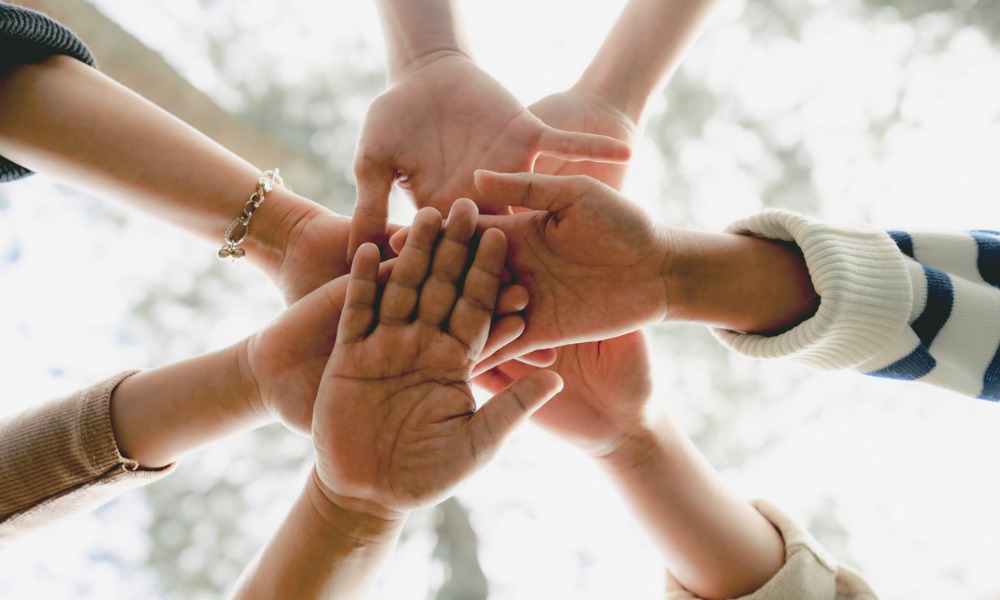 Employee retention is the number one priority for both operations (51%) and HR (66%) this year, according to a recent Gallagher report.
And employers are putting in extra effort to keep workers on board.
More than three in four (78%) employers enhanced existing employees' base salaries and another 40% enhanced variable compensation. Nearly two in five (39%) employers also invested in expanded medical benefits and 38% upgraded their wellbeing initiatives.
"An organization's ability to retain employees ultimately impacts its bottom line because hiring and training a new employee usually costs much more than retaining someone who is already on the payroll," said William F. Ziebell, CEO of Gallagher's Benefits & HR Consulting Division. "The workforce makeup and employee needs are evolving at a rapid rate. As a result, employers have to consider more comprehensive benefits and compensation offerings that can enhance the overall employee experience."
Nearly half (47%) of American and Canadian workers are watching out for or actively seeking a new job, and 71% think this is a good time to find new employment, according to a report from Gallup released in June.
And a recent PwC report found that overall, 26% of employees say it is likely they will change jobs in the next 12 months, up from 19% last year.
Increased healthcare premiums
As part of employers' increased focus on healthcare benefits, more than half (53%) also increased cost sharing, found Gallagher's survey of 4,030 organizations across the U.S., conducted between December 2022 and March 2023.
This is likely because nearly four in five employers anticipate a moderate (68%) or significant (10%) rise in healthcare costs, according to the report.
Health plan premiums for employer-sponsored healthcare jumped to 5%–5.9%, up from 4%–4.9% last year.
Employers are looking to telemedicine, healthcare decision support and cost-transparency tools to help offset these growing expenses for their people. Specifically, 63% now provide telemedicine as a cost-management option, up five points when compared to 2022.
There was also an increase in the number of employers that supply their employees with cost-transparency tools (30%, up six points) and provide healthcare decision support (29%, up two points).
Medical costs for employer-sponsored plans for 2023-2024 are projected to continue to rise, according to a previous report.
Diversity in benefits
A focus on diversity, equity and inclusion (DEI) initiatives also matters for employee retention, according to Gallagher.
"When leaders' behaviors and communication styles show that diversity, empathy and resilience are top priorities, they invite organizational transformation and advance goals for attraction and retention," it said.
Currently, more than two in five employers (41%) include DEI oversight as a leadership accountability measure.
However, employee communications more often include content about DEI (54%) than talent analytics and engagement (37%).
However, key elements of talent management and total rewards also incorporate DEI, including succession planning (30%), benefits (29%), compensation (28%) and performance management (22%).
"Now more than ever, it's important for organizations to ensure their benefits and overall vision are well matched with the interests of employees," said Ziebell. "While diverse benefits may come with more complexity, providing a people-first framework helps to address differing employee needs and interests."
Far fewer people with disabilities (73%), LGBTQ2+ workers (71%) and Indigenous workers (69%) are satisfied with the benefits they get at work compared to White (80%) and Black (81%) workers and those belonging to other races or ethnicities (88 per cent), according to a previous Sun Life report.
Employee retention tips
Here are other effective strategies to boost employee job satisfaction and that will help you hold on to your best workers, Chauncey Crail shared in a piece for Forbes Advisor:
Let your employees work from home.
Provide flexible scheduling and reduced workdays.
Encourage and promote a work-life balance.
Recognize and reward your employees for their work.
Create a culture that employees want to be part of.
Build employee engagement.
Reduce employee burnout.